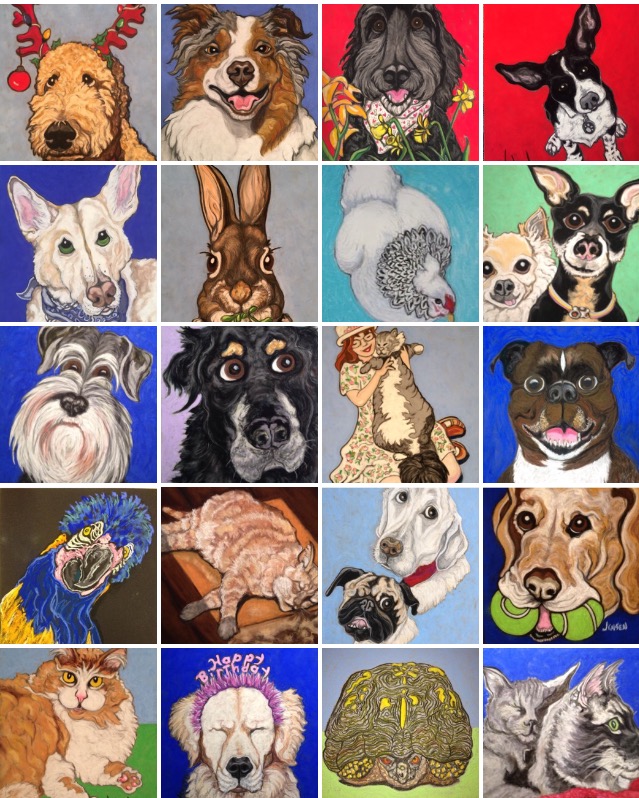 By Carolyn Tamler
Seven years ago, Susan Jensen began experimenting with animal portraits. She had recently retired from teaching high school English, Speech, Drama and Journalism. She also worked with a theater group for many years. Her move to Whidbey Island happened as easily as her decision to become an artist.
She taught in California for many years before moving to Seattle in 1977. Later, she lived in Issaquah where she thought she would continue to live. Twelve years ago, she visited Whidbey Island and though she loved the island, she thought she wouldn't be able to sell her Issaquah house and make the move. To her surprise, when she put her house on the market, it sold almost immediately; it turns out that was when the market was at the top.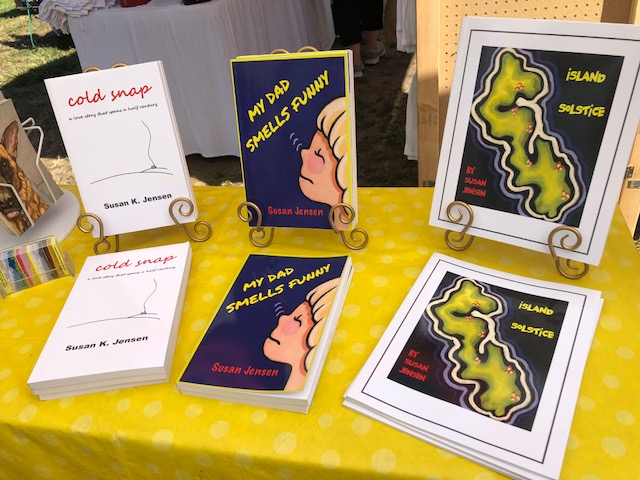 After retiring, some artist friends invited her to housesit and use their art materials. A while later, another friend asked her to housesit for six weeks while she went to Florida. It was during that time that Susan, without any professional art training, did caricatures of the pets in the house. A neighbor saw the portraits and asked Susan to do her pets, as well.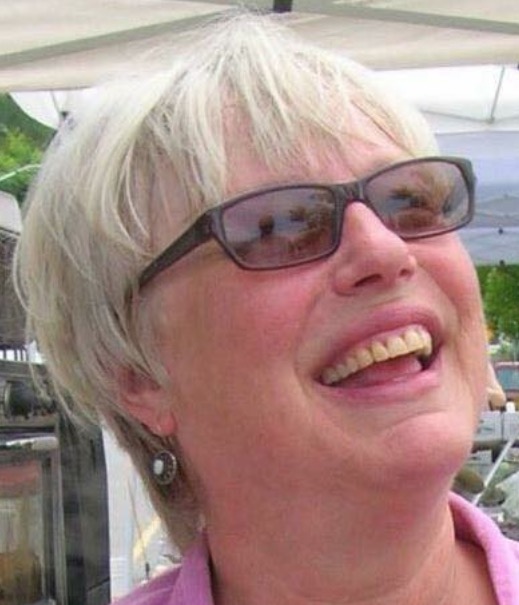 Since that time, she has done hundreds of portraits, and she loves what she does as much as the recipients of her artwork love what she creates for them. She begins her work by finding out as much as she can about the personality and life of the pet. Susan notes, "I love the connection between people and their pets. It's beautiful to witness." She asks the pet owner to send her several photos of the animal, and seeks to learn as much as she can about the story and personality of her subject. She adds, "When I am doing this work, something calls to me." She adds that when she is drawing an animal portrait, she goes into a zone of meditation.
She spends a lot of time getting to know the animal (she has done dogs, cats, chickens, birds, pelicans, bunnies and eagles). "Animal eyes really get to me. I always finish the eye with a white dot that is the life to me."
Although she had no professional art training,she has chosen very specific materials for her work. She only uses pastels, a suede mat board, and acrylic box frame.
Susan has also branched out to become an author. "Cold Snap" and "My Dad Smells Funny" and "Island Solstice" are available at Moonraker Books and Amazon.
Susan can be found most Saturdays through October at the Bayview Market. If you purchase a copy of one of her books, she will be glad to autograph it for you. You can visit her Facebook page to see some of her latest work. If you'd like to talk with her about doing an animal portrait, send her an email at: sujensen@whidbey.com.