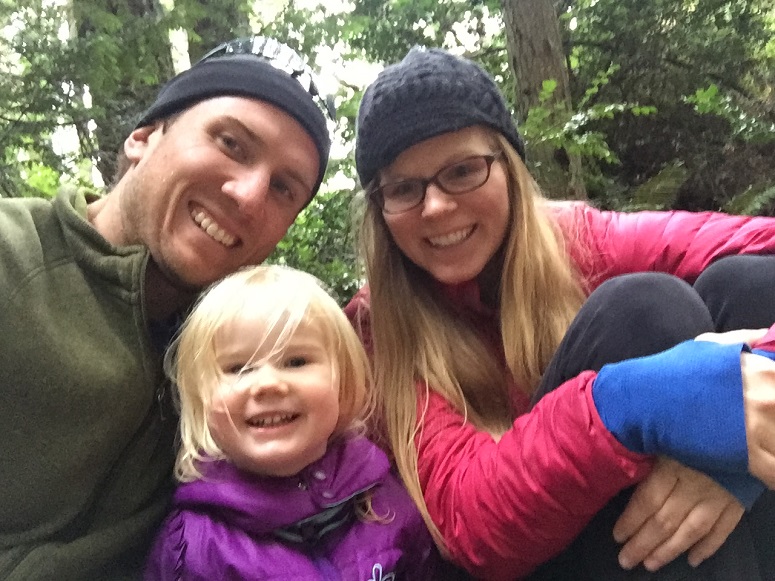 By Carolyn Tamler
Blake Durr's I-Arbor business is certified by the International Society of Arboriculture. In the three years that Blake has been on Whidbey, he has become known for his knowledge about tree maintenance and for his attention to detail and his amazing skills. He notes that his climbing skills and work ethic are superior to most arborists he has met here: "As a farm boy from the Midwest, all we know how to do is work."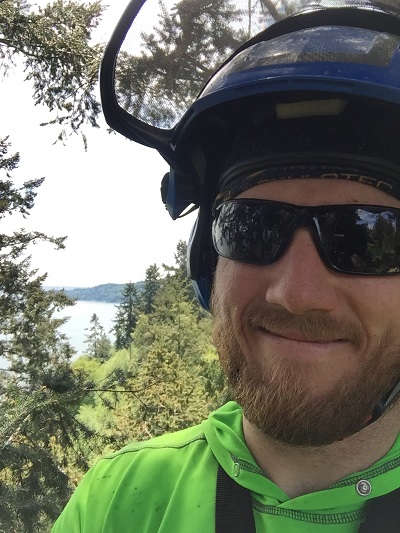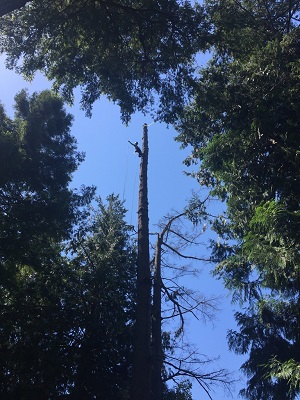 He received a Bachelor's Degree in Biogeography and had some experience in the military, both of which helped him get to where he is today.
After growing up in Illinois and living in the Midwest for most of his life, Blake felt a strong desire to move west. In March 2015, he and his wife and their one year old daughter came out for a visit to the Pacific Northwest and traveled through Whidbey. They were both struck by the beauty of the island.
On this first visit, he noticed an opening in Clinton for someone who could do tree service. It was just a short-term job, but the island inspired him to put an ad in a local newspaper for a job as an arborist. He got a response 45 minutes after the newspaper appeared. He followed up and did work as a "Tree climber" for a couple of months.
He found a vacation rental for his family where they could stay for a few weeks. They flew back to St. Louis, gathered up their things and drove to Whidbey.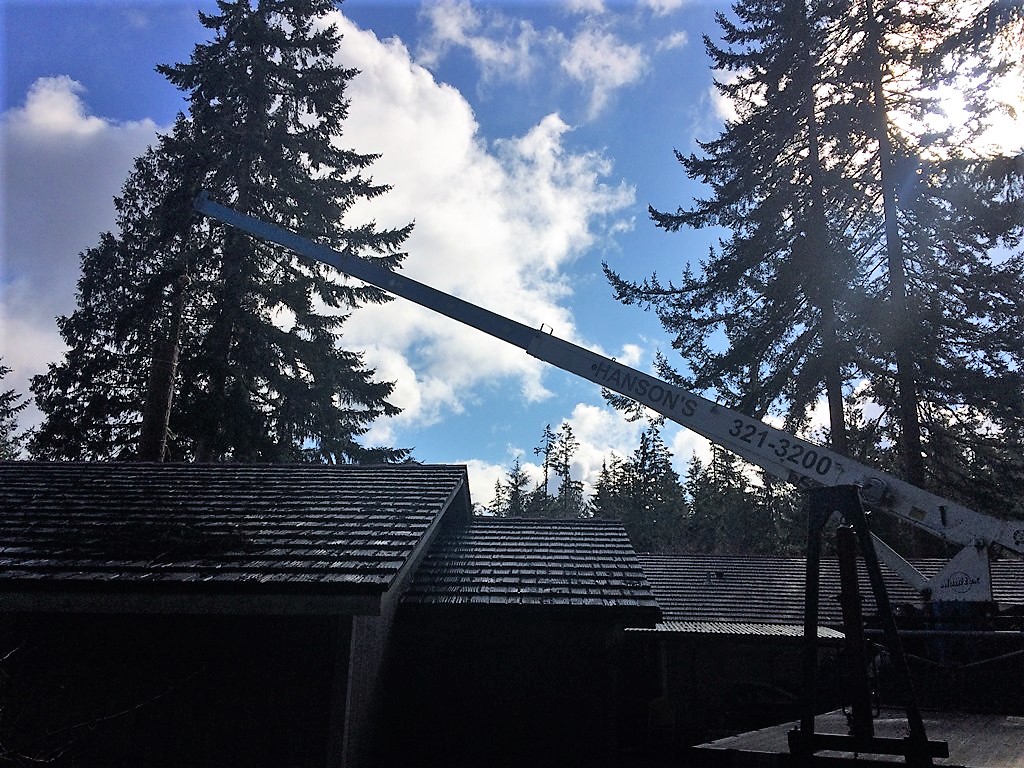 The family settled on Whidbey in 2015 and Blake found a permanent job with Jason Heggenes. They rented a home at the Skyroot Farm, and after a few months purchased a home in Freeland.
In September 2016, Blake started his own business, "I-Arbor." He created a website, joined Rotary and promoted the business through Drewslist and lots of word-of-mouth. He says, "I have gotten a lot of business just overhearing people talk about issues with trees on their property. I introduce myself, and soon I have a new job."
He now has two employees and can take on just about any arborist job. His company specializes in close quarter removal and more detailed pruning, in addition to any other needs someone may have to maintain the trees on their property. He notes that despite his business having a continuous stream of customers, he can respond in a reasonable time for new appointments.
The Durr family now lives in Holmes Harbor. His wife is a physical therapist and offers restorative exercises at her business, in addition to traditional PT.
To contact Blake, you can check his website: I-Arbor.com, email him at I-Arbor.com or give him a call: 360-914-2338.