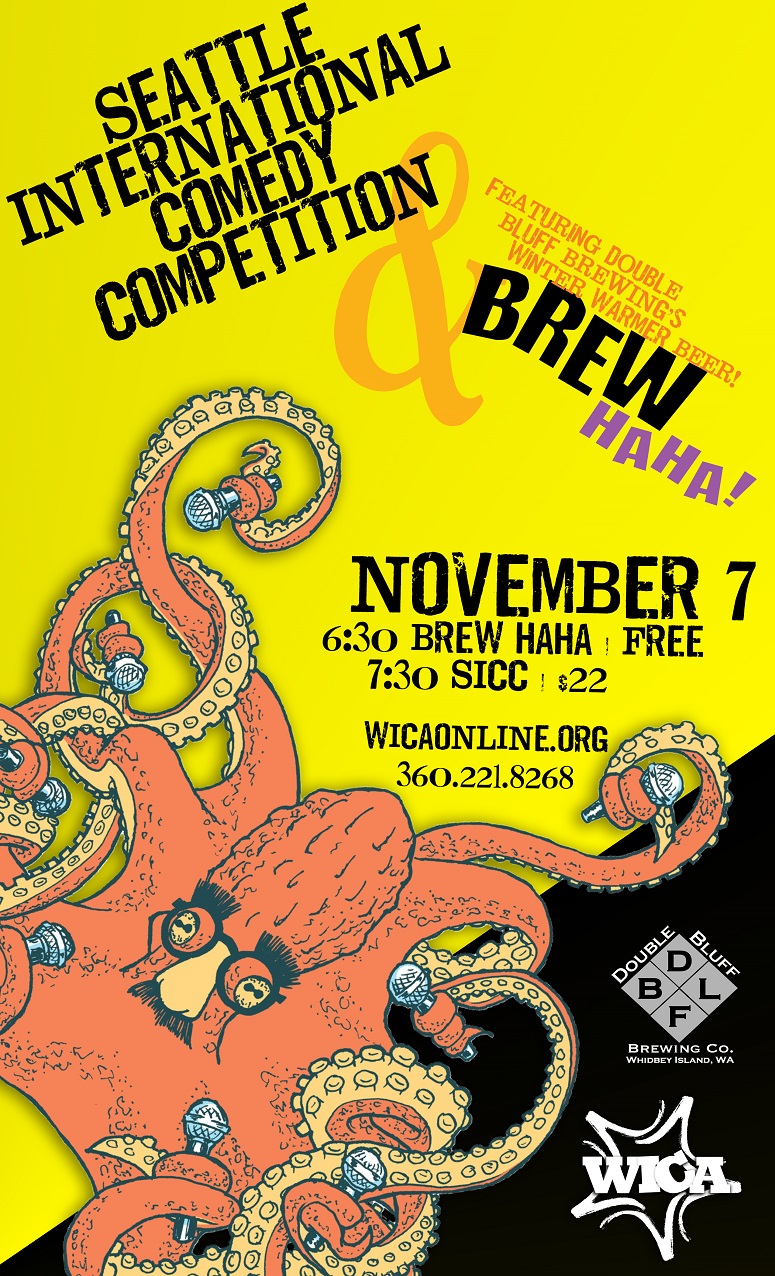 Langley, WA: Whidbey Island Center for the Arts (WICA) presents Brew Ha Ha and the Seattle International Comedy Competition on Wednesday, November 7th at 6:30pm. 
Seattle International Comedy Competition is a multi-week stand-up comedy contest performing throughout the Pacific Northwest for audiences and local celebrity judges.  The event features over 30 talented comedians, whittled down from hundreds of applicants. SICC will be judged by locals Angela Vosburg, Jenn Jurrians, Deana Duncan, and Brew Ha Ha emcee Richard Parrick.  Join us for this extraordinary competition during their hilarious stop on Whidbey.  Tickets are $22 all seats. 
As a great warm up to the Seattle International Comedy Competition, the annual Brew Ha Ha open mic comedy show takes place in Zech Hall before the mainstage show, emceed by Richard Parrick.  Langley's Double Bluff Brewery will be serving their tasty new Winter Warmer beer, a Belge Noir (Black Belgian).  "It is dark and malty, with complex flavors of dark fruit and spices with hints of orange and chocolate," says Double Bluff's owner Daniel Thomis.  There is no cover charge for this pre-show event.
Whidbey Island Center for the Arts is a registered 501(c)3 non-profit organization serving the community of South Whidbey Island and beyond. WICA's mission is to inspire, nourish, and enhance the artistic, social, and economic well-being of the community.