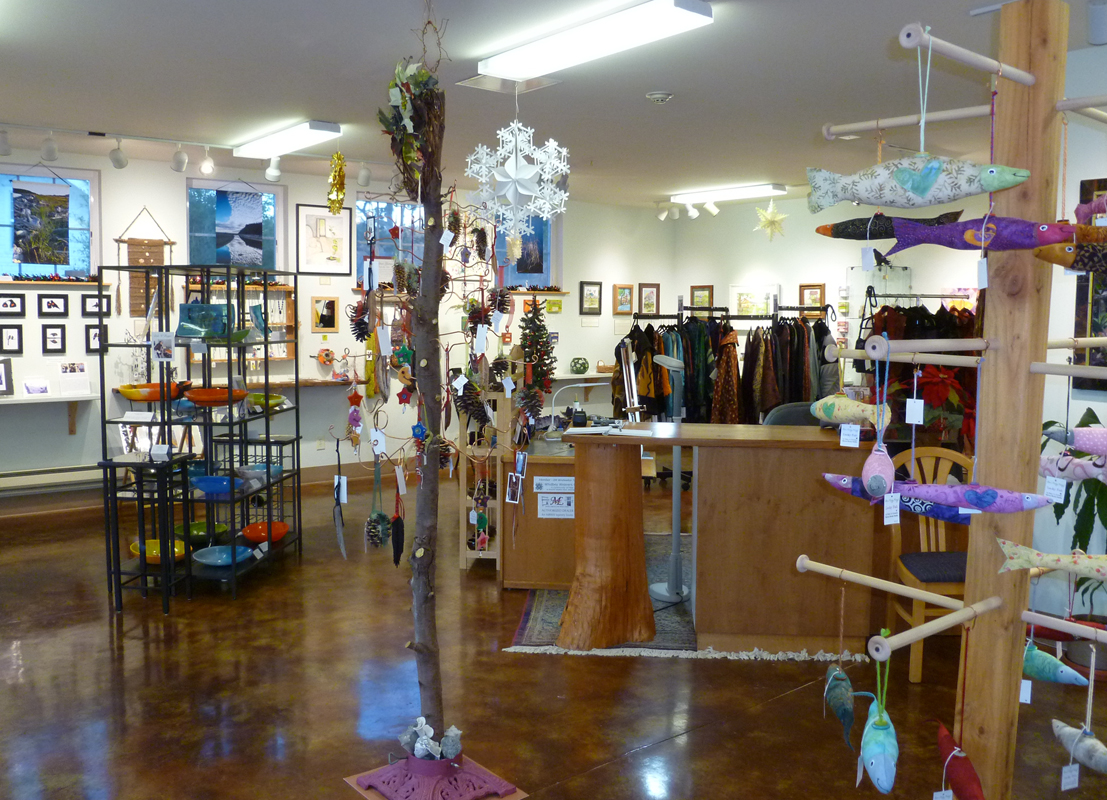 By Mary Jo Oxrieder and Carolyn Tamler
Please join Mary Jo Oxrieder and Windwalker Taibi as they celebrate a decade of wonderment and delight during Greenbank Farm's Second Saturday, November 10th, 2:00 p.m. 5:00 p.m. There will be balloons, cake and goodies, of course!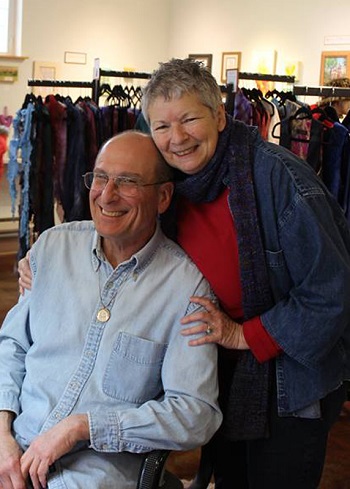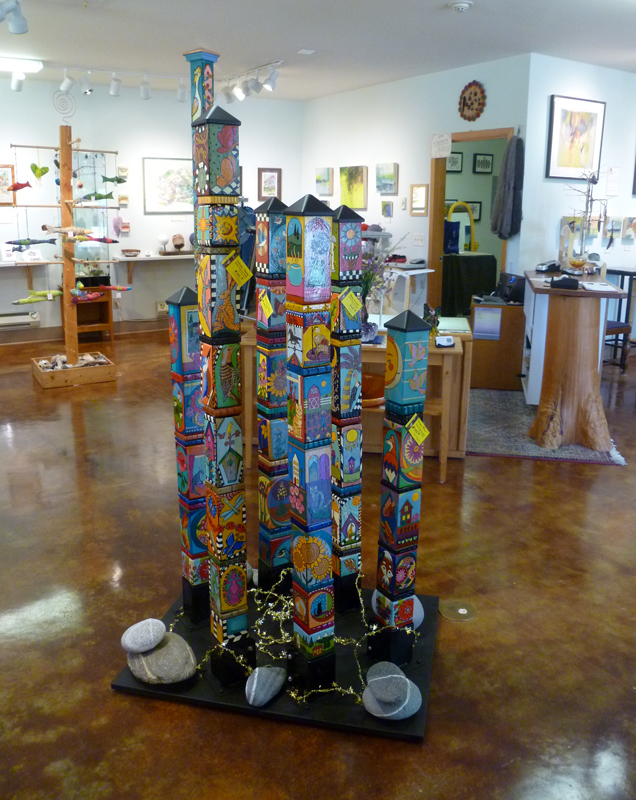 Raven Rocks Gallery owners Mary Jo Oxrieder and DM Windwalker Taibi are proud and excited to celebrate 10 years at Greenbank Farm on November 1, 2018 . Raven Rocks Gallery features the artwork of Mary Jo Oxrieder and DM Windwalker Taibi, as well as many emerging and renowned and nationally known local and regional artists.
When Mary Jo and Windwalker found each other on the internet 16 years ago, it was an immediate love match. Part of their joy in being together was, and is, their mutual passion for art and making art. When they realized they had, indeed, found their true loves, they re-plotted their lives and moved to Whidbey Island where their inner "tree hugger" could flourish. After several successful art shows in the Bayview Cash Store's Front Room, they grabbed the opportunity to try their hand at a storefront business with Goosefoot's "Flash in the Pan" program that offered space for start-up businesses.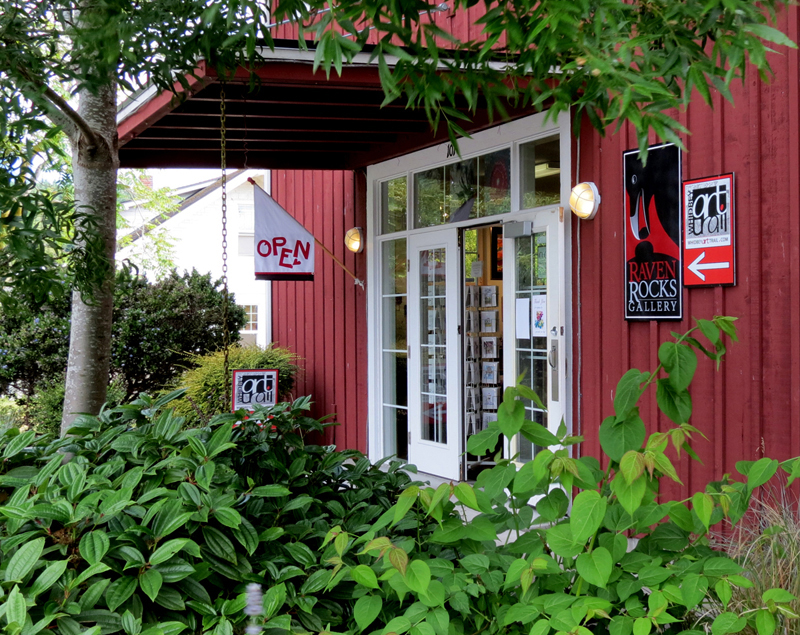 Realizing that having their own gallery would be a huge incentive to focus on and create consistently, they were lured to Greenbank Farm with an offer they couldn't refuse. It was the perfect setting for their more introverted natures – filled with natural beauty, a favorite location for Island residents and the perfect spot for visitors to linger with its variety of art, food, wine and décor shops, walking trails, gardens and easy parking.
Raven Rocks Gallery has created a world-wide following over the last decade with its whimsical offerings, a variety of fine art and unique crafts that touch the heart and inspire the soul. Much of the art comes from the outpourings of the owners – hand woven tapestry wall hangings, watercolor and acrylic paintings, the "Ravens in Love" series, necklaces, fantasy houses, Scrapper dolls, hand knit hats, crocheted bowls, handspun yarn, prints and cards. Besides the work of the owner/artists, Raven Rocks Gallery hosts the work of 12 very special local artists. They offer hand carved driftwood feathers, designer clothes and scarves, kiln formed glass tables, houses, bowls and platters, pastel and oil paintings, Boho Poles, beautifully glazed pottery, detailed pen & ink drawings and more.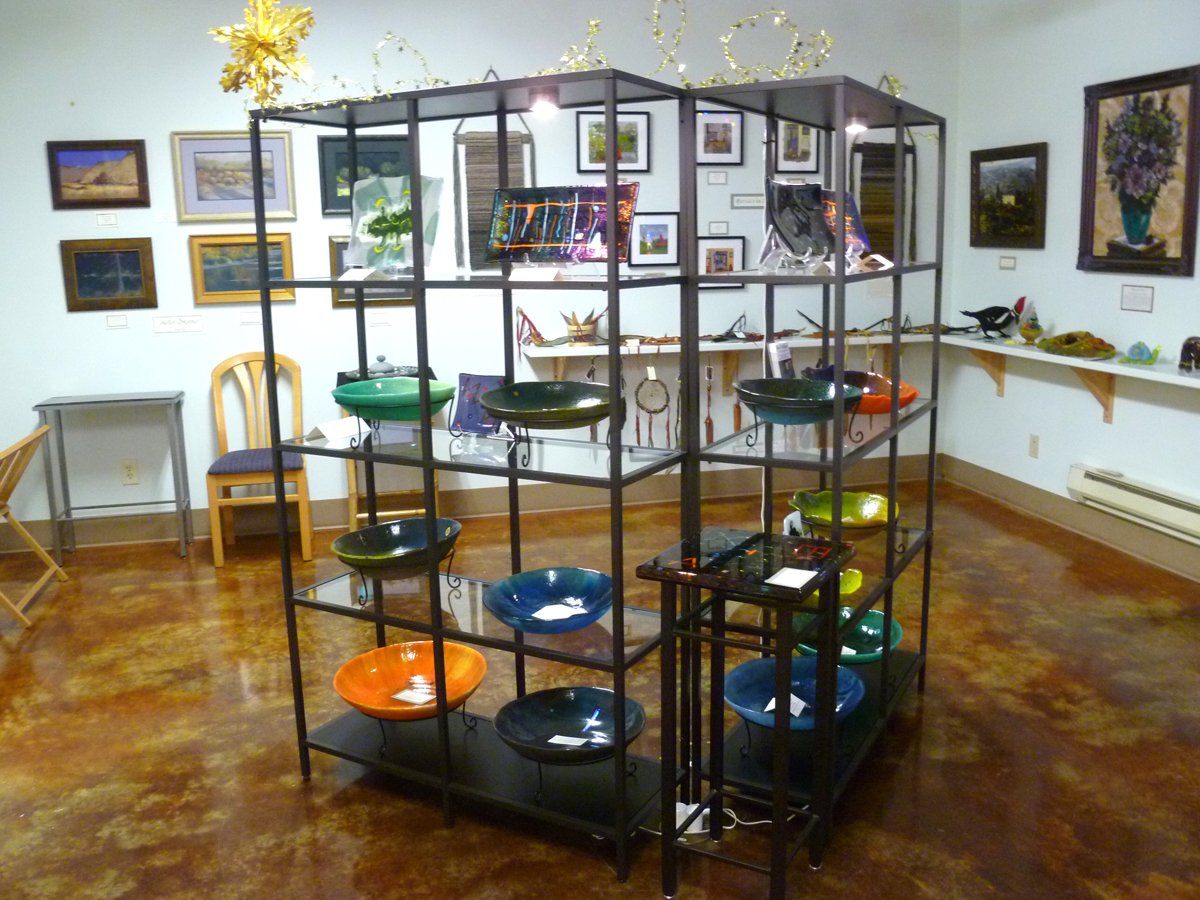 Most appreciated by gallery visitors is the atmosphere of relaxation, tranquility and beauty, as well as its colorful, dynamic and whimsical creations. And as a bonus, whoever is working at the gallery is making art in some form and will gladly explain their process. With upright tapestry looms and a spinning wheel available, the gallery is also Windwalker's fiber arts studio. Mary Jo knits, crochets, makes bookmarks and assembles her greeting cards and sometimes writes quotes on smooth beach rocks. Tim Potter, the gallery manager, can also be found sketching his detailed and highly imaginative pen & ink drawings.
Raven Rocks Gallery can be found on Facebook and Instagram as well as at the gallery's website: http://www.ravenrocksgallery.com