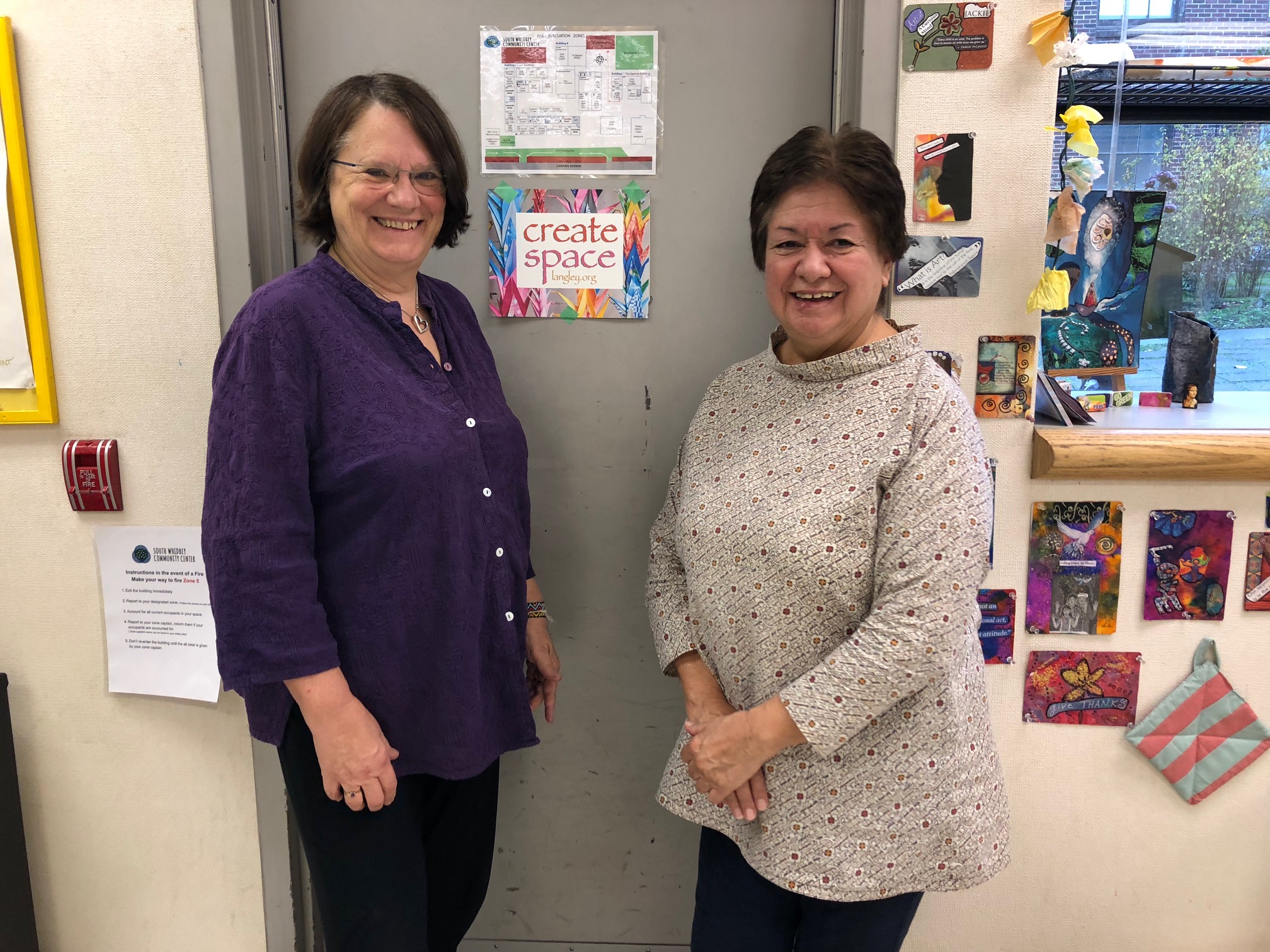 By Carolyn Tamler
Peggy Taylor and Jackie Amatucci have been friends for many years and have shared a belief that people are naturally creative beings. They had several conversations about finding a space on South Whidbey where they could encourage people to express themselves creatively while enjoying the company of others.
When the Langley Middle School building became vacant and rooms were offered for rent to the community, Peggy and Jackie saw an opportunity.to create a community arts studio where people could find ways to express themselves in a safe environment. Last March, the two women peeked in the windows of an empty room at the former middle school, and one exclaimed to the other, "Let's do it!" When they inquired, they learned there was just one more space available. With the help of some friends they paid for the first eight months of the rent.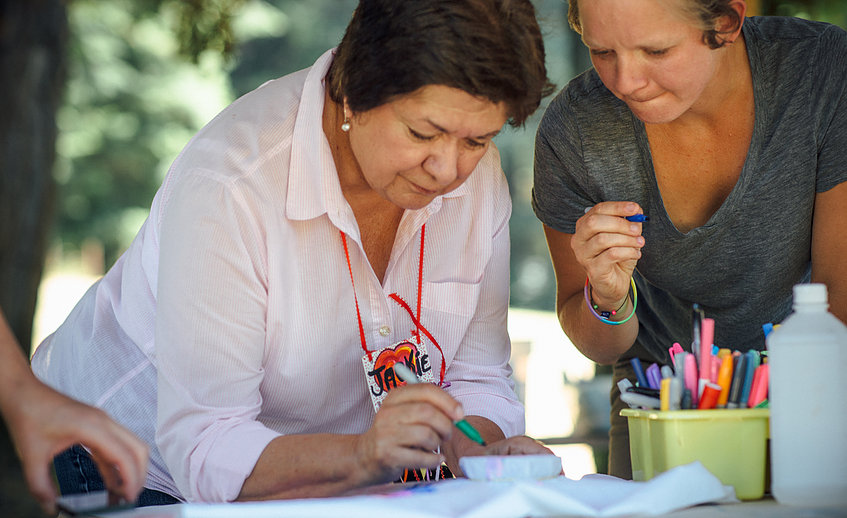 Create Space Langley officially opened in April of this year. The room is large enough to handle lots of people doing their creative work, and it has sinks, cupboards, and sufficient counter space. Peggy and Jackie published a request for donated items on Drewslist and also spread the word through their contacts in the community. In a short time the cupboards and closets in the room were filled with sewing machines, sewing notions and materials, paper, paint brushes and other art supplies, stencils, and stamps. They purchased used tables and chairs from a party company in Everett and they were ready to go.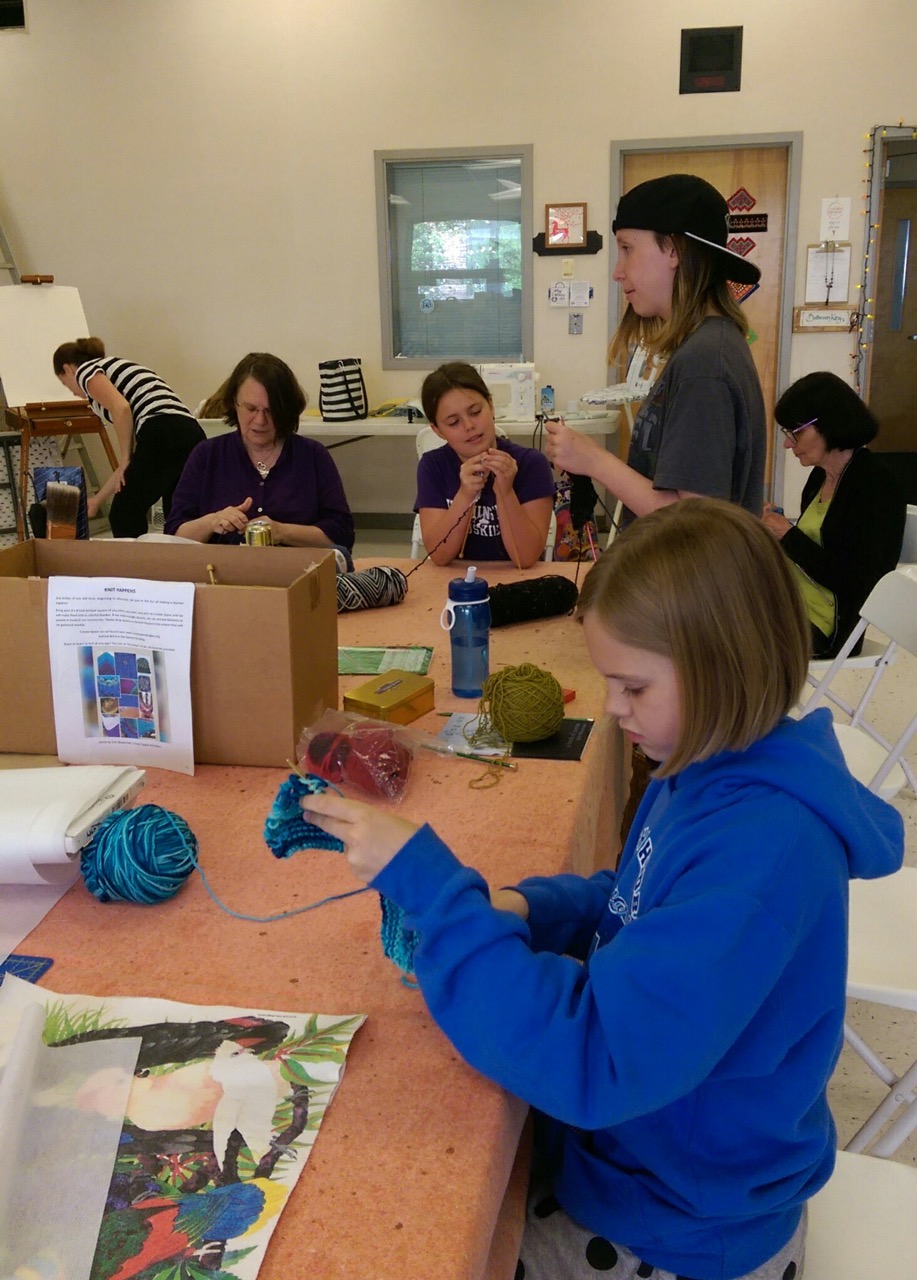 The originators of Create Space Langley hope to debunk the myth that only some people are creative. Peggy comments, "We are all creative. Creativity is the human ability to think things up in our imaginations and make them happen." Jackie adds, "Creativity flows through us naturally, and creative expression is often accompanied by joy." Their hope is for Create Space Langley to bring greater connection within the community, as well as to provide connections to the outside world through arts-based service projects like making quilts for folks in shelters.
Current creative opportunities include sewing, knitting, crafts, poetry, music, theater and visual arts. Peggy and Jackie are open to any group or individual who would like to use the space for their own creative projects. Create Space Langley thrives through donations given by those taking workshops or classes, or through direct donations to support the cause of bringing creative expression to everyone, regardless of ability to pay.
In November and December people are invited to come in to make handmade holiday gifts. At present, there are drop-in studios for people of all ages:
Sewing and knitting, Tuesdays from 1:00 p.m. – 5:00 p.m.
Visual and craft arts, Wednesdays from 1:00 – 5:00 p.m.
Wednesday evening programs include monthly music jams, community poetry writing, storytelling, and open mic.
Create Space Langley also has a partnership with the South Whidbey public schools enrichment program to provide a class on Wednesdays from 11:00 a.m. – 1:00 p.m. to help middle school students find their voices in the creative arts.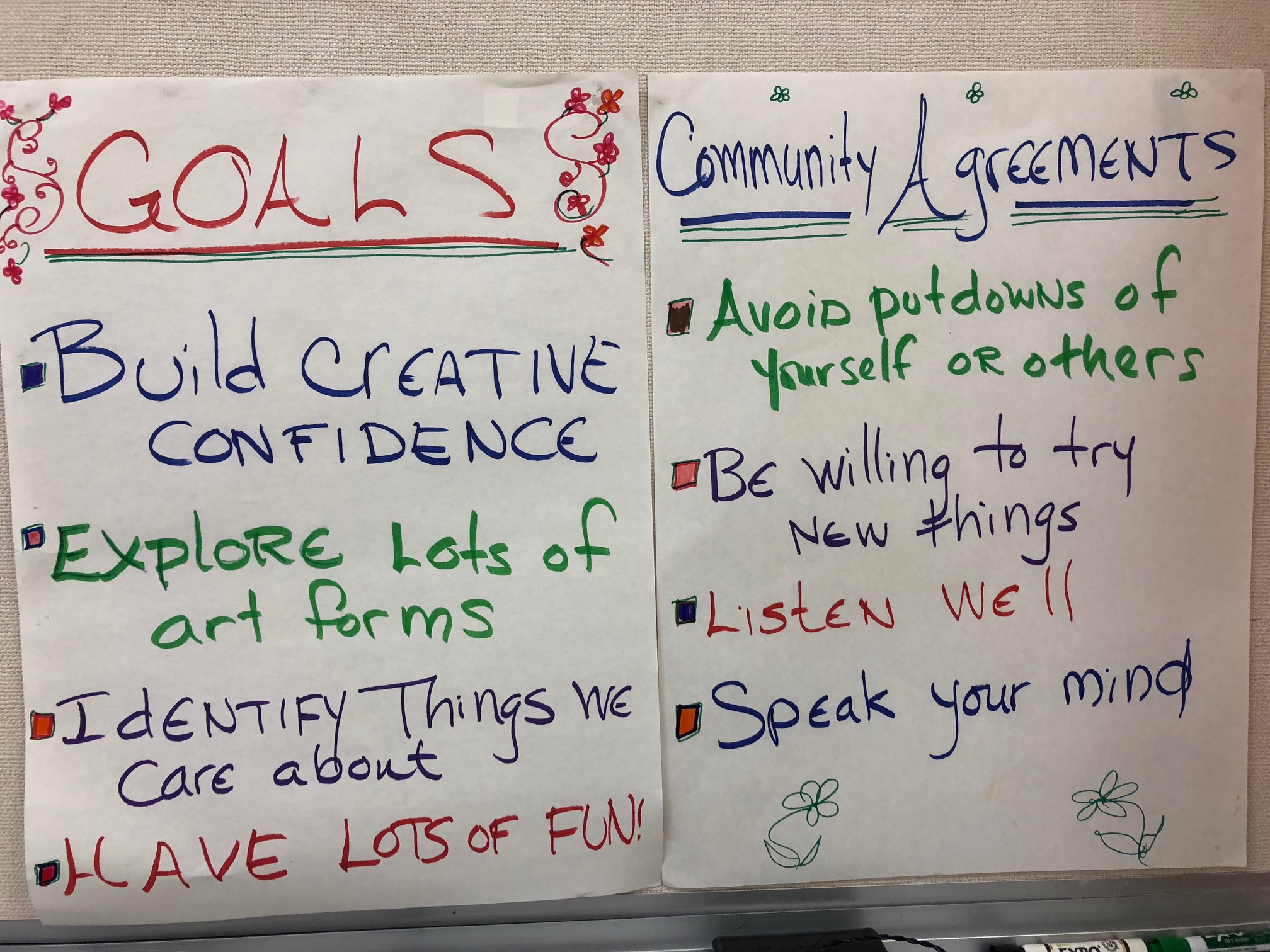 You'll find Create Space Langley in the former middle school building behind the Island Dance School at the South Whidbey Community Center. For a complete schedule and more information about Create Space Langley visit their website: www.createspacelangley.org
---
Community member Gretchen Lawlor just completed a paper mache class where youth and adults made art objects for a Day of the Dead exhibition at Bayview. On November 13, she's starting a class called "Dolls for Chiapas," where people will make dolls for midwives to use in parent education classes in Chiapas, Mexico. Similarly, Erin Waterman leads "Knit Happens," an initiative to make shawls and knitted blankets for people in need.
---