Langley WA: Whidbey Island Center for the Arts (WICA) presents A Prayer for Owen Meany, November 30 - December 15, 2018, Friday and Saturday at 7:30 pm / Sunday at 2:00 pm.
Adapted by Book-It Repertory Theatre's co-artistic directors Jane Jones and Myra Platt from John Irving's novel, "A Prayer for Owen Meany," directed by Whidbey local Phil Jordan, and musical direction by Myra Platt. WICA is thrilled to be working with Book-It to bring their script to our stage. Poignant, hilarious, rambunctious, Seattle's Book-It Repertory Theatre's holiday hit transforms great literature into great theatre! John Irving's quirky and memorable boy, Owen Meany, returns to wreak havoc on the annual Christ Church Christmas pageant.
"Somehow the author manages to make the story about a tiny boy with a wrecked voice not only hilarious, but deeply moving. The hilarious part is undeniable as a child's Christmas pageant in small-town New Hampshire goes spectacularly wrong. Donkeys, shepherds, cows, and a pudgy angel all contribute to the laughs as the Christ Child tries to keep the pageant from running off the rails. But Owen Meany's Christmas Pageant, the stage adaptation of the novel, also allows us to remember the loved ones who have gone before us and shaped who we are." — Phil Jordan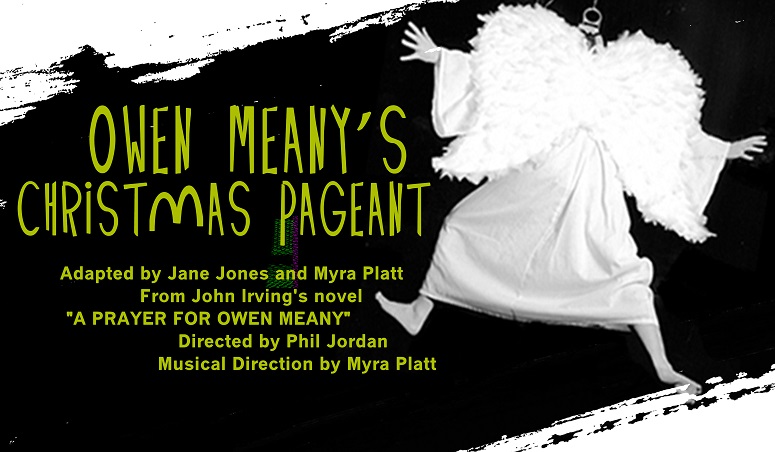 After Owen Meany's Christmas Pageant, in Zech Hall, November 30 - December 15, 2018, Fridays and Saturdays from 9:30-10:30pm is The Santaland Dairies, by humorist David Sedaris, adapted for the stage by Joe Mantello, directed by Phil Jordan, and starring David Gignac.
Think you're stressed out during the holidays? Try being one of Santa's helpers. Turns out being surrounded by children, tinsel, and merriment isn't all it's cracked up to be. The Santaland Dairies portrays a somewhat-flawed Macy's department store elf named Crumpet, a foul mouthed minion to a department store Santa. You won't stop laughing!
Owen Meany's Christmas Pageant: Adults $22 / Senior $18 / Youth $15 / Military $18 / Mat $15
The Santaland Daries: All Seats $5
Tickets Available at WICA Box Office: (360) 221-8268 or online at https://tickets.wicaonline.org
Whidbey Island Center for the Arts is a registered 501(c)3 non-profit organization serving the community of South Whidbey Island and beyond. WICA's mission is to inspire, nourish, and enhance the artistic, social, and economic well-being of the community.