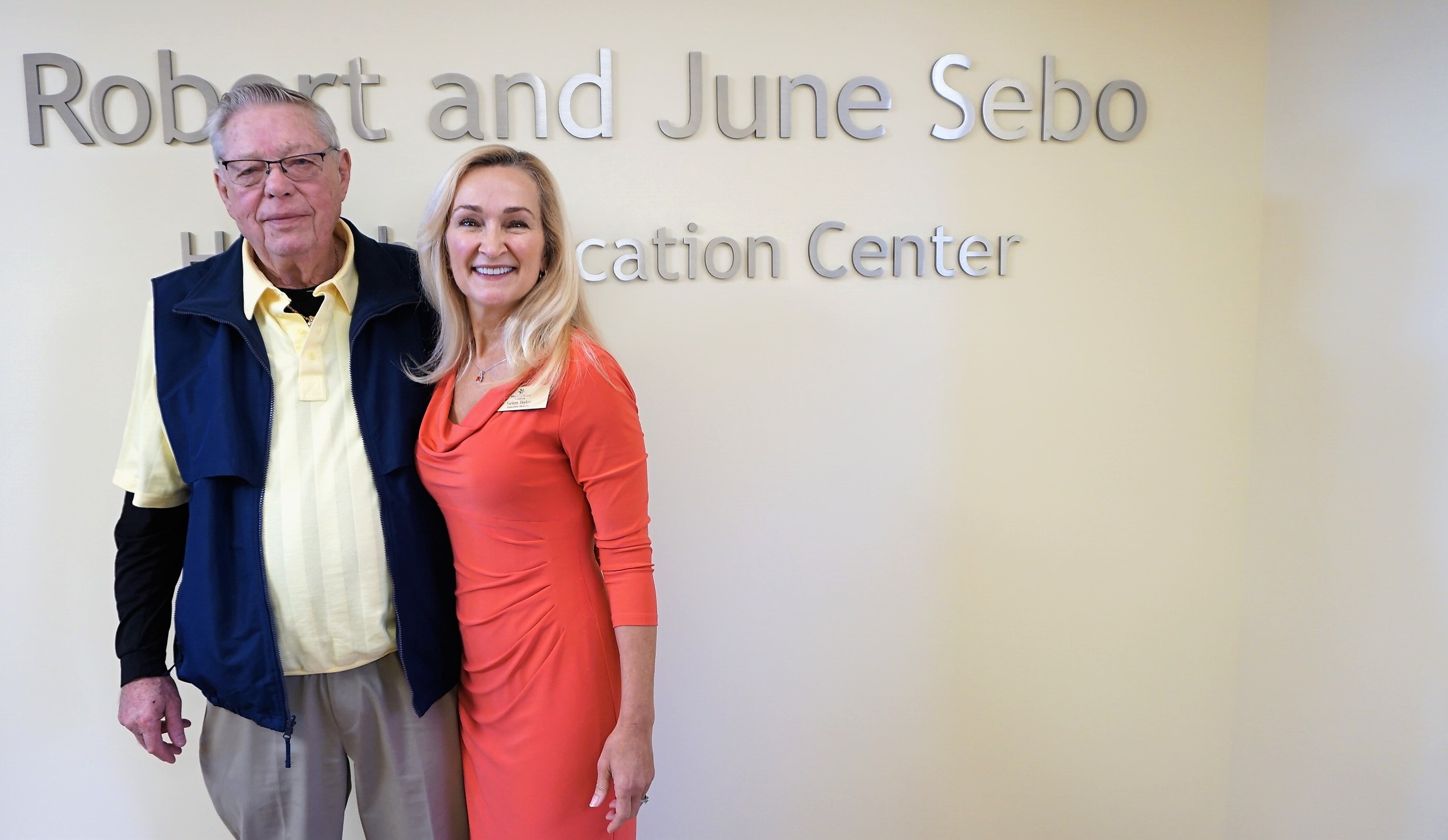 Robert Sebo and Helen Taylor pose in front of the newly built Robert and June Sebo Health Education Center on the ground floor of WhidbeyHealth Medical Center's new wing.
Former longtime Whidbey Island Sebo's Do-it-Center owner, Robert "Bob" Sebo was welcomed heartily to WhidbeyHealth Medical Center's open house event on Nov. 10.  Sebo traveled from his home in Reno, Nevada to cut a ceremonial ribbon on the newly finished Robert and June Sebo Health Education Center. He was accompanied by his children, Rob Sebo and Val Sem.
"The thing I hope for most with this new wing and Health Education Center is that our community will embrace this hospital as truly their own, knowing it was meant for them," Sebo said before cutting the ribbon.
Helen Taylor, Executive Director of the WhidbeyHealth Foundation, had a few things to say about this generous donor before introducing him to the crowd of about 100 guests.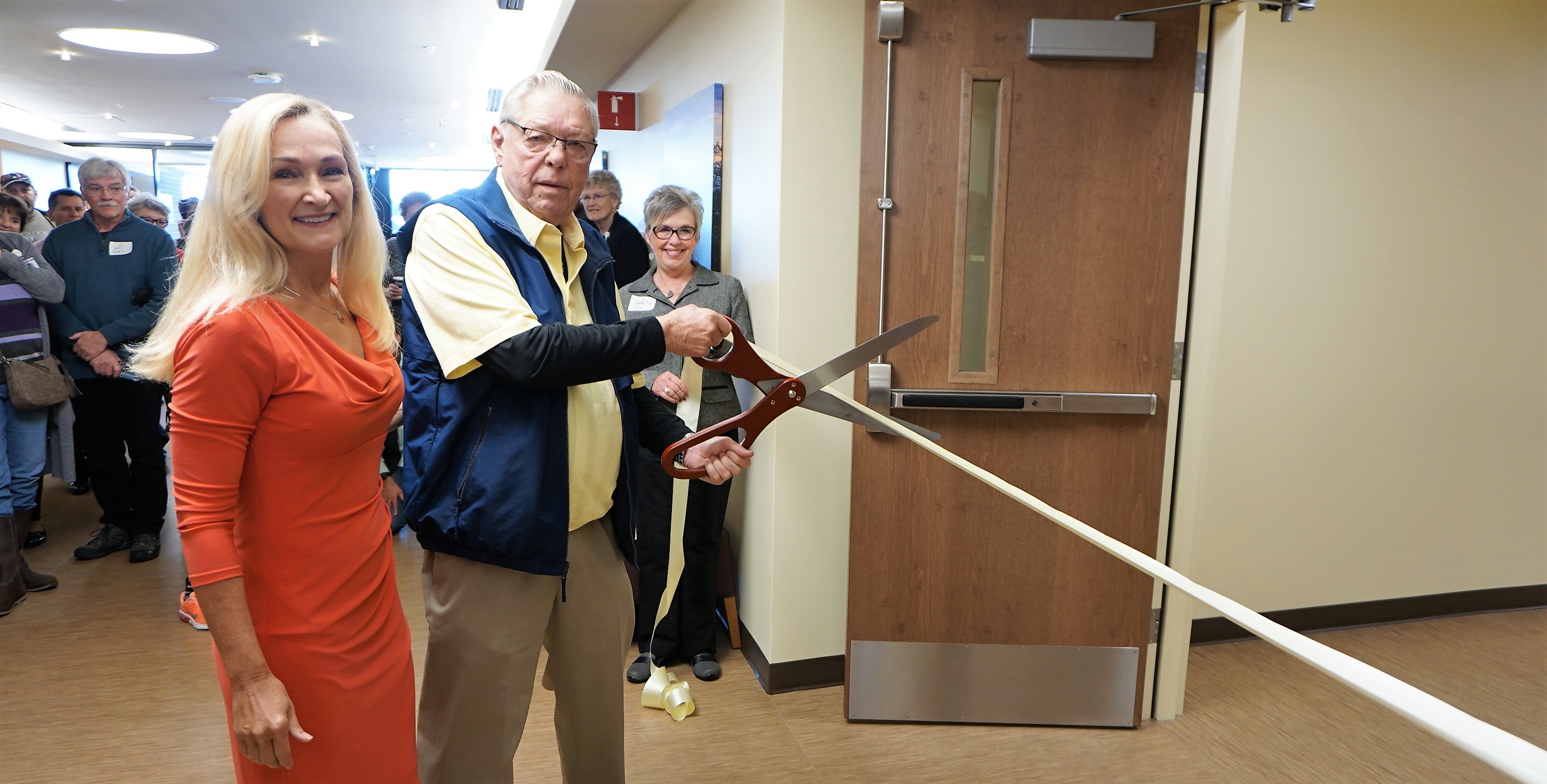 WhidbeyHealth Foundation Executive Director Helen Taylor joins major donor Bob Sebo in cutting the ceremonial ribbon at the Robert and June Sebo Health Education Center at WhidbeyHealth.
"More than 10 years ago, Bob and June gifted this community with the first digital mammography machine on Whidbey Island," Taylor said.  "Who knows how many cancer journeys were made shorter, easier and more successful with access to this technology? These class and conference rooms will be a vital resource for patients, caregivers, community members and staff to gather and learn, and to share that wealth of knowledge with all of Whidbey Island."
Foundation Board President, Bonnie Abney, also showed her deep gratitude to the Sebos.
"The Health Education Center is very much a part of our Foundation's mission to fund and advocate for keeping this community healthy. We can't say thank you enough!"
The Health Education Center will be available to the public after Jan. 1, 2019. When a meeting room is not in use by WhidbeyHealth staff, the meeting rooms are available on a first come, first served basis to healthcare related entities in the community from 4 p.m. to 7 p.m. Monday through Friday. Meeting rooms may be reserved by calling Administration staff at 360.678.7656 ext. 4001.