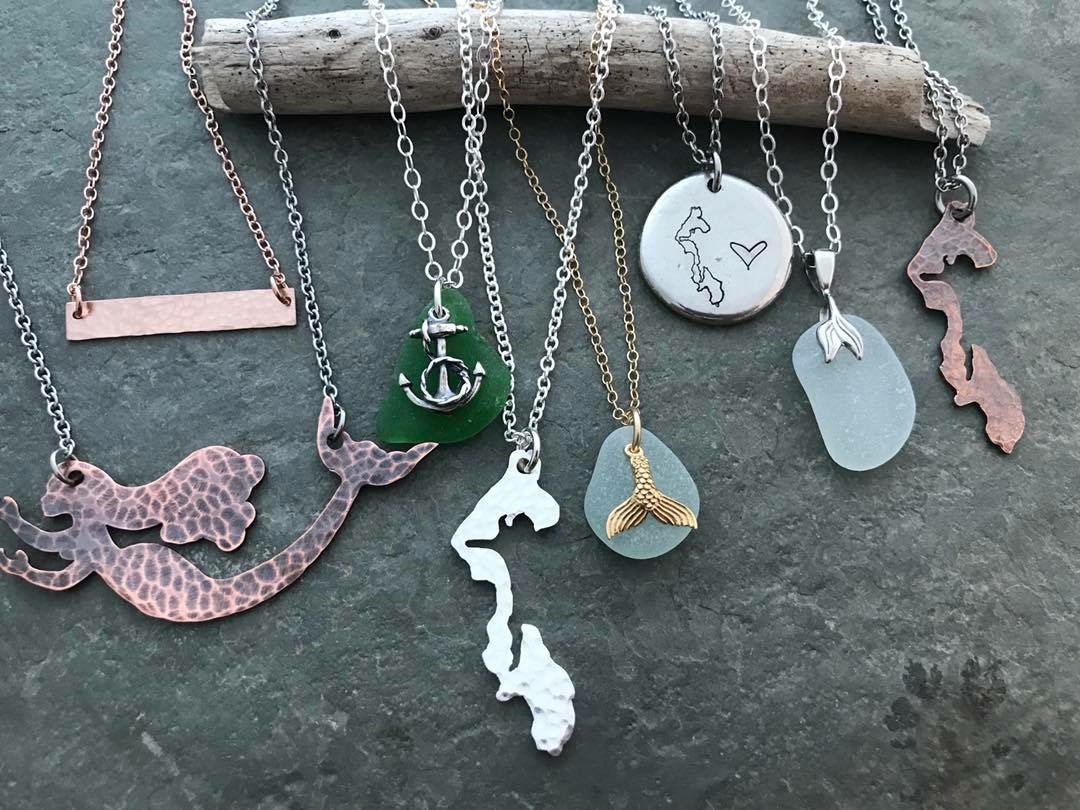 By Carolyn Tamler

Holly Ihrig designs jewelry that uses sterling silver, gold filled and copper metals, real sea glass, and gemstone beads. She uses recycled materials whenever possible. She established Beach Cove Jewelry in 2009, in Coupeville, and her business has continued to grow, with a significant portion coming from Etsy, an on-line retailer.
Holly has spent most of her life on Whidbey, first as a youth in Langley and then as an adult in Freeland and Coupeville.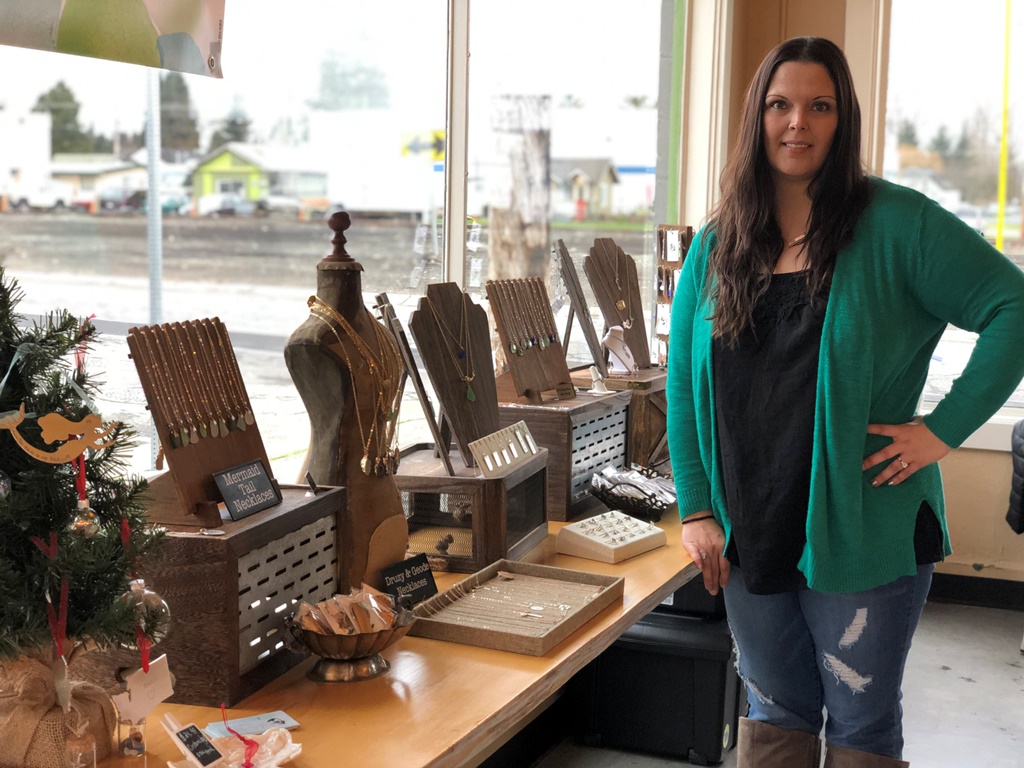 She is self-taught. She thinks she got some of her love of creating jewelry watching her mother doing lots of crafts. As a teenager, she made a trip to Port Townsend to visit a bead shop, and discovered she had a lot of fun picking out beads to bring back home and use in her jewelry making. She went to nursing school, but found herself getting a lot of satisfaction out of making jewelry.
Her husband, Joe, moved to Whidbey 15 years ago with the Navy. They lived in Oklahoma for a short time, but a giant tornedo there made them decide to return to the northwest. Her husband is still in the Navy in Oak Harbor, and the two of them decided to settle in Coupeville in 2016.
As Holly expanded her jewelry business, she started to sell on-line. She notes, "The more work I did, the more orders Beach Cove Jewelry got." Her jewelry making soon overcame her desire to continue in nursing.
The major theme for her jewelry is nature, and her jewelry selection includes starfish, compasses, kayaks, hearts, anchors, mermaids, birth stones as well as family tree charms, guitar picks and just about anything else she sees that inspires her imagination and creativity. She adds that she is especially influenced by the sea glass and other items that represent island life.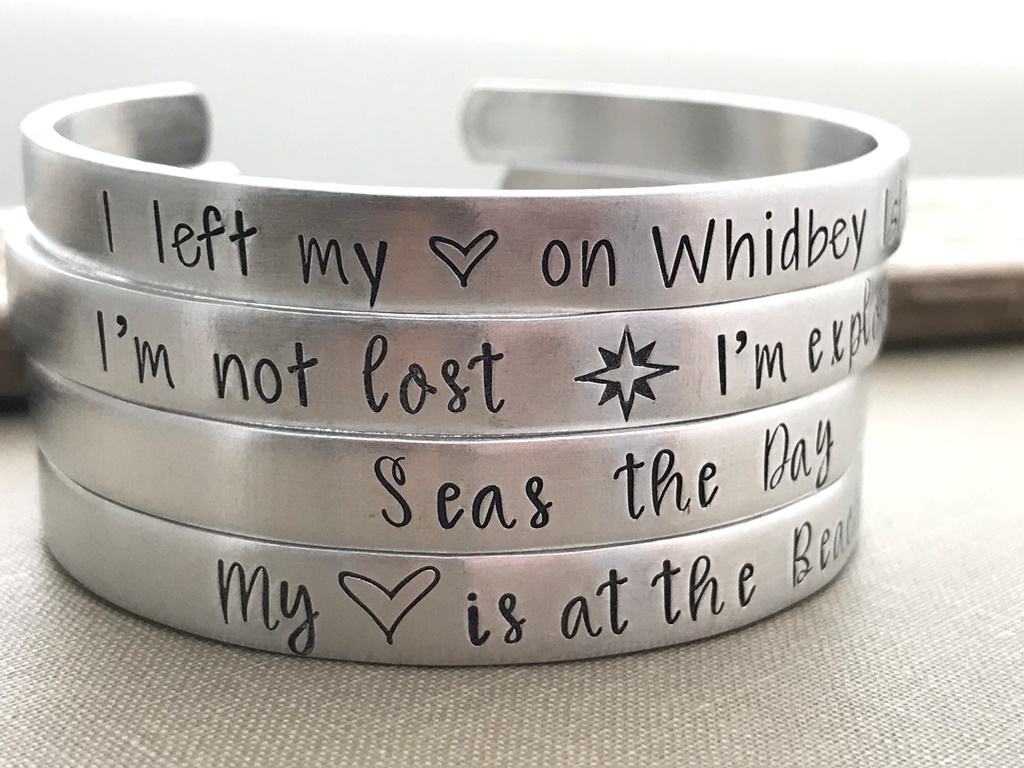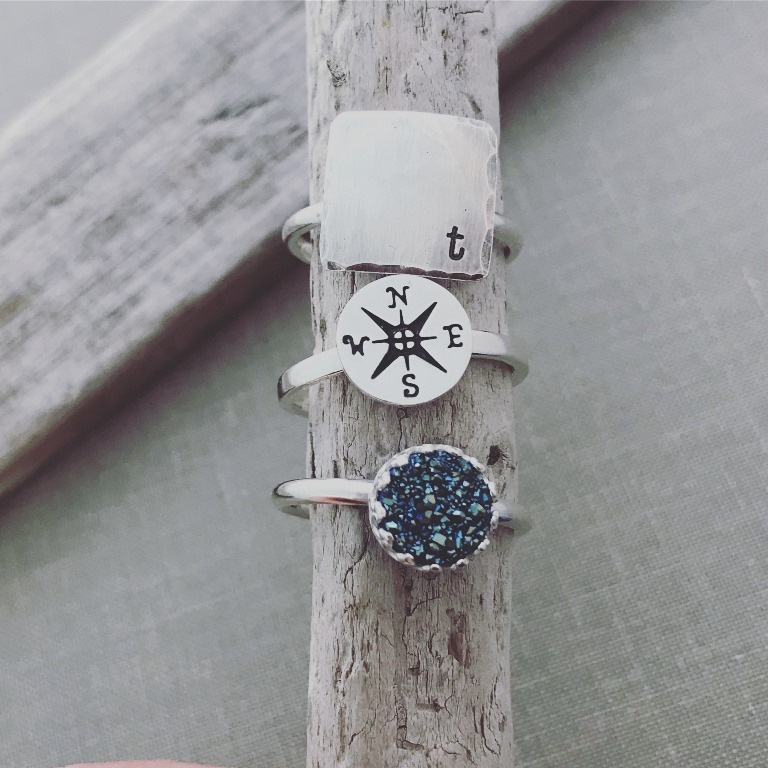 She welcomes new ideas and is always looking for new inspirations. Holly also enjoys responding to special requests. Some of her jewelry items that are especially popular include birthstone necklaces, personalized name necklaces, guitar picks, key chains, name bracelets and anything beach related
.
Her studio equipment includes torches, a rolling mill, metal stamps, a kiln and a dapping block.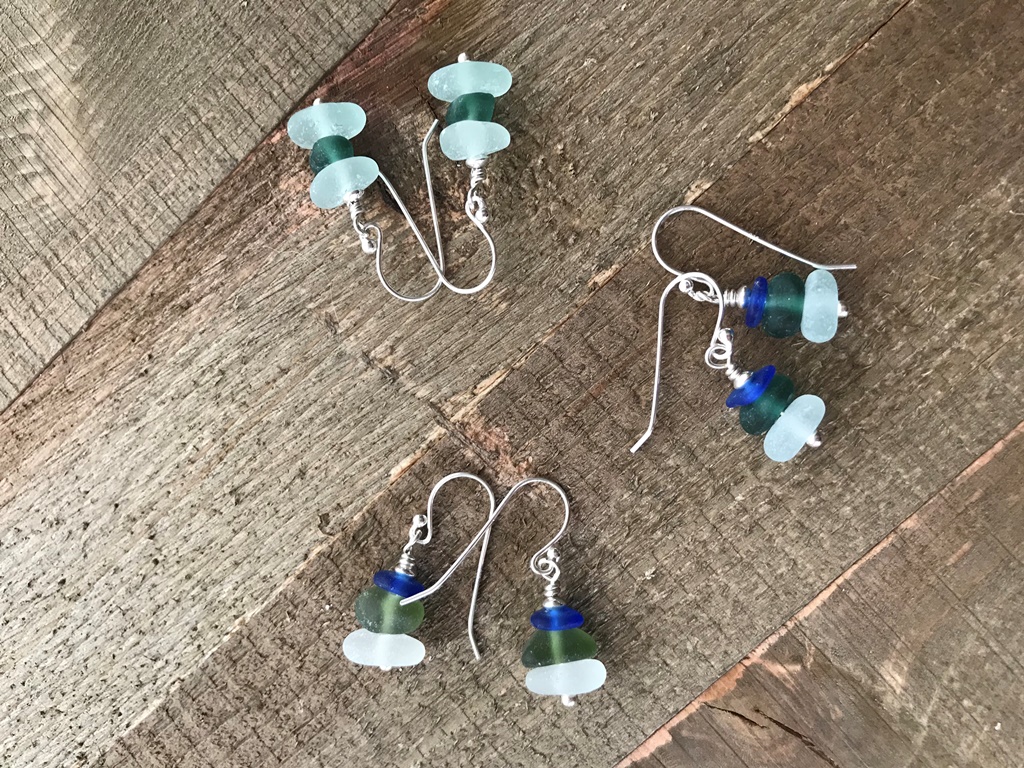 To view samples of her jewelry, visit the Beach Cove Jewelry Facebook page: https://www.facebook.com/BeachCoveJewelry, or her website https://www.etsy.com/shop/BeachCoveJewelry. You can also see her work at A Touch of Dutch in Coupeville where you can place a custom order, and make a pick up at the store.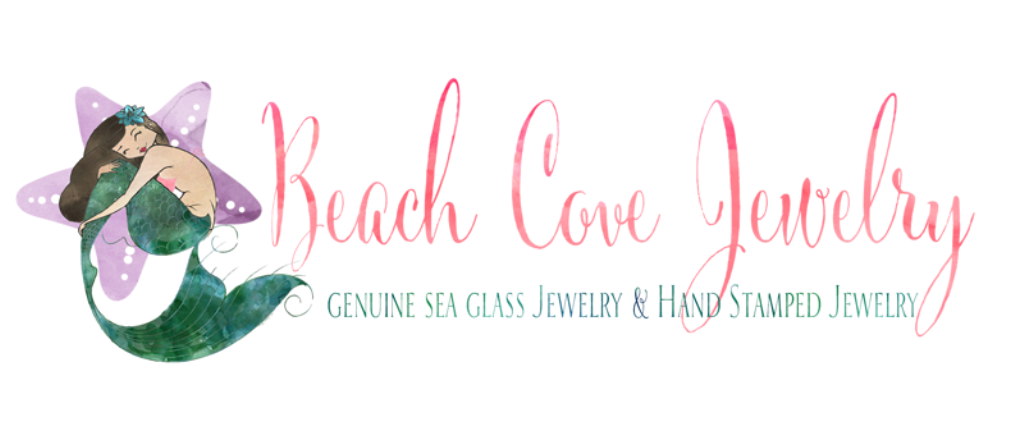 If you have a special jewelry request, you can email Holly at beachcovejewelry@gmail.com.