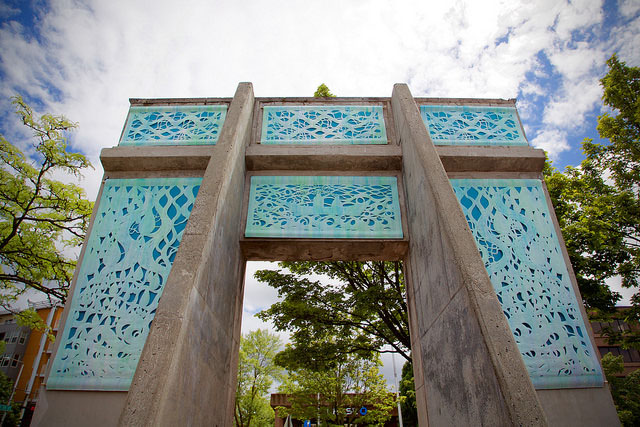 By Carolyn Tamler

(David Welton, Michael Stadler and Jenny Crooks, photographers)
Melissa describes her art as the work of an "environmental activist." She uses her artwork as a "vehicle for advocacy for protecting, defending and healing Mother Earth." She is one of seven artists currently working out of the Blueschool Arts on S,Harding Road in Clinton.
Five years ago, Karin Bolstad established the Blueschool Arts in Clinton, following through on a vision she had of bringing local artists together to share space and provide support to each other. Lauren Atkinson moved into the space with Melissa Koch and Alicia Lomne and together they created a place where different artists can focus on their own media and art styles.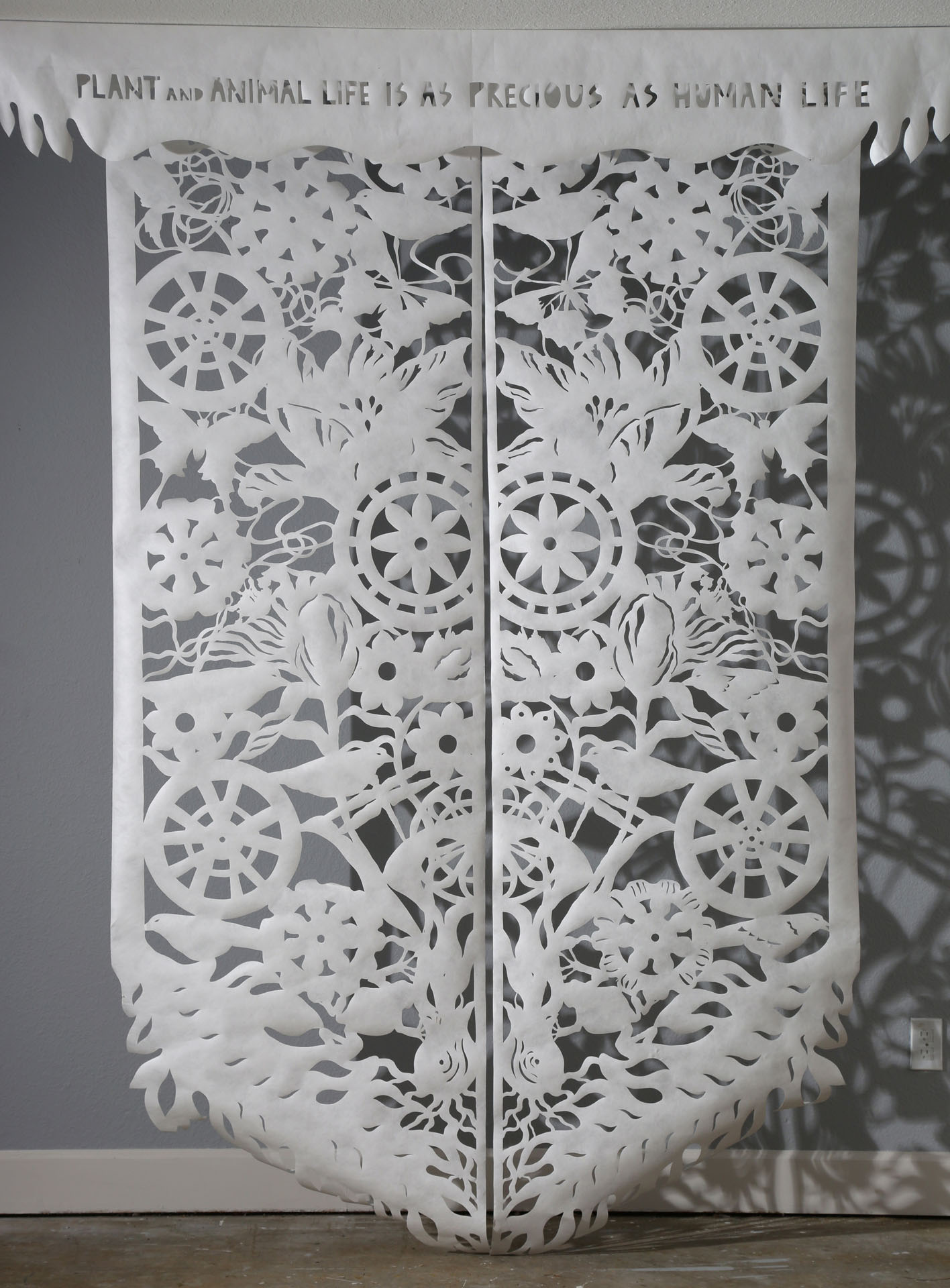 Before coming to live on Whidbey, Melissa lived in many places in the world and followed many artistic paths. She grew up on the island of Cyprus, where her mother had a professional ballet school. In 1974, the war in Cyprus led her mother to flee with her to London. She spent many years in London, studied architecture, became a professional architect and continued to expand her interest in design and art. From her early days, she says, "I knew I always wanted to make art." She adds, "I have a strong holistic nature within me and I wanted to share this through my art."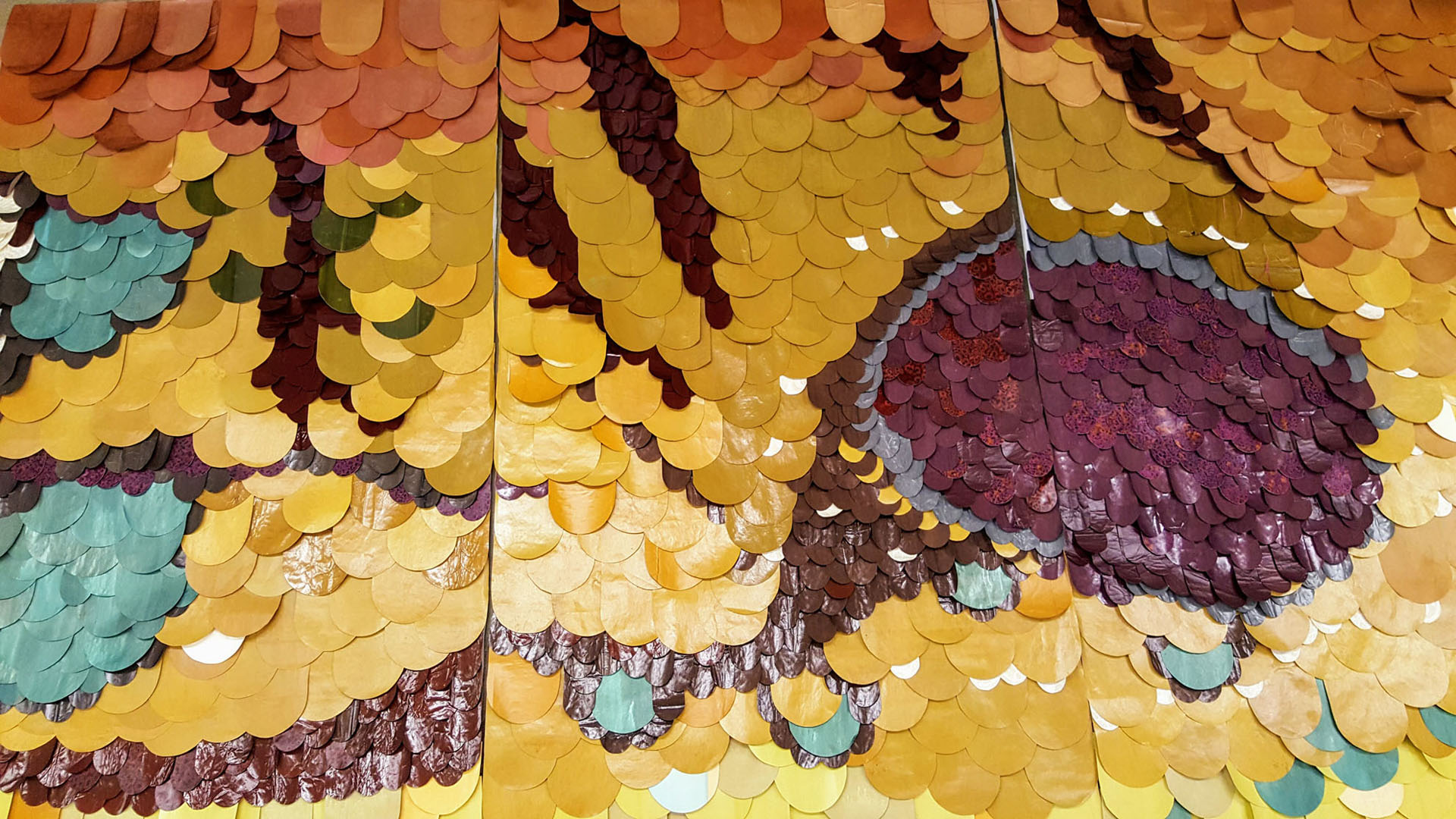 She left London in 1989, and moved to Brussels, Belgium. While there, she established her own company, L'Esprit Du Lieu, ("The Spirit of Place"), and she slowly transitioned out of architecture and began building her skills as a visual artist. She lived in Brussels for seven years and did many art and design projects throughout Europe.
In 1997, Melissa moved to Seattle, to be with family living in the area. Then, her business morphed in a new direction: building Haida Canoes with a business partner who was a Haida Master Canoe Carver. Melissa and her daughter were adopted by the Haida Tribe Raven Clan. She remained in that business for 14 years.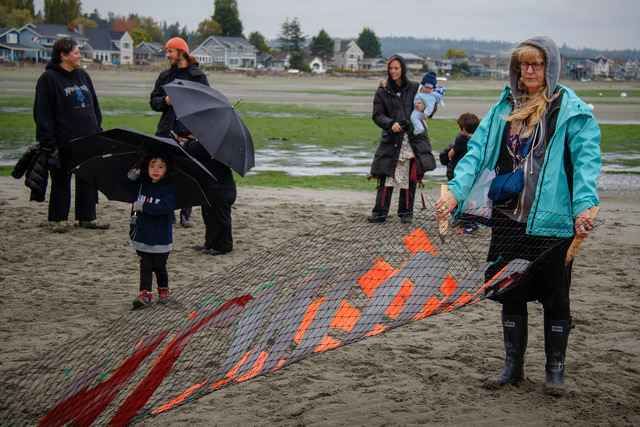 Then, as happens, a bit of serendipity led Melissa to Whidbey and this move allowed her to become more fully connected to the waves, winds, animals and all of the natural beauty of Whidbey. This was a life-changer for her. She moved to Whidbey and began to focus her artwork on the natural environment and human connections to nature. She is using her artistic creativity as a way to raise awareness of the impact of humans on the natural world. She has been greatly inspired by the First Nations.
Her work is currently on display at Museo in Langley, as well in Seattle at the Seattle Art Museum Gallery. For more information about her art you can visit her website on www.melissakochfinearts.com.