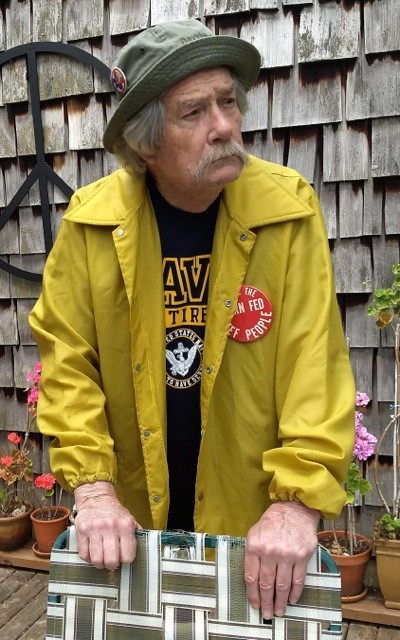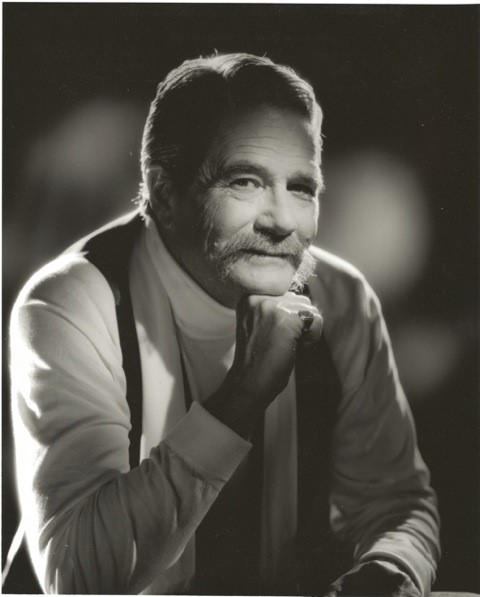 1 2
Photo 1: David Ossman as the Old Cart Wrangler. Judith Walcutt photo.
Photo 2: Portrait of David Ossman.
Photo 3: Poster of David Ossman as George Tirebiter running for VP circa 1972.
The Firesign Theatre altered a lot of consciousness in the 60's and 70's with its psychedelic comedy albums and surreal stage shows, including a sold-out Carnegie Hall performance. The foursome continued writing and performing together for more than 40 years, making gold-medal radio programs and Grammy-nominated albums well into the 21st century.
Freeland resident David Ossman, who created Firesign in 1966 with Phil Proctor and their late partners Peter Bergman and Phil Austin, kicks off "NOT INSANE 2020! The Hello & Goodbye Tour" at 2 p.m. Saturday, Feb. 9 at the Clyde Theater in Langley in a benefit performance for South Whidbey Hearts & Hammers.
Now at 82, Ossman looks forward to meeting and entertaining the fans who love Firesign and have laughed along with them for decades. The group's vast archive has recently been acquired by the Library of Congress, which dubbed them "the Beatles of Comedy" and an American treasure.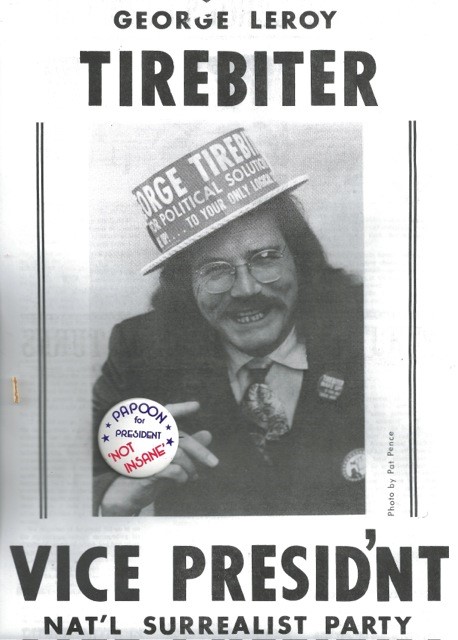 3
"It's time for me to say 'Hello and Goodbye,'" says Ossman, "because I still can."
In this premiere of the Tour, Ossman brings Firesign to life with rare early TV performances, and looks back at his own career as a young poet in New York, a pioneer of FM and public radio, a Surrealist Party candidate for Vice President of the U.S., a grandfatherly ant in the feature film "A Bug's Life," and as a memoirist, novelist and collagist.
In the second act of NOT INSANE!, Ossman will be joined on stage by The Road Wranglers, featuring Whidbey Island musicians Chris Harshman, Keegan Harshman, and Mickey Grimm, while he performs "The Old Cart Wrangler's Saga," a full-length comic monologue by playwright Brian Price.
NOT INSANE! is produced and directed by Judith Walcutt. It runs 90 minutes with one 15-minute intermission.
Tickets are $20 (+fee) at www.brownpapertickets.com/event/4056393. (Pay what you will at the door if seats are still available.)
Doors open at 1:30 p.m. All proceeds to benefit South Whidbey Hearts & Hammers. Find out more about them at www.heartsandhammers.com