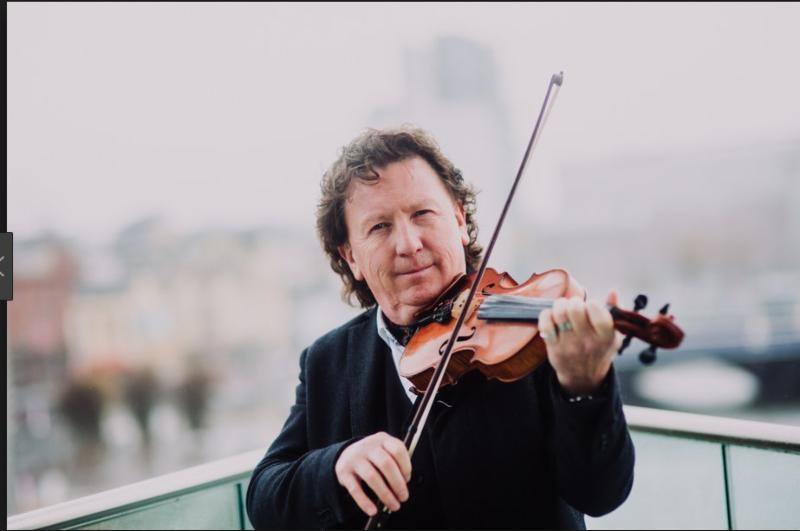 A Frankie Gavin concert also includes humor, with a wealth of stories about his childhood, and being on tour. He is a founding member of the legendary Irish traditional band De Danann, and New De Danann; performs and records with other luminaries in the Irish traditional music scene and more, such as Yehudi Menuhin. Gavin was in the 2010 Guinness Book of World records as the world's fastest fiddler; and has just recently won the 2018 Musician of the Year award from Ireland's prestigious Gradam Ceoil Arts Academy.
A master of control over bow and fiddle, making each piece of music delight the ear. He strives to bring each traditional piece into a setting that is appreciated equally by lovers of old and new, and is rousing enough to get you to kick up your heels!
"Innovation may be the buzz-word in Traditional music, but Frankie Gavin's digressions are not in the common areas of tempo and superficial style-impressions. His contemporary borrowings of art-deco and music-hall Irishness are re-jigged in original avenues of exploration. His dextrous treatment of troublesome tunes might get even the Pope out on the floor, his orchestration could break hearts." - Irish Sunday Tribune
To have the opportunity to watch him play and see the joy he has for the music, and to feel the energy he packs into his shows, is an uplifting and rousing experience for all ages!
Adults $20 / Senior and Youth $18