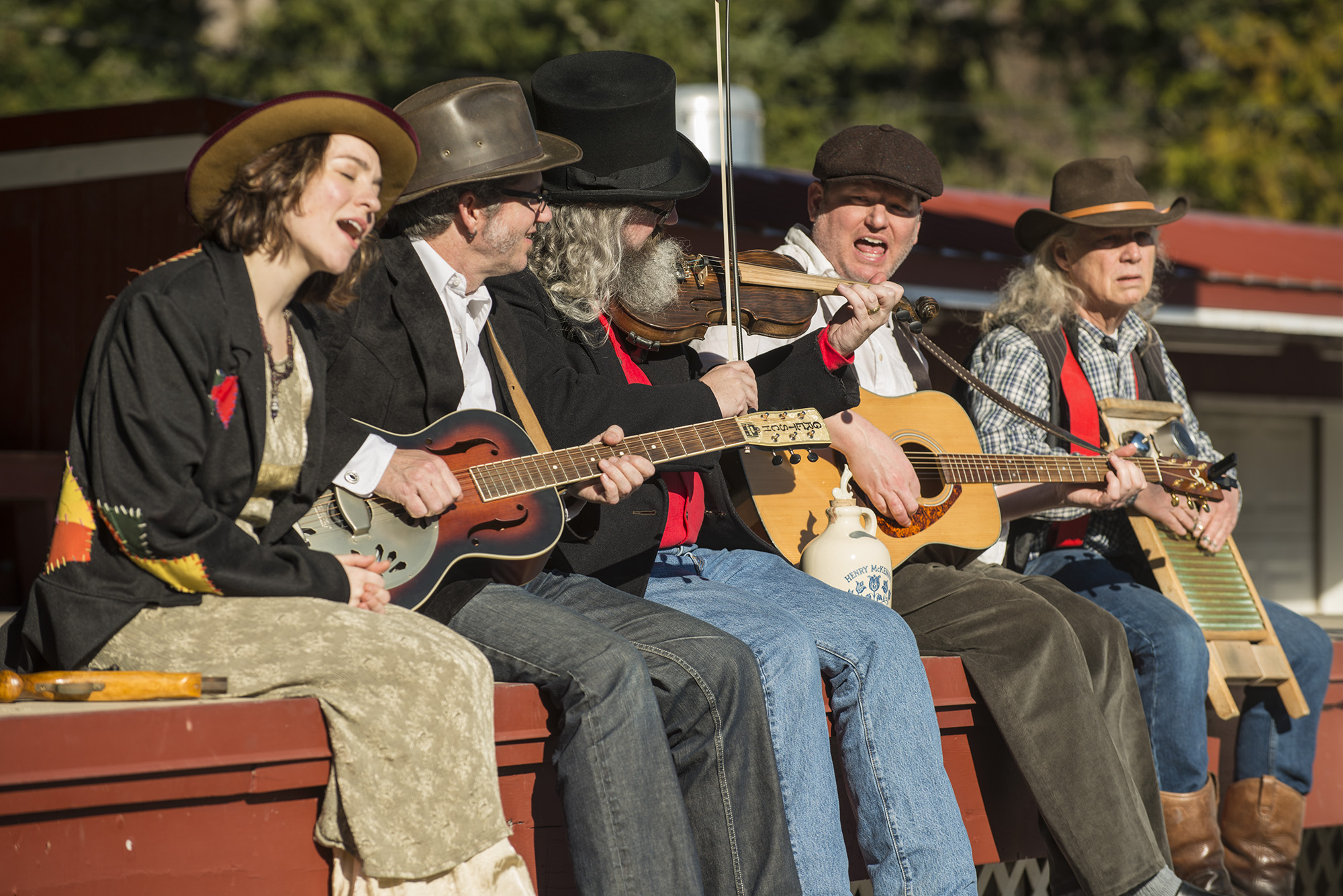 Are you ready to "party like it's 1899?"
Langley, WA: On March 23 at 7:30 pm, for one night only, the South Whidbey band, Wind & Rain, will perform their eclectic mix of Americana originals and covers at the Whidbey Island Center for the Arts (WICA) as part of the Local Artist Series.

As a "hoedown, hoopla and gala extravaganza," this boisterous, fun, and raucous performance will turn the main stage of WICA into a pioneer era backyard dance party.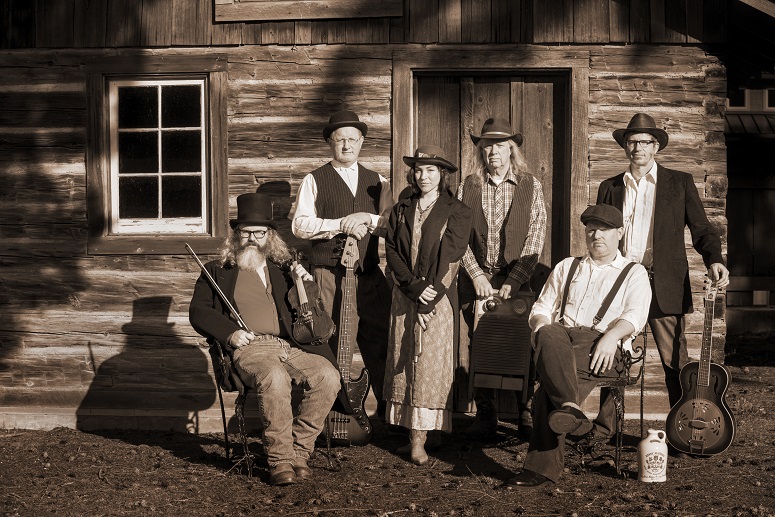 "We subscribe to the notion that some of the great folk song traditions from the earliest days of America are the original "punk and rock and roll," says band founder and creative director Russell Sparkman.
"As such, from Appalachian folk standards such as Make Me a Pallet on Your Floor, to our own originals such as California Run, Riverside and Frog Choker, we bring an irreverent, high energy performance to each song," explains Sparkman.
According to Sparkman, the evening's success will depend a lot on audience participation.
"We really encourage people to get into the costume dance party vibe of the evening," says Sparkman. "It's a shindig where the audience has an opportunity to be just as important to the success of the show as the band!"
The band's instrumentation includes typical rock band instruments such as drums, electric guitar and electric bass, but also fiddle, dobro, mandolin, harmonica, washboard and Irish drums.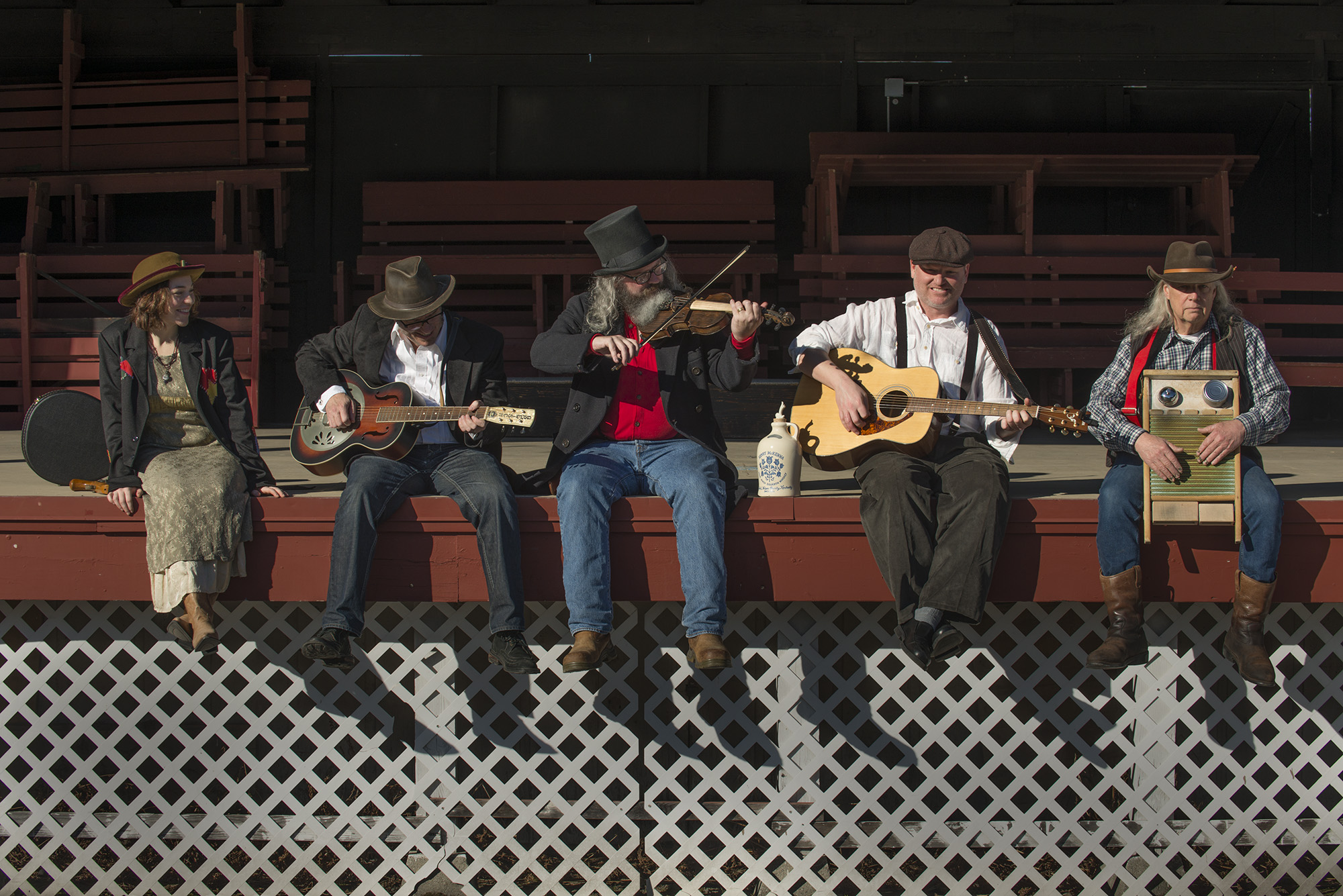 The core band members and guest musicians are all local Whidbey Island residents. The core band is Keith Boyd (singer/songwriter), Evan Callahan (vocals/guitar/mandolin), Caven Keith (vocals/dobro/fiddle) and Russell Sparkman (electric bass). Regular featured guests include Scott Small (drums), Nicole Parnell (backup vocals). And for this event, special guests will include Bruce Launer (washboard), Bruce Gallagher (sax), Gary Way (keyboards) and Gordon Ullmann (trumpet).
All seats are $22.
Tickets available at the WICA Box Office: (360) 221-8268 or online at https://tickets.wicaonline.org
Whidbey Island Center for the Arts is a registered 501(c)3 non-profit organization serving the community of South Whidbey Island and beyond. WICA's mission is to inspire, nourish, and enhance the artistic, social, and economic well-being of the community.