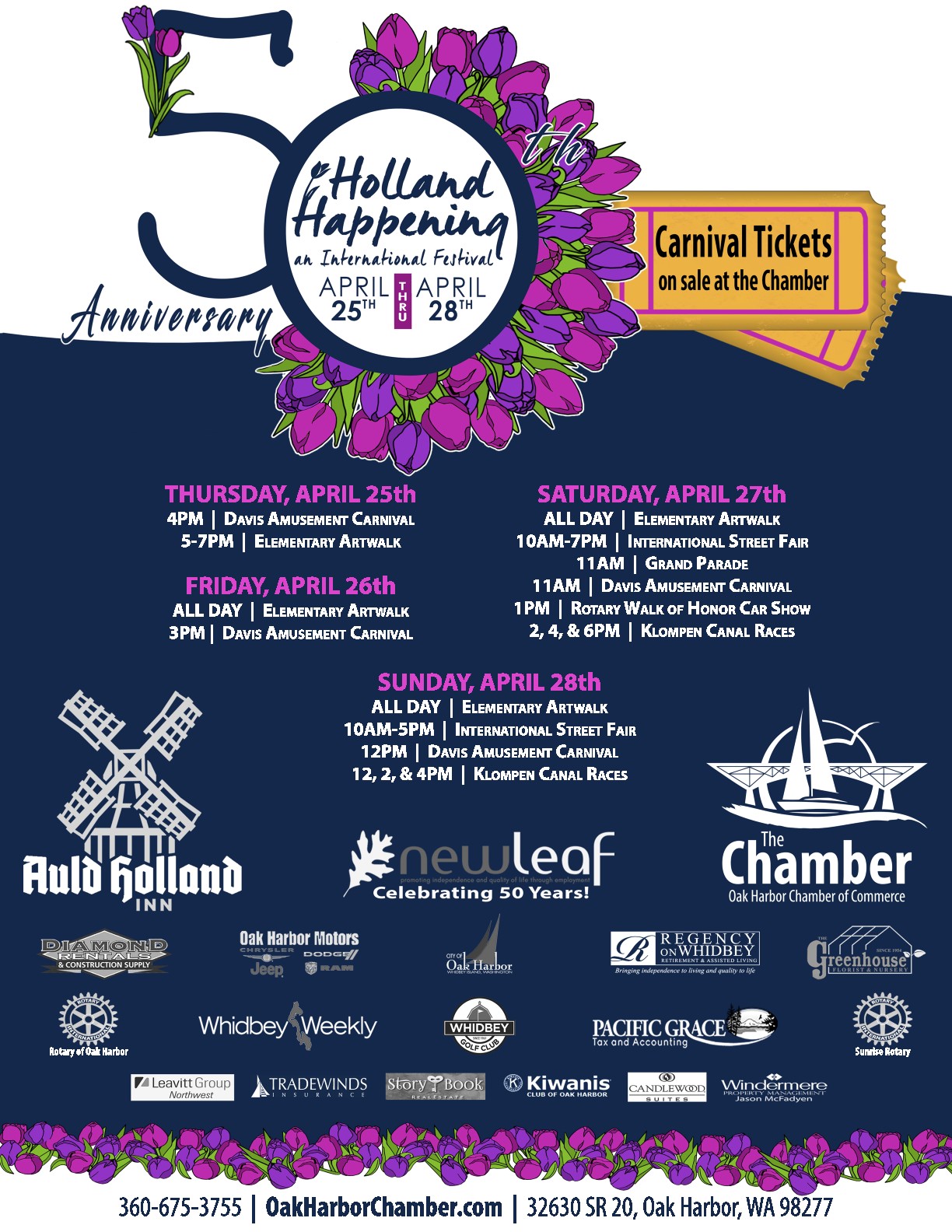 Spring in Here!!!! The Greater Oak Harbor Chamber of Commerce and Auld Holland Inn proudly present 50 years of celebrating our Dutch heritage with Holland Happening: An International Festival, April 25th – 28th.
The Chamber is looking for past Holland Happening memorabilia to create a historic display at the Chamber.
Tulip, t-shirts and chocolate time! Say what? T-shirts sponsored by Regency on Whidbey are for sale at the Chamber for $20 each - while supplies last. Tulip bunches are on presale for $7.00 a bunch to bring beautiful spring color to your work and home! And a commemorative Chocolate bar!
Davis Amusement Carnival will roll into town and open at 4:00 pm on Thursday, April 25th. Presale all day carnival passes are on sale now for $23 (Regular $30) at the Chamber! Fun through Sunday, April 28th!
Oak Harbor Public Schools present an Art Stroll on Thursday, April 25th. Take a walk through historic downtown and enjoy viewing young artists talent!
New Leaf, Inc, who is also celebrating 50 years, is this year's parade sponsor! The weekend's celebration starts with over 100 entries including marching bands, floats, life size tulips, with parade entries each displaying 50 tulips as this parade launches and welcomes springtime in Oak Harbor!
Parade Marshal is no other than Chis Skinner, recognizing and thanking him for his 25 years of emceeing this community tradition of a "rain or shine" parade.
Leading the parade will be our Town Crier – For the third year in a row, our now famous Town Crier, Paul Skinner, kicks off the festivities.
Street Sweepers – We cordially invite all past street sweepers young and old to join in this celebration! Come reminisce and walk in this very special parade.
A Walk of Honor Car Show will be hosted by Oak Harbor Rotary will immediately follow the parade starting on the corner of Midway and Pioneer.
Street Fair - Over 100 arts, crafts and community vendors set up to welcome the community and visitors. A variety of international food vendors as well as your favorite traditions.
Klompen races all day long Saturday and Sunday. Purchase your klompen shoe early at the Chamber!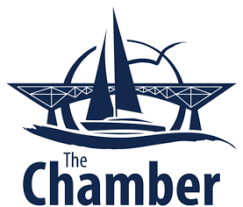 This event is a labor of love from the Chamber, with over 25 sponsors from the community and 100's of volunteers. For more info on how to get involved please visit https://www.oakharborchamber.com/.