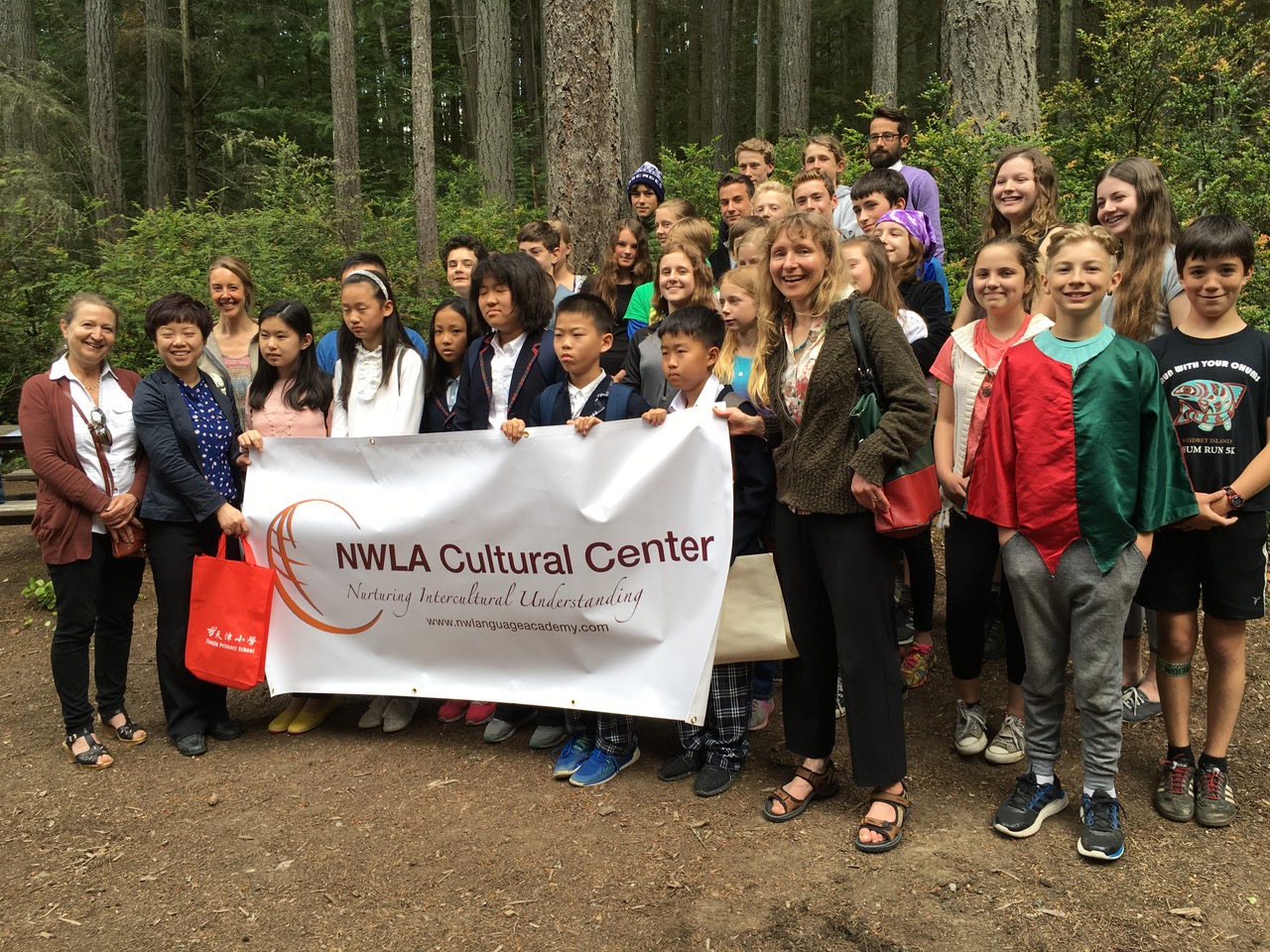 Josette Hendrix founded the Northwest Language Academy (NWLA) in 1996 around a vision she had to provide cross-cultural experiences. She is committed to the concept that the global problems facing us as human beings will only be solved by bringing people together to learn about their different cultures and to create ways for people to talk about issues and share their ideas for resolving problems across cultural divides. To more further encompass the mission of this not-for-profit organization the name was recently updated to "The Northwest Language and Cultural Center" or NWLACC.
Josette has her own personal story of having to learn about different cultures when she was growing up. She was born in Bulgaria, and escaped persecution by fleeing with her family to Yugoslavia and then to Italy. Her life as an American began when she was 14 years old when her family moved to New York. At that time, she did not speak any English. When she looks back on her beginnings, she believes she has arrived where she is (literally and figuratively) through tenacity, understanding and creativity. She says, "I am privileged to be alive and making a contribution that benefits others."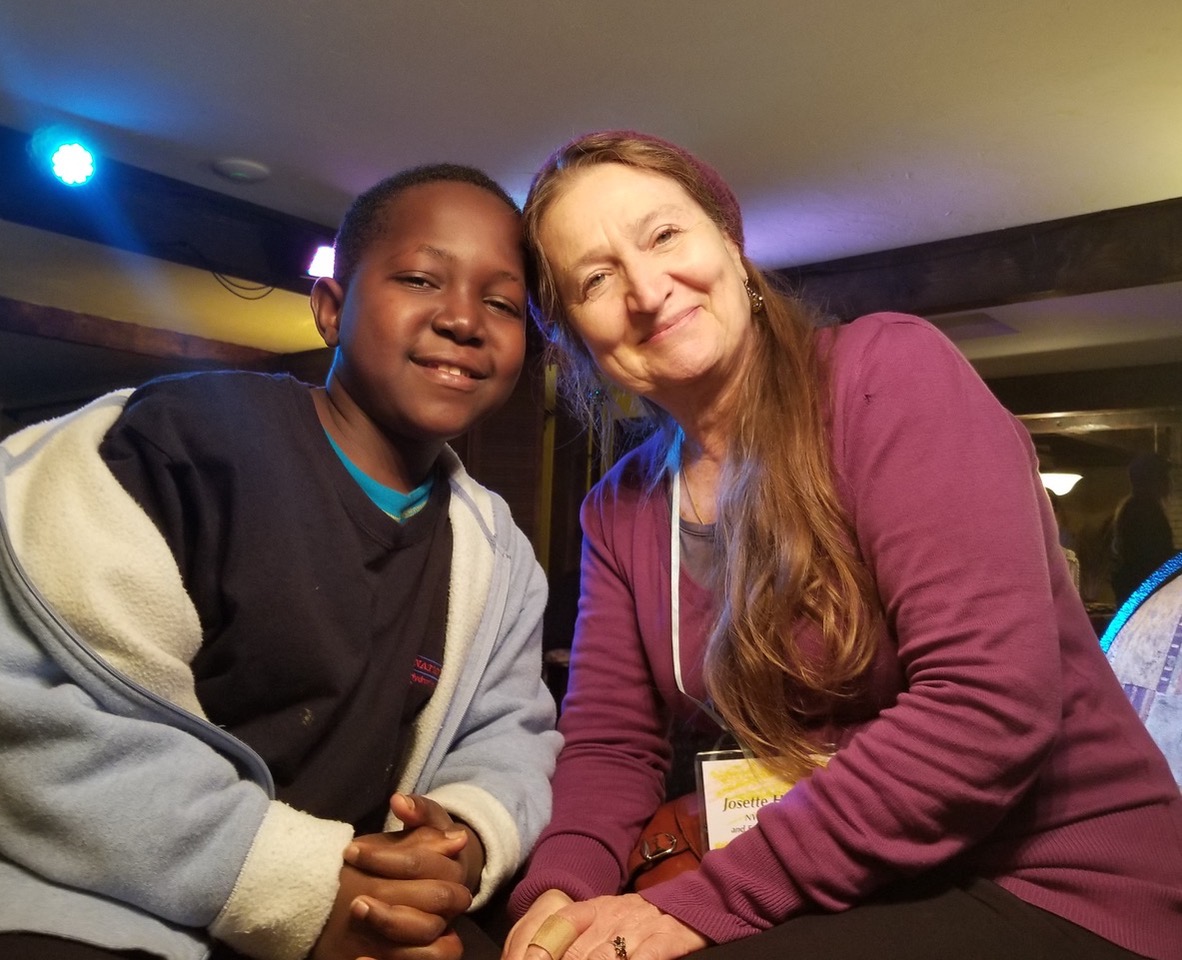 Following her time living in New York, she attended Wesleyan University in Connecticut where she majored in psychology and education. She completed college, married and moved with her husband to Seattle. After having three children, she decided she wanted them to attend a Waldorf School. She learned that not only was that possible on Whidbey Island, but she would also be able to bring her children up in a rural environment, which also meant a lot to her.
She got a teaching job at the Waldorf School on Whidbey Island and also began asking herself what else she could do with her life that would have value. At the time, she already was fluent in four languages: English, French, Italian and German. As she observed what was happening in the world, she saw the huge impact culture plays in everything.
The concept of NWLACC is to develop the capacity to thrive in the multi cultural world of the future.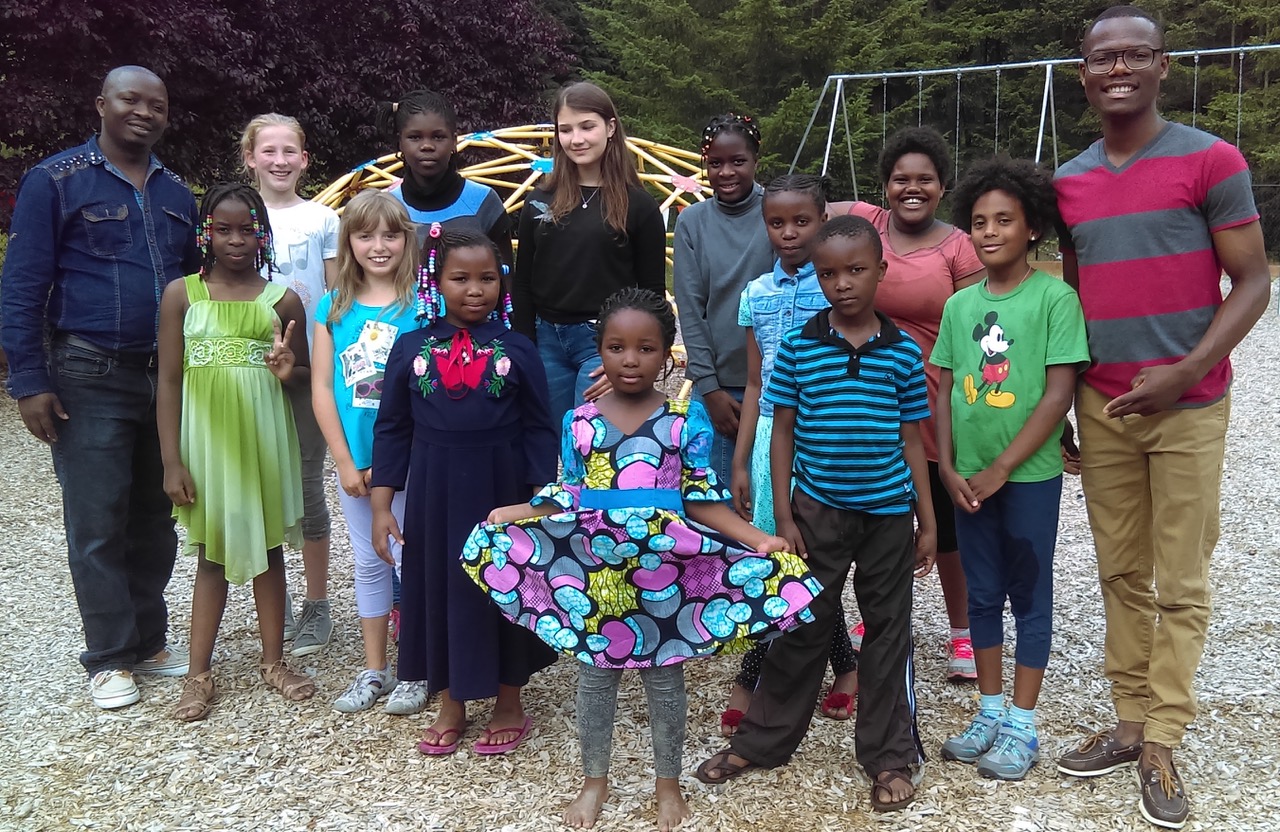 Josette's vision has resulted in thousands of children and adults being introduced to a wide range of other cultures through programs, events, and presentations that bridge differences, and help us develop cultural awareness, respect, and empathy.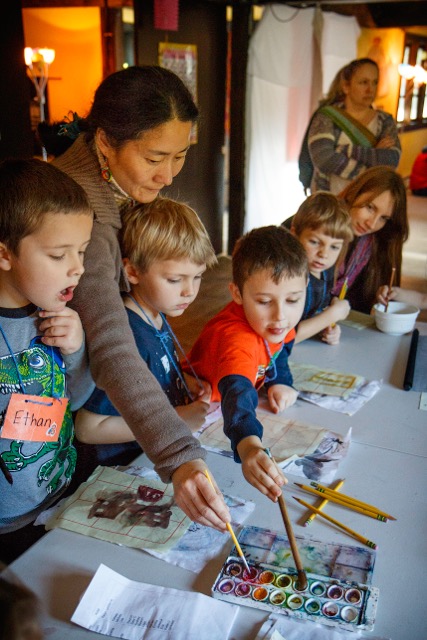 NWLACC has programs that are specifically designed for students, K- 12, as well as educational programs for adults, and for family groups.
At a recent "Japan Day" program at South Whidbey High School on March 5th, 120 students in four classes learned about Japanese culture thanks to NWLACC's Global Cultures Experience Project.
NWLACC has been offering Summer Language Camps for youth since 1996, and will be partnering with the South Whidbey Parks & Rec District this coming July and August to again offer Spanish and French Camps for ages 2 to 99 to our community.
In 2018, a year of major transition for the organization, NWLACC moved its campus from Langley to the China City Building, Suite #104, 1804 Scott Road, Freeland, WA 98249. NWLACC relies on donations and grants as well as its tuition based programs to support this intercultural work.
For more information about the Northwest Language and Cultural Center and to learn more about upcoming programs and activities, as well as volunteer opportunities, visit their website: https://www.nwlacc.org/
---
2019 Spanish Camps
For kids 7 - 13: August 12 - 16
For Parents & Preschoolers: August 19 - 23
For Adults - August 16 - 18
2019 French Camps
For Kids 7 - 13: July 22 - 26
For Adults: July 13 - 14
---