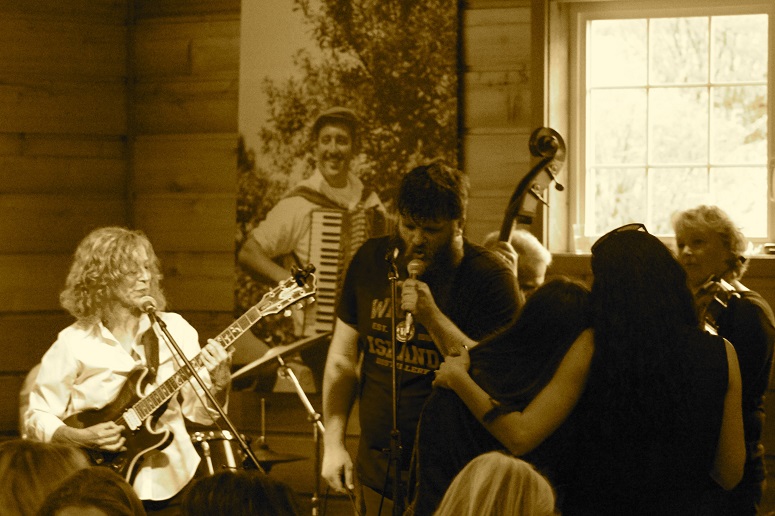 Michelle Molner has created a new musical sound on Whidbey Island, featuring many songs that she composed. Her group, JM and the Recipe, includes singer Jonathan Bower and fiddle player Beverly Heising.
Michelle was born and raised in Washington, but moved to Nashville for 10 years to pursue her interest in music. She comes from a musical family and wrote her first song when she was 11 years old.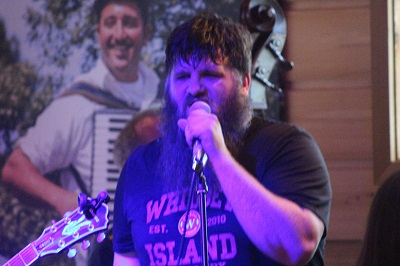 Michelle's friend Annie, who knew her in Nashville, provided the link with the Heisings. Annie had been in a band with Bevwhen they both had lived in San Diego, and was a good friend of Bev and Steve. She brought Michelle to Whidbey for a visit in 2017 and introduced her to the Heisings. Michelle had been living in Seattle, but was looking for a place outside of the urban area that would provide a less stressful life style. The Heisings hired her to work in the Tasting Room.
The Heisings didn't know about Michelle's musical talents until one night when Michelle was enjoying an evening by an outdoor fire with the Heisings and began playing her guitar and singing. Bev and Steve were totally surprised at her talent.
Jonathan Bower, Senior Distiller at Whidbey Island Distillery was a theater major in college but hadn't sung seriously for many years. Bev notes, "When Michelle and Jonathan came to work for us, I had no idea they were such great performers." Bev, who is a professional violinist, thought it would be fun to combine their talents. The idea evolved into a musical group, Michelle Molner and The Recipe, now known as JM and the Recipe.
As they began playing together, Bev observed, "We had so much fun playing and singing." Michelle loved getting back to her musical roots: "When I am performing, my head is in a totally different space and I'm having a great time. I want us all to have a great time."
Michelle says her style is old school, reminiscent of Melissa Etheridge, Cheryl Crow and Fleetwood Mac. She adds, "Life inspires my music, my life and the lives of the world and the people around me."
The first performance of JM and the Recipe on Whidbey was at Bloom's Winery when it was located at Bayview Corner. They were later invited to perform at Ott & Murphy. The group has had gigs at the expanded Bloom's in Freeland, Dancing Fish Vineyards and the newly-renamed Ott and Hunter.
JM and the Recipe will be performing at Ott & Hunter on May 4th.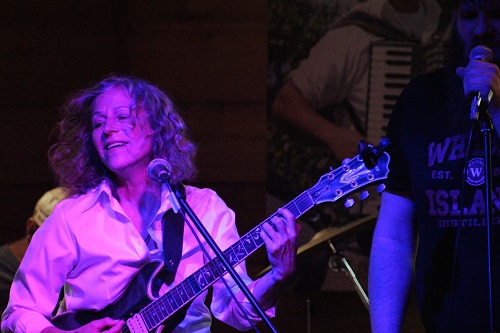 Other performances in the next few months include:
June 8, Taproom
July 20, Double Bluff Brewery
August 14, South Whidbey Parks and Recreation Concert
Visit the website to learn more HERE