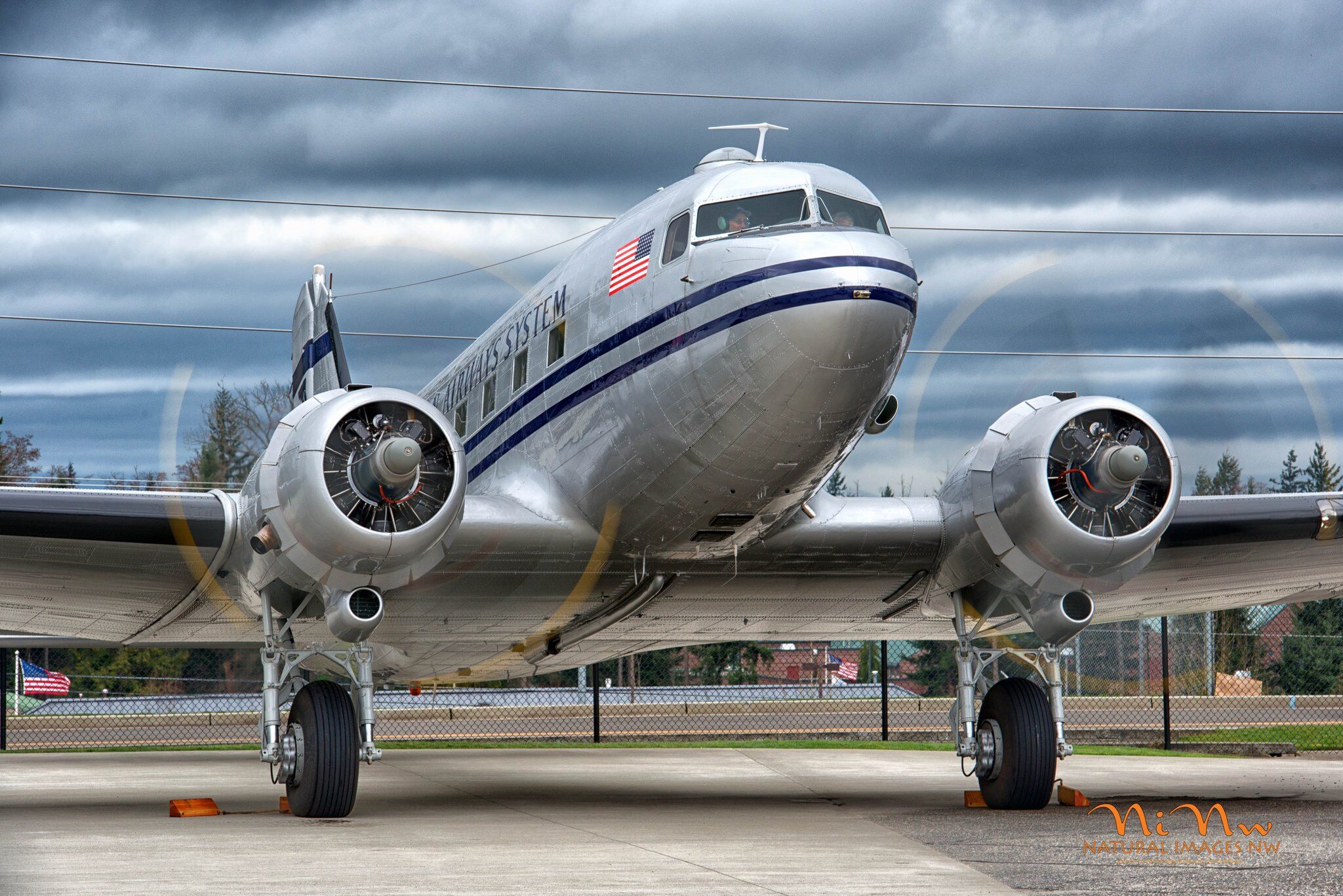 Mukilteo, Washington – May 2, 2019 –
Departing Saturday, May 11 at 3 p.m., Historic Flight Foundation will fly its DC-3 to England, then France to commemorate the 75th anniversary of the invasion of Normandy. HFF Founder John Sessions and fellow HFF pilots Gene Vezzetti and Bill Mnich will lead the mission.
The D-Day Squadron, including eighteen C-47s (the military designation for the DC-3), will fly to Europe over the original "Blue Spruce" route . The Squadron will assemble and train at Waterbury-Oxford Airport in Oxford Connecticut from May 13-18, then fly a special Squadron demonstration around the Statue of Liberty.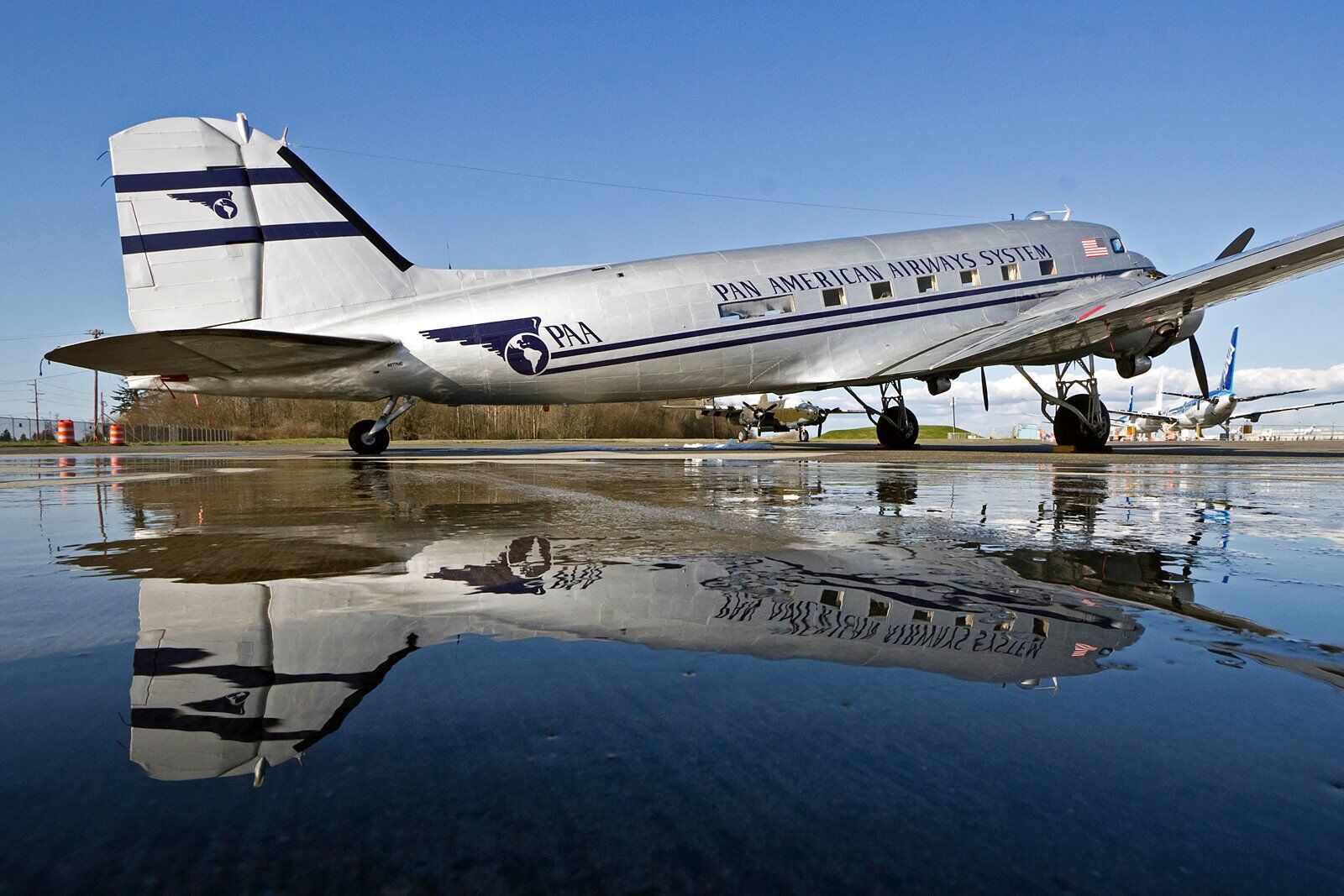 On May 19th, 2019, the C-47s will depart for Goose Bay Airport in Newfoundland, Canada. Other stops include Narsarsuaq Airport in southern Greenland, Reykjavik Airport in Iceland and refueling a final time at Prestwick Airport on the Western coast of Scotland before making the final leg to Duxford Airfield north of London.
Once arriving in Duxford, the D-Day Squadron will join with fifteen European C-47s to participate in multiple events on June 2nd-5th. The combined fleet of historic aircraft will cross the English Channel to Normandy on June 5th, then participate in multiple events at Caen-Carpiquet Airport from June 5th-9th.
For the Channel crossing, HFF will be honored to have on board, David Hamilton, the only surviving pathfinder pilot from D-Day.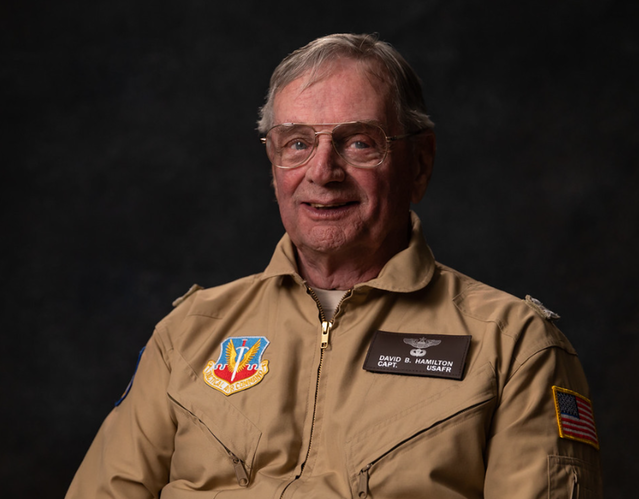 "It's very likely we'll never see an event like this again" declared Moreno Aguiari, Director of the D-Day Squadron. "And it's for a very good reason. There are only a few members of the Greatest Generation still with us, so we wanted to put together the most significant tributes we could to honor their sacrifice and commitment. These tributes will start here and extend all the way across the Atlantic."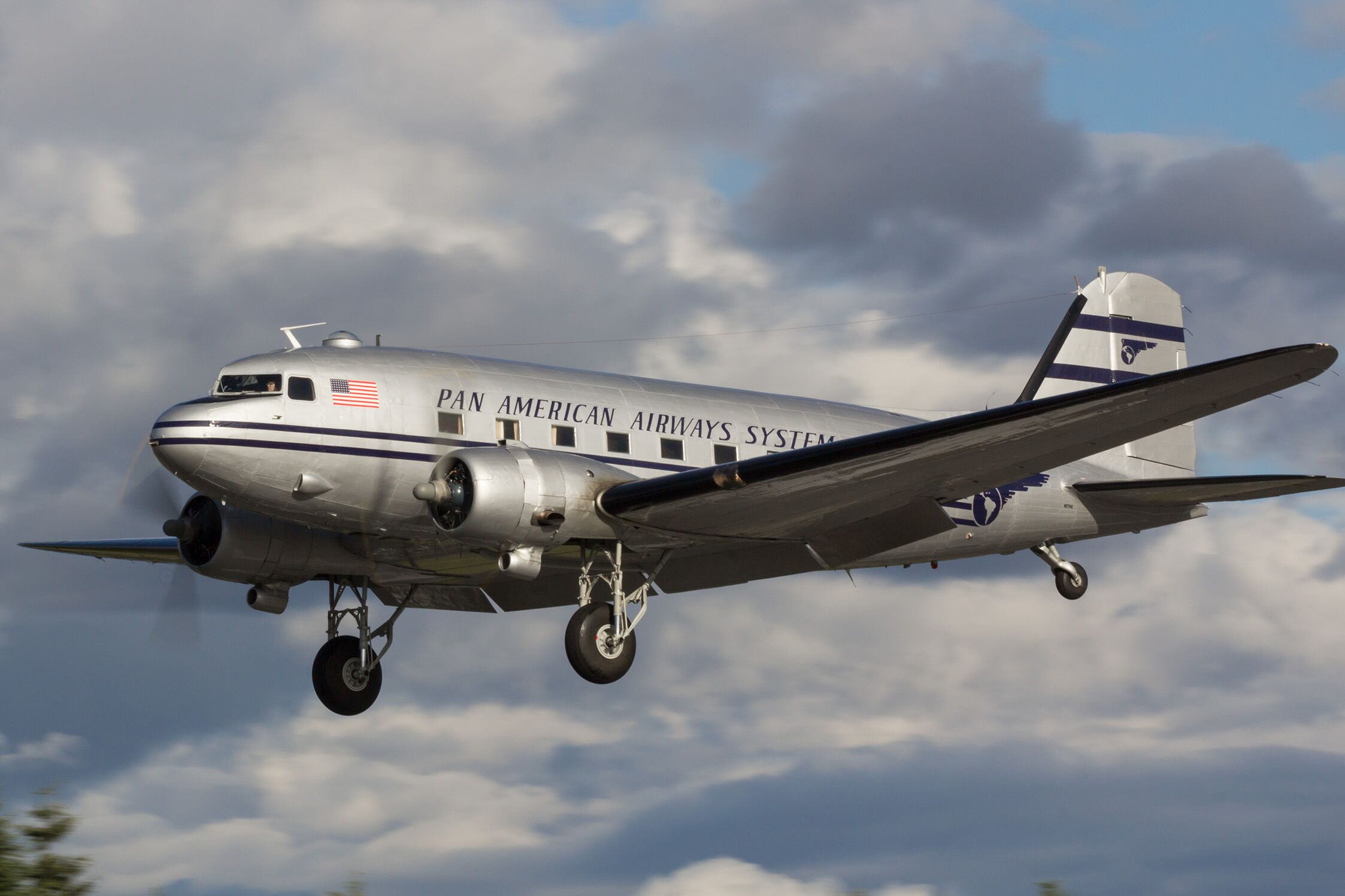 Following the D-Day tributes, HFF will continue its journey to Germany for five stops marking the 70th anniversary of the Berlin Airlift, one of the greatest humanitarian acts of modern times. HFF's DC-3 will not return to Puget Sound until the end of June when it will resume a more typical air show schedule.