I wanted to provide some updates on the two WSDOT road projects happening in your area: the Deception Pass and Canoe Pass bridge painting and the SR 20/Banta Road roundabout projects.

Contractor crews with Eagle Industrial Painting began mobilizing their equipment to two of the parking areas along SR 20 – the one on Pass Island between the two bridges and the one north of Canoe Pass Bridge.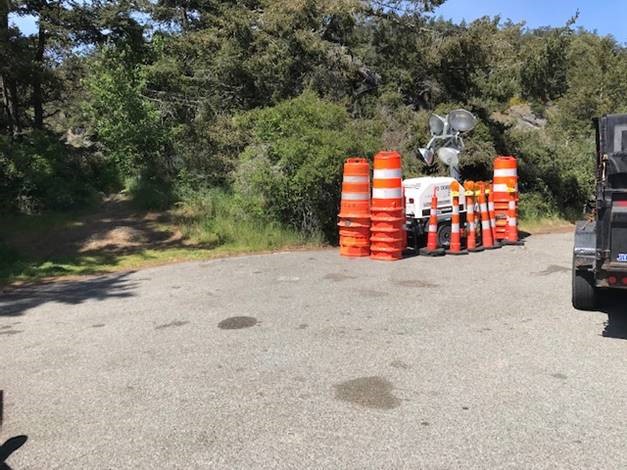 For the next few weeks, crews will continue to drop equipment and materials at these locations then will begin constructing the platforms and paint containment systems underneath Canoe Pass Bridge. I'll be sure to share when the actual painting work begins as soon as I get a date.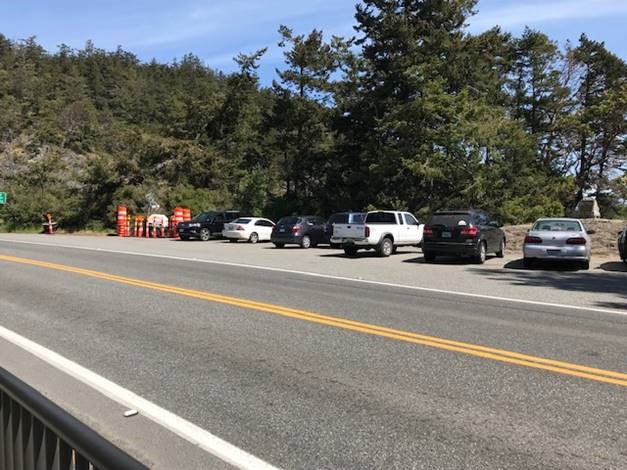 The project office and I met with the contractor, SRV Construction, yesterday and went over the schedule for the upcoming roundabout project. Here is when each phase of the project is tentatively expected to take place:
Wednesday, May 29 – Crews will mobilize equipment, put up electronic messaging signs and set up temporary traffic control
Wednesday, June 5 – Construction on the west half of the roundabout begins. Flaggers will alternate traffic through the work zone around the clock.
Tuesday, June 12 – Construction begins on east half of roundabout. Around-the-clock alternating traffic continues.
Tuesday, June 18 – Final paving and installation of temporary lane markings.
Friday, June 21 – Roadway will fully reopen.
Sunday, July 7 – Crews will lay down permanent lane markings. Intermittent lane closures expected.
Again, this schedule is tentative and subject to change due to weather or other factors. But, it will should you a good idea of when things will be happening. Since traffic will be alternating through the work zone for most of the month of June, we're encouraging drivers to give themselves plenty of extra time to get to their destinations, especially during the peak commutes times.
Ally Barrera
WSDOT Communications
Northwest Region
206.440.4457 (office)