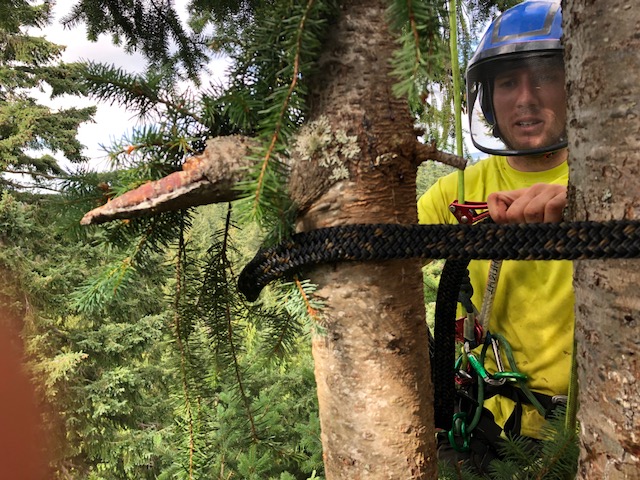 Blake Durr is an International Society of Arboriculture Certified Arborist and Qualified Tree Risk Assessor. In the four years that Blake has been on Whidbey, he has become known for his knowledge about tree care and for his attention to detail and his amazing skills. He notes that his climbing skills and work ethic are superior to most arborists in the industry, and that being born and raised in the Midwest has granted him a relentless work ethic.
After a tour of duty with the United States Air Force, Blake completed a Bachelor of Science Degree in Geography with an emphasis in Bio-geography, as this was the closest option for an ecology education offered at Southern Illinois University.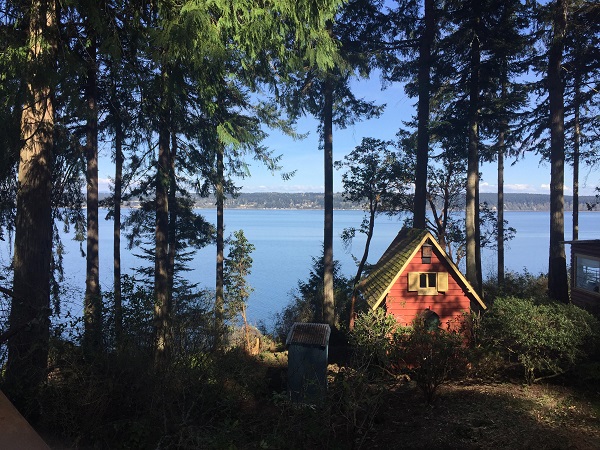 In March 2015, he and his wife and their one year old daughter came out for a visit to the Pacific Northwest and traveled through Whidbey. They were both struck by the beauty of the island and noticed an obvious need for quality tree care.
The family settled on Whidbey later that year, and Blake found a permanent job with Jason Heggenes. They rented a home at the Skyroot Farm, and after a few months purchased a home in Freeland.
In September 2016, Blake started his own business, "I-Arbor." He created a website and promoted the business through Drewslist and lots of word-of-mouth. He says, "I have gotten a lot of business just overhearing people talk about issues with trees on their property. I introduce myself, and soon I have a new job." He has re-named his business, "South Whidbey Tree Service" to provide a more descriptive name for the services he provides.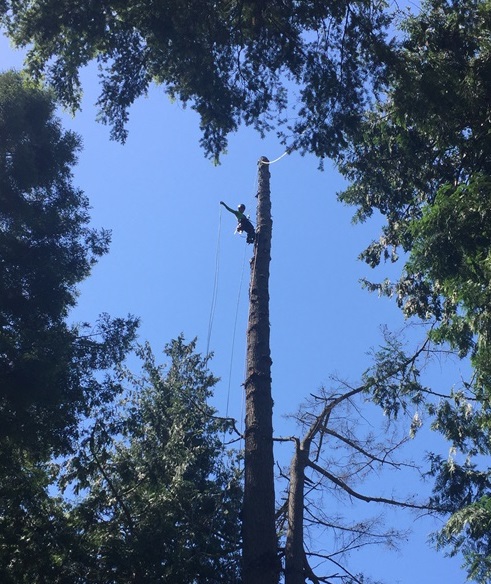 Tree services include:
Low Impact Tree Felling and Removal
Effective and Least Destructive Pruning Procedures
Complete Clean Up
Use of Bio -Degradable Fuel Mix and Bar Oil
Licensed, Bonded, Insured #IARBOL*841OT
He has two employees and can tackle any arborist project. His company specializes in close quarter removal and more detailed pruning, in addition to any other needs the property owner may have to maintain their trees. He notes that despite his business having a continuous stream of customers, he can respond in a reasonable time for new appointments.
The Durr family now lives in Holmes Harbor. His wife is a physical therapist and offers restorative exercises at her business, in addition to traditional PT.
To contact Blake, you can check his website: southwhidbeytreeservice.com, email him at swtreesvc@gmail.com or give him a call/text: 360-914-2338.