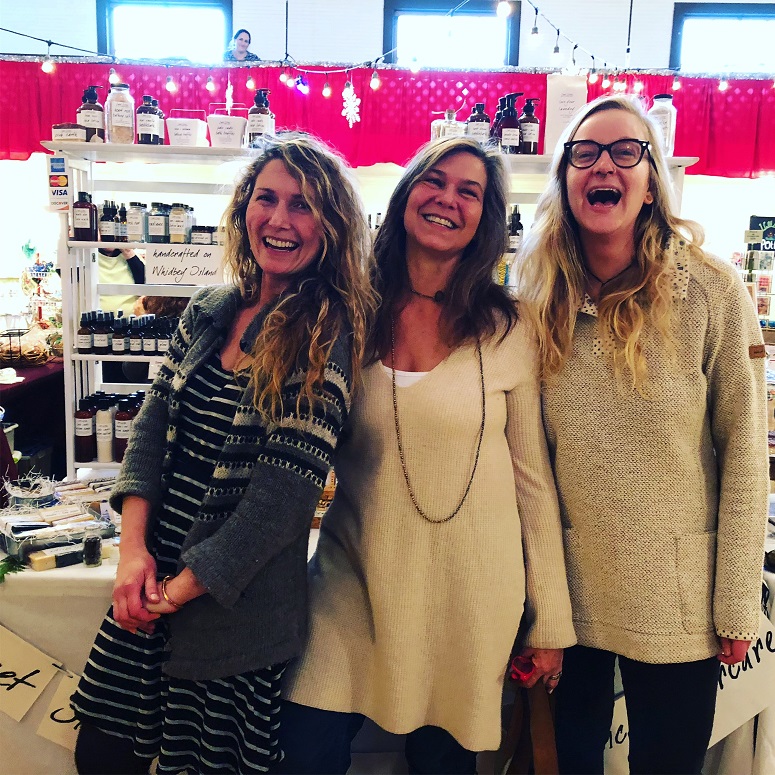 Karen Wilson, founder and artisan at Sweet Sisters Bodycare, says she was interested in herbal products from the time she was four years old, discovering interesting smelling plants in her backyard and brewing concoctions with seeds, roots and flower petals. Her favorite "toys" included her perfume and chemistry sets.
Although she continued creating herbal products for family and friends, it would be many years before she would return full-time to her love of creating sweet smelling potions made of ingredients from nature. During those years she got a Masters Degree in developmental psychology and a teaching credential, moved to Whidbey Island, and worked as a teacher at the Waldorf School before meeting her partner, Wade, having three children, and becoming a full-time homeschooling mom.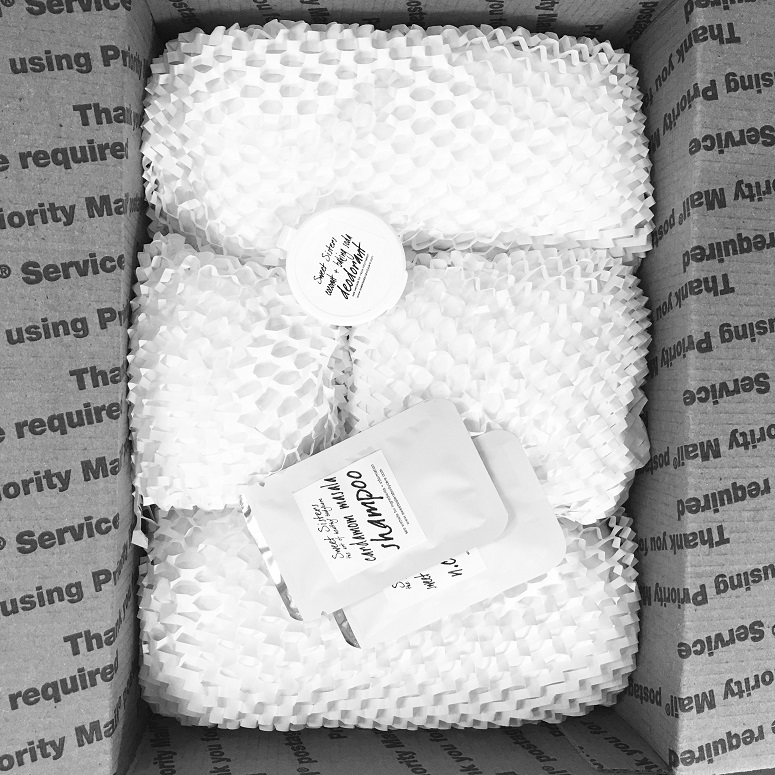 A few years ago, Karen's daughters, Rohanna and Terra, who were 10 and 7 respectively at the time, and had been riding at Harmony Hills Stables, wanted horses of their own. Karen and Wade agreed they would match whatever money the girls earned, and so Sweet Sisters was born! The girls started selling bookmarks, catnip felted toys and simple creams and cold-processed soaps, made with their mom, from a card table under a small umbrella at the Bayview Farmers Market. Within three years, the girls had saved enough money to cover half the price of their horses, including board and lessons! Along the way, Karen rediscovered her passion for aromatherapy and the joy of creating functional art in the form of beautifully textured and scented face, hair and bath products.
Today, some 50 Sweet Sisters products can be found in hair and facial salons, B & Bs and specialty boutiques, and at the Bayview Market during their season. The newest retailers include The Inn at Langley, Shiva Rose in Los Angeles and Tysa in Nevada City and Malibu, California.
Karen says her best sellers are hair and skin care products, including organic jojoba-based shampoos and conditioners, luscious face creams, and plant-sourced antioxidant serums, as well as artisan perfumes, aromatherapeutic body oils, and detox skin and bath products. "I love creating products that feel wonderful, smell amazing and work to give your skin and hair the nourishment it deserves," says Karen, who definitely feels that her love and passion can be felt in the products she creates. Karen adds, "Self-care is what I'm promoting with my products; I want my products to encourage this and make the ritual joyful and beautiful. My customers definitely feel like friends: I'm lucky be surrounded by such wonderful people."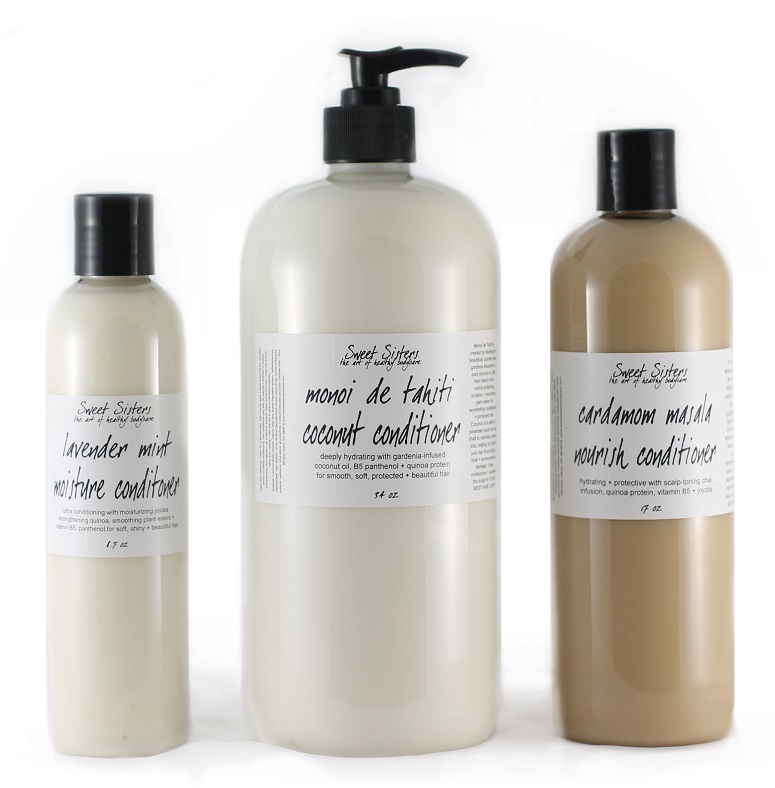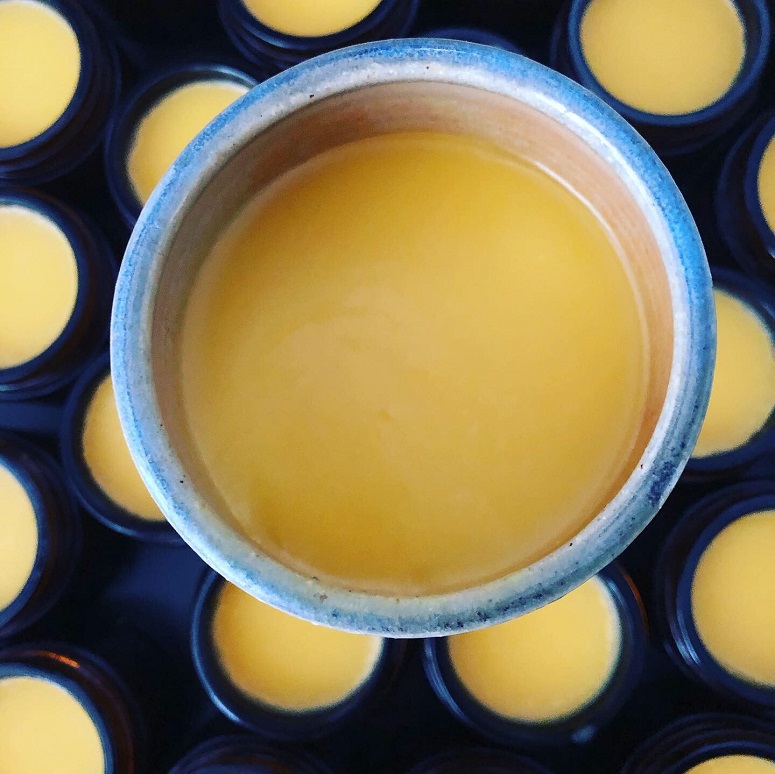 In addition to the "sweet sisters," the family includes Terra's twin brother, Leif, and Karen's partner of 24 years, Wade Wilcox of Earth Rhythms Landscaping, Inc.
The Sweet Sisters website includes ingredients and instructions for every product sold. Karen is also available to consult about her products via email (support@sweetsistersbodycare.com) and you can see photos of products in the making as well as hear about upcoming events and specials on the Sweet Sisters FaceBook page: https://www.facebook.com/sweetsistersbodycare/ as well as wonderful photographs on Instagram @karensweetsisters.
You can also find them at the Bayview Farmers Market outdoors April through September, and indoors November and December, Saturdays 10:00 a.m. – 2:00 p.m. Local customers may order products online to pick up from the market or from a 24/7 customer pickup box in Freeland! Ordering, information about the pickup service and all of the Sweet Sisters products can be found online at: http://www.sweetsistersbodycare.com.