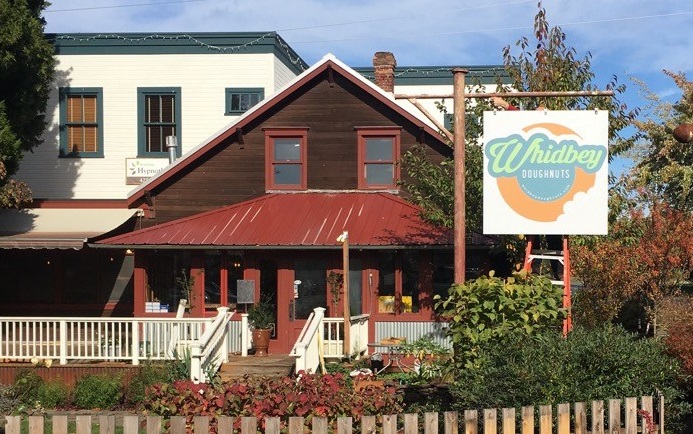 Whidbey Doughnuts opened at The Bayview Corner Cash Store over a year ago, and word quickly got around that this was the only place on South Whidbey to purchase home-made (and delicious) doughnuts. Whidbey Doughnuts has continued to expand its doughnut sales and has greatly expanded its breakfast, lunch and dinner service.
New doughnut options include: Vegan, gluten-free, lemon old-fashioned, buttermilk bars, bread pudding and donut holes.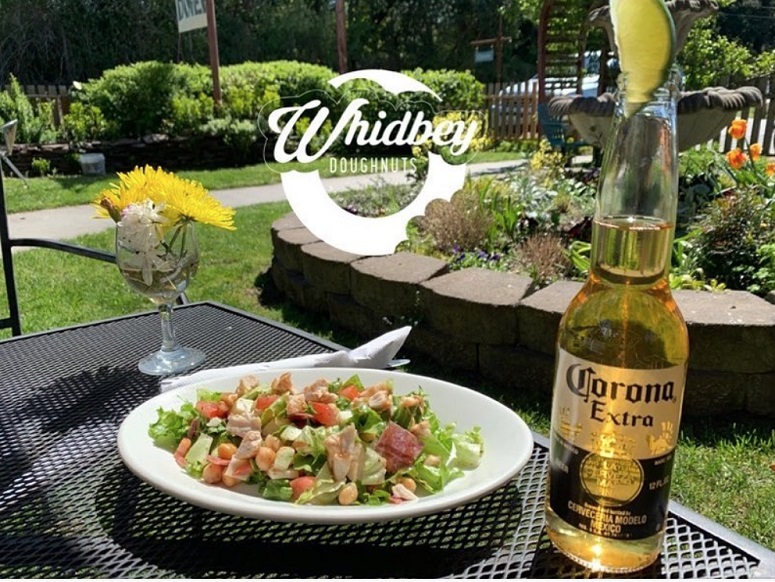 Lunch and dinner options now include: chop salad, Caesar salad, boneless "double dredged" fried chicken (sandwich or meal), chicken and waffles, fish and chips, flank steak, char-grilled burgers and onion rings.
Whidbey Doughnuts has "Glonuts," candles made out of used doughnut shortening. It's responsible, sustainable emergency lighting and a special gift.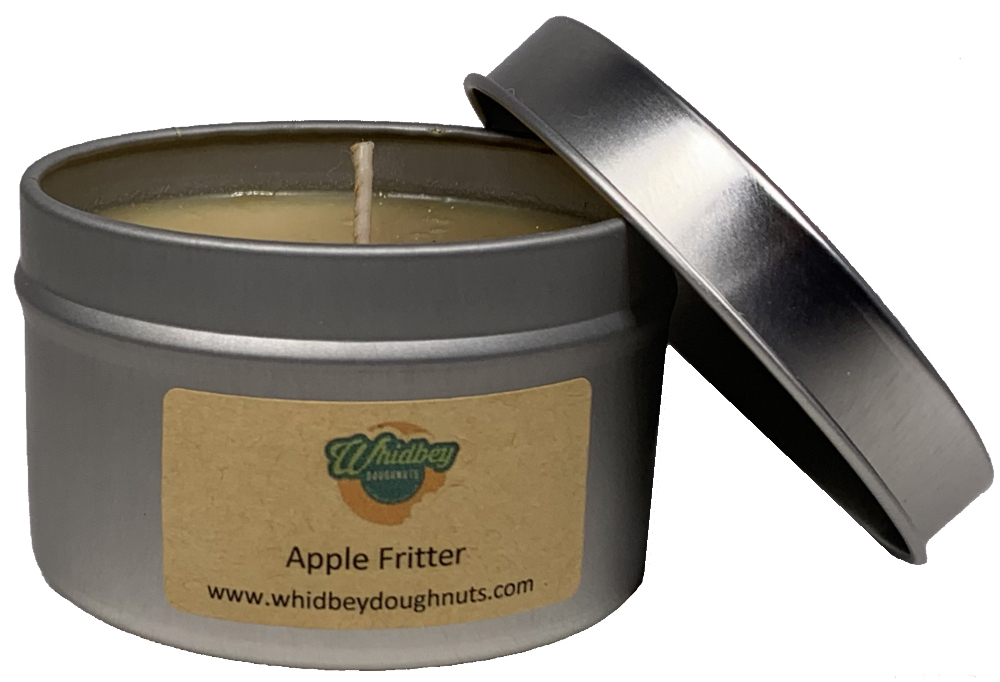 Whidbey Doughnuts is a family-run operation. The co-owners include Scott Parks and his partner, Sean McArthur. Scott manages the day-to-day operations of the doughnut creations and the restaurant.
Scott and Sean have been together for over 25 years and during that time both of them have built impressive resumes in the restaurant business. After living on the East Coast for several years, they moved back to Whidbey to be closer to Sean's parents and to open a business on the South end of the island. They looked at several types of restaurant possibilities, and found themselves asking, "Where are we going to get our doughnuts now that we're back on Whidbey?"
They currently have over a dozen full and part-time employees, including two full-time and three part-time doughnut makers.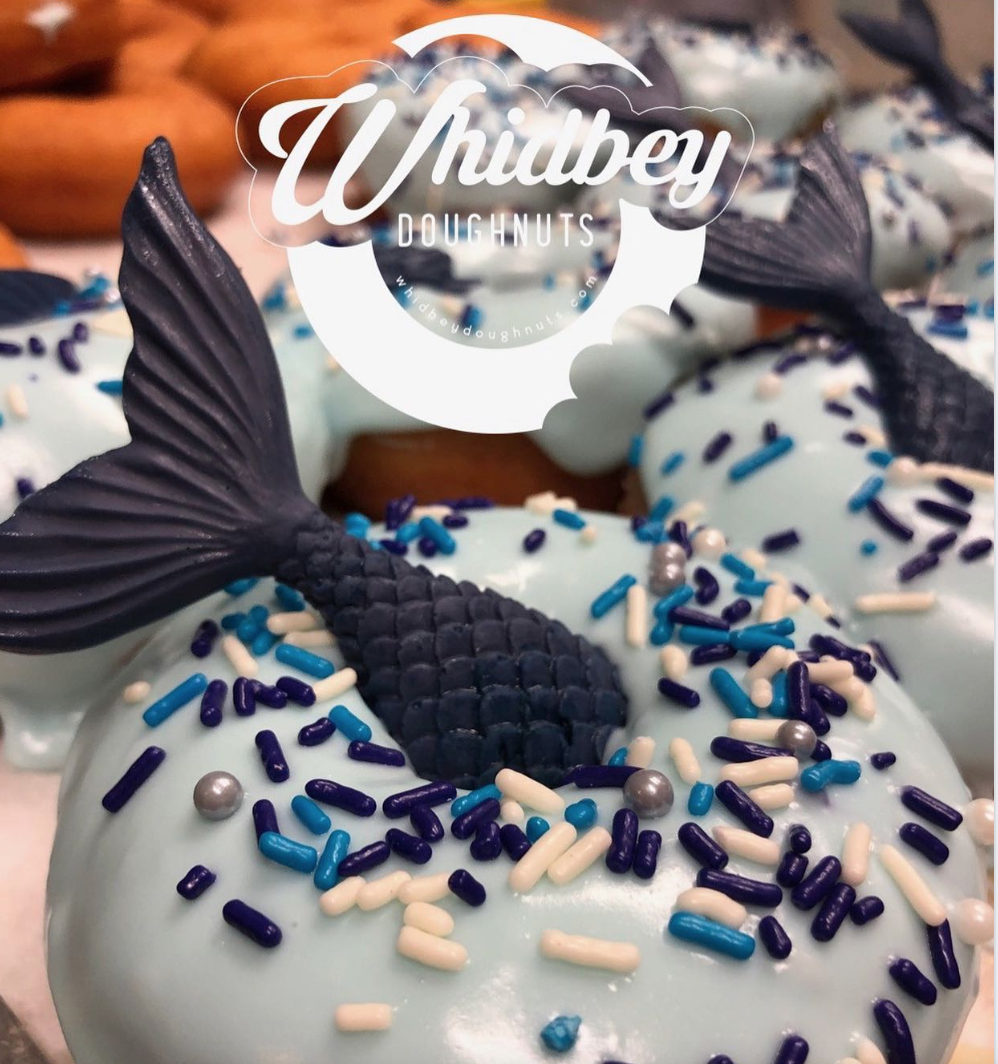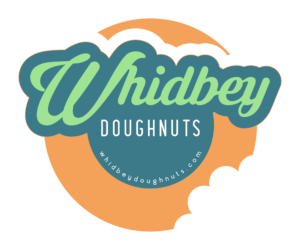 Whidbey Doughnuts delivers to several Whidbey locations including: Clinton Food Mart, Clinton 76 gas station and convenience store, Naomi's Exxon Mobil in Clinton, The Goose Community Grocer in Langley, Crabby Coffee/Wifire Café in Freeland, Short Stop Chevron in Freeland, Red Apple Clinton, Red Apple Coupeville and Coupeville Country Store (Exxon Mobi).
In the fall and winter, Whidbey Doughnuts will be putting more focus on their dinner hours, expanding their menu and hours of operation and adding late evening entertainment.
One of their newest options is on-line ordering. Visit their website to see how to order and to check the "on-line only" specials: https://whidbeydoughnuts.com/ Also check out Instagram: https://www.instagram.com/whidbeydoughnuts/ and Facebook: https://business.facebook.com/whidbeydoughnuts/
Whidbey Doughnuts at 5603 Bayview Road in Bayview Corner, Langley is open 6:00 a.m. to 8 p.m., Thursday, Friday and Saturday, and 6:00 a.m. to 3:00 p.m., Sunday through Wednesday. Call ahead to place your doughnut order: 360-321-HOLE (4653).