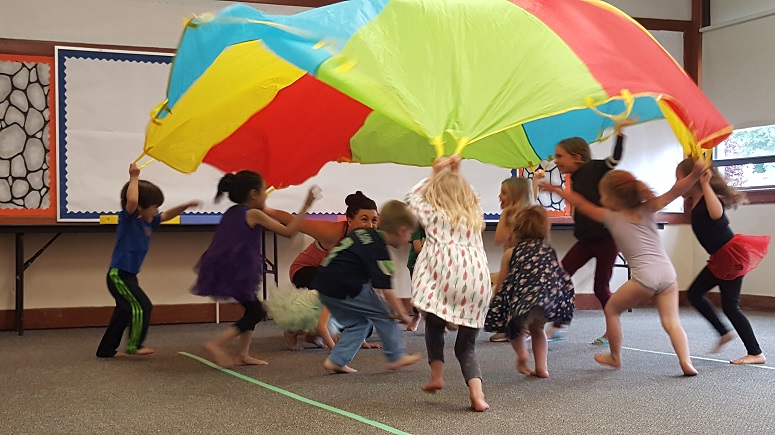 Less than a year after settling on Whidbey Island, Alisha Walsh is pleased to have her Meaningful Movement and Yoga studio in a new location at Soundview Center, 432 Third Street in Langley.
Alisha feels privileged to fulfill her vision: "To create a program that has a meaningful and lasting impact on the lives of its students by providing space where they can express themselves freely, feel the support of their community and embrace every aspect of their uniqueness!" She initially offered classes at Freeland Hall, but the Soundview Center provides a much better environment for her classes.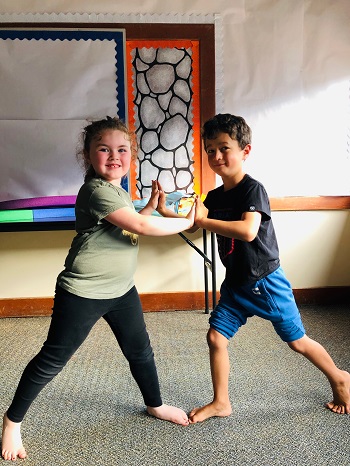 The fall season runs from September 23 – December 11th. She offers a broad range of classes for children and adults.
Current classes for children include:
Creative dance for children 1-1/2 to 3 with their parents ("Me and Mine");
Creative dance and yoga for preschool ages 3 to 6;
Creative dance and yoga for elementary age children, ages 6 to 12.
Adult classes for men and women include:
Jazz dance
Slo-flo yoga
Community yoga (donation-based; finding stillness mentally and physically)
Alisha grew up in Spokane and was drawn to dance when she was just eight years old. After many years of training, she became a teacher and worked at the Dance Center of Spokane for 8 years. She has a degree in Communications from Eastern Washington with a minor in Business Administration. She trained with the Royal Academy of Dance, and learned yoga from the Open Up Yoga studio in Seattle. She also studied at the Creative Dance Center in Seattle.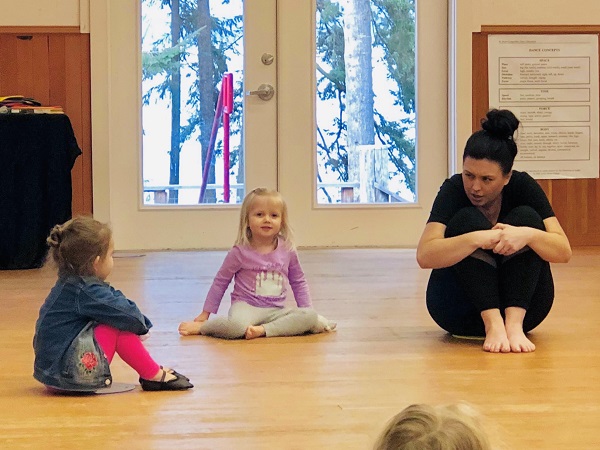 Alisha has been with her husband, Nathan, for 10 years. They moved to Seattle in 2013 because they both wanted to live in a more creative environment. After living in the city for several years, they decided they wanted to find a slower pace of life. At first, they planned to move to Orcas Island, but decided it was too small and isolated. A trip to Whidbey led them to want to be a part of this community. They found a house on five acres in Clinton and made the move to the island in August of last year.
Ten years ago Alisha decided she wanted her own business, one that fulfills her desire to encourage creative activity in dancers, including the children. This new studio on Whidbey fulfills her dream.
Alisha invites people to come by the Meaningful Movement and Yoga studio in Langley and learn more information about the current schedule and to meet Alisha. Current studio hours are: Monday, 4 p.m. – 8/ p.m. and Wednesday 3 p.m. – 7 p.m.

More information is available on the website: http://www.meaningfulmovement.biz/ and if you have any questions, contact by email: info@meaningfulmovement.biz or phone at 360-322-4284.