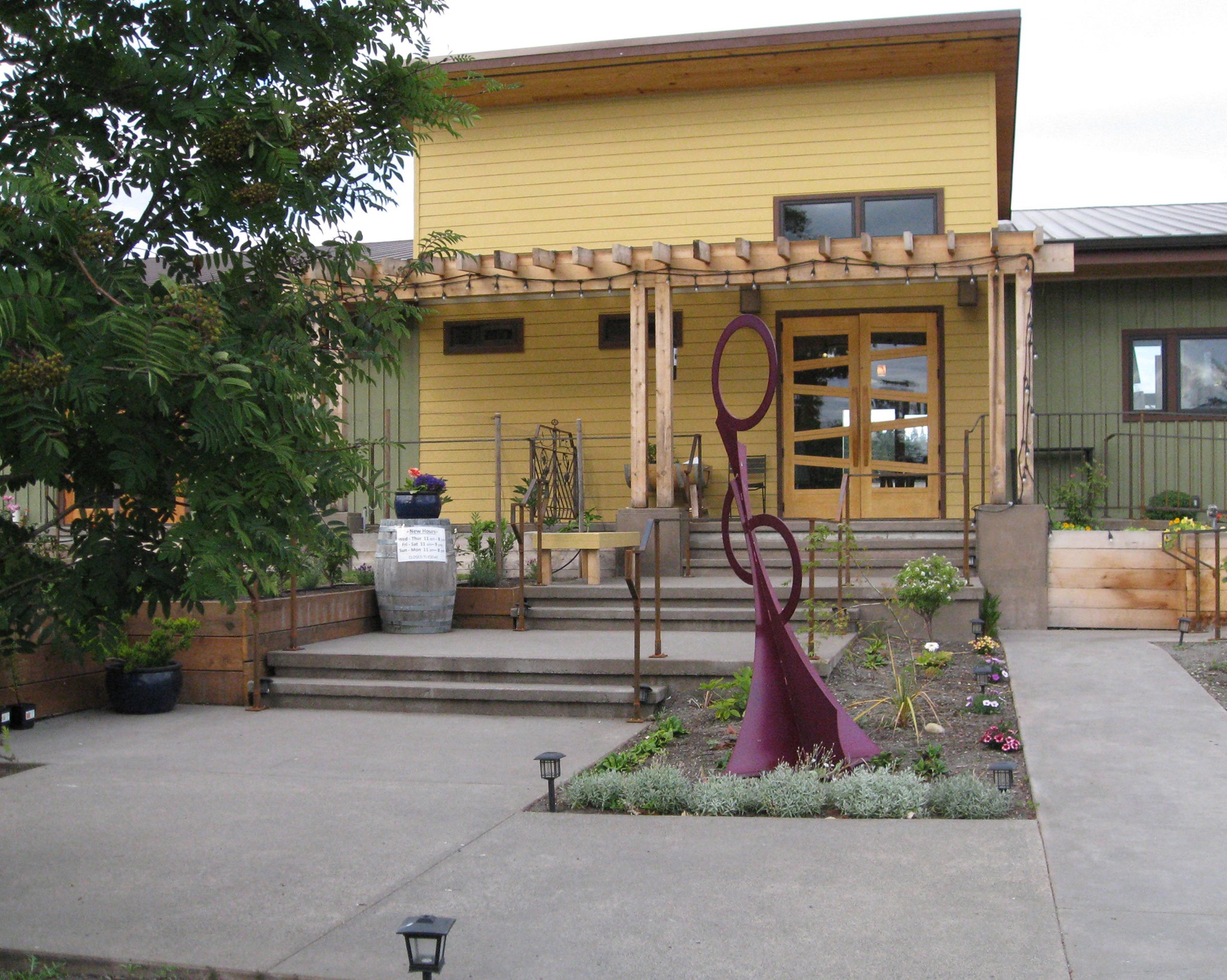 Blooms Winery is continuing to offer its award-winning wines and entertainment in its new 5,000+ sq. foot building at 5511 S Freeland Ave, in Freeland, which opened as Blooms Winery & 5511 Bistro on September 28, 2018. This new space includes the winery, a wine tasting area, a bistro serving high quality local food, and space for their son's sign business (Jacob Bloom owns Sound Business Center).
A while ago Ken and Virginia realized, "We needed more space." They heard from their customers that people wanted to eat when they came to hear music and enjoy their award- winning wines. Virginia had gotten some ideas from her brother, who is a commercial contractor in the Bay Area. The new Blooms evolved from asking several questions beginning with, "Wouldn't it be nice if……."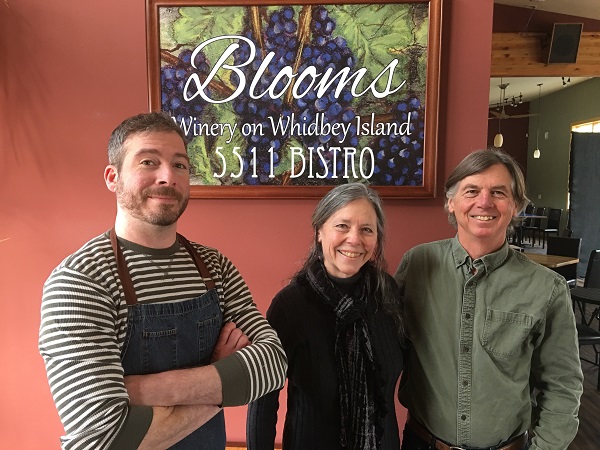 The end result of all of the ideas from customers, family and friends is a great place to eat, hear music, view local art and drink excellent wine. Their chef is Wayne Carter who was the chef at the Holmes Harbor Rod & Gun Club. The cuisine is fresh, local and wholesome. There are lots of interesting salads, tacos, gyros, Penn Cove mussels, Three Sisters Beef and lamb burgers, and regular chef specials.
Virginia and Ken Bloom moved to Whidbey Island from the Bay Area in 1975 after visiting friends who lived on the island. They were drawn to its rural feeling and natural beauty.
In 1996, their lives began a new track when they helped Ken's brother get started growing Cabernet Sauvignon grapes in California. In 1998, they had the first harvest and brought back a ton of grapes. Their wine making started as a hobby. Virginia says, "We plucked off the stems and crushed them by hand," and the first bottles of wine from the Bloom Vineyards emerged.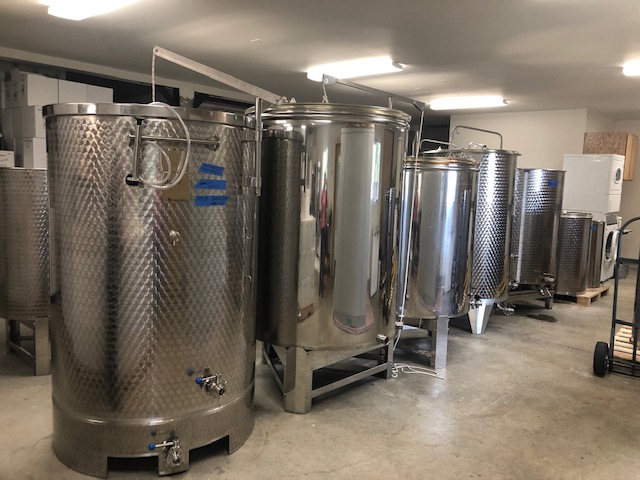 They were licensed as a commercial winery in 2003, added more varieties, and did a major tour of the wineries in the Columbia, Yakima and Walla Walla valleys. They looked at, and tasted, many grapes and talked with the growers and vintners in the area, finally selecting a vineyard in the Rattlesnake Hills.
The next step in their process was the creation of the Tasting Room at Bayview Corner in 2009, "Taste 4 Wine", which included three wineries in addition to their own wines.
Virginia and Ken have become full time vintners and one or both of them are at Blooms Winery & 5511 Bistro most days. They are happy producing and selling about 1,200 cases of wine a year. Their wines are distributed primarily on Whidbey at grocery stores and restaurants. Their Tasting Room is a well-recognized community meeting place.
A special release for their anniversary is the 2018 Whidbey Blend. It is a blend of Madeline Angevine, Sylvaner and Siegerrrebe – all grown on Whidbey in the old Greenbank Cellars vineyard.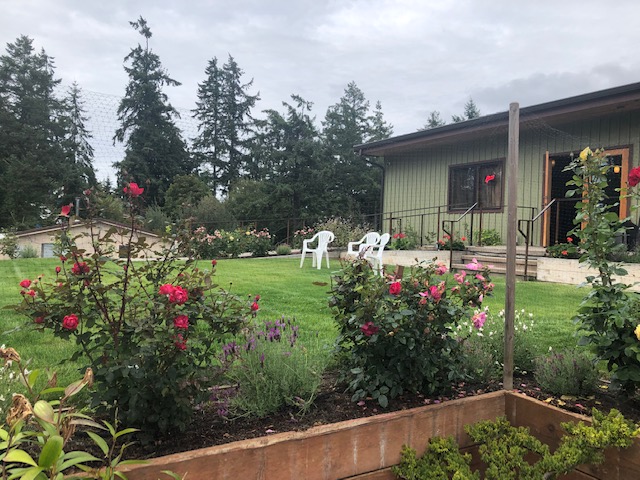 Lunch, dinners and small plates are served from 11:00 a.m. to 8:00 p.m., Monday, Thursday, Saturday and Sunday. They are open from 11:00 a.m. till 9:00 p.m. on Friday. There are musical performances on Friday from 6:00 to 8:00 p.m. and on Sunday from 4:00 p.m. to 6:00 p.m. Blooms Winery & 5511 Bistro is closed on Tuesday and Wednesday from October to May (winter hours).
To check out the latest news on their wines or the entertainment offered at Blooms Winery & 5511 Bistro, visit their website: http://www.bloomswinery.com/ or their Facebook page. Call for reservations or more information: 360-321-0515.