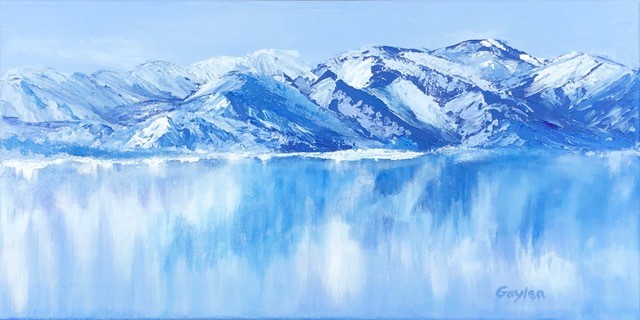 Cascade Blues, Acrylic by Gaylen Whiteman
For the month of December, Artworks Gallery presents a Group Show featuring all 15 of our Whidbey Island Artists. Many of our artists are applying new techniques to their original creations, instilling their art with cutting edge vibrancy! For the month of December, in addition to their established art, gallery artists will fill Artworks with their unique Whidbey Island art created for holiday gift giving and decorating. Holiday art includes mugs, jugs and coasters, platters and bowls, trivets and cutting boards, holiday ornaments in many styles, holiday cards and small gifts, garden art, jewelry, fiber art, painting and prints.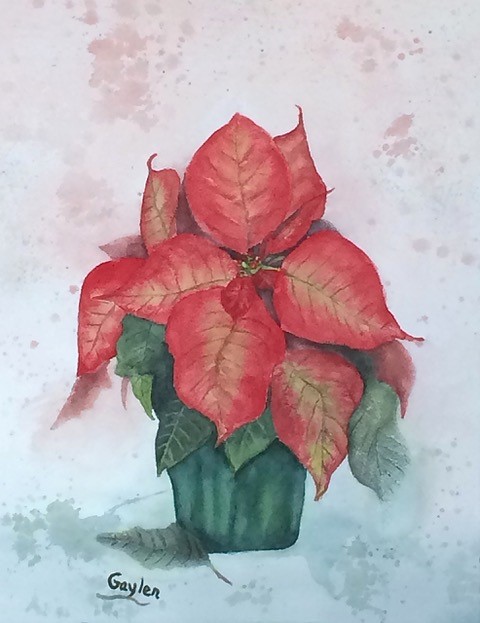 La Flor Del Nochebuena, Watercolor by Gaylen whiteman
Please join our very talented Artworks' artists for light treats and beverages at our Second Saturday Reception, December 14th, 2:00 to 5:00. p.m.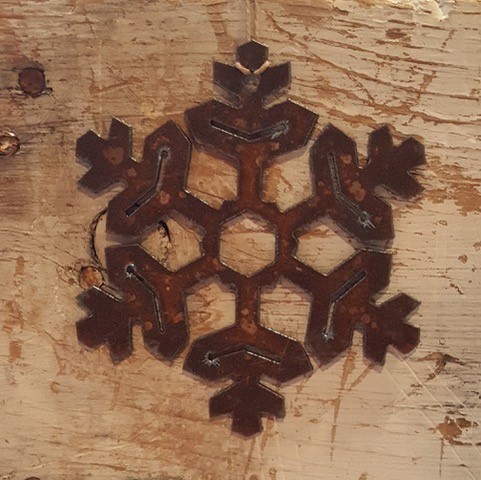 Metal Ornament by Jandellyn Ward
Artworks Gallery - showcasing a selection of wall art for your home or office, usable pottery and wood art to grace your kitchen, glass art, jewelry and wearable fiber art.
We look forward to seeing you at Artworks Gallery at Greenbank Farm.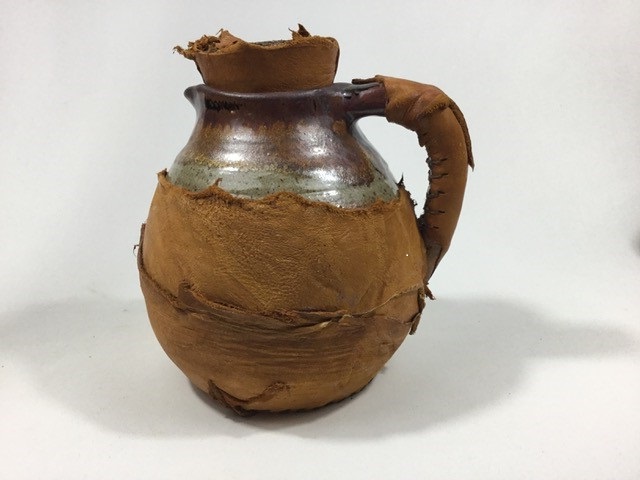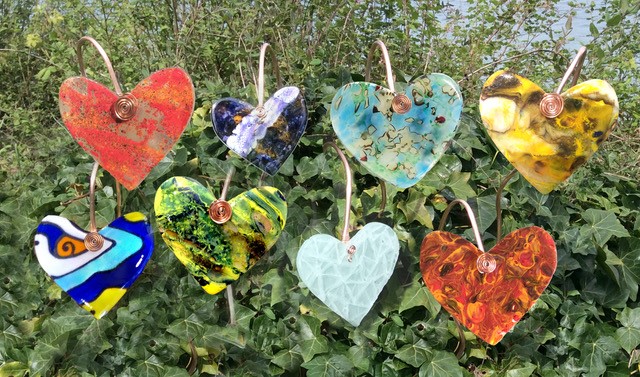 Leather Wrapped Jug by Marcia Muchnick
Glass Garden Hearts by Morgan Bell (above)

For more information, visit the web site www.artworkswhidbey.com or call (360) 222-3010.
Open 11-4 Mon-Wed-Thu-Fri, 11-5 Sat. & Sun. Closed Tuesdays. Closed Christmas Day.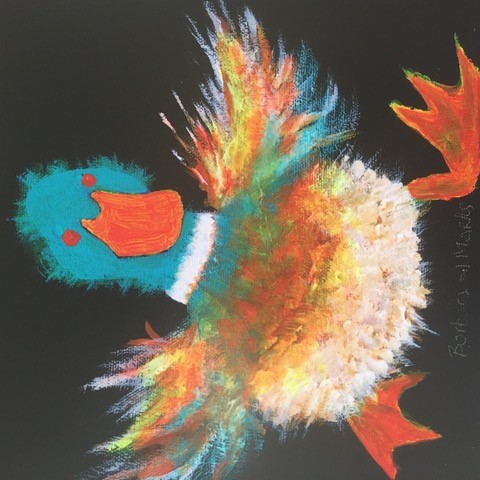 Mark's Duck by Barbara Marks
Artworks Gallery
18341 SR 525, Greenbank
(360) 222-3010