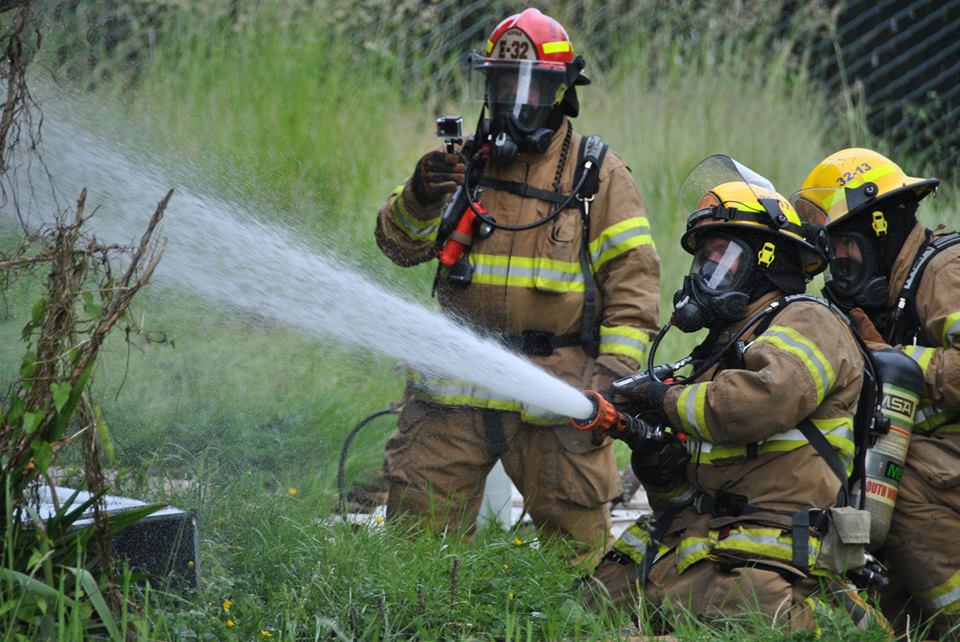 Increasing Call Volumes, Loss of Volunteers, Aging Apparatus Are Driving Discussions
Langley, WA – The Board of Fire Commissioners for South Whidbey Fire/EMS met to discuss the 2020 Budget for the agency. Topping the list of discussion items were challenges to service, increasing costs due to inflation, and replacing aging apparatus.
The fire district continues to see call volumes increase an average of 10 percent a year. Historically, South Whidbey Fire/EMS has relied on volunteer responders to handle these calls. The fire district lost 30 percent of its emergency responders since the last recession. The number has held steady since that time, but volunteers are difficult to retain due to high call volumes and the cost of living on the island. Often, the agency relies on mutual aid from neighboring fire districts, which takes longer to reach people in an emergency.
More incident calls mean added costs, and inflation has impacted the fire district's budget. The fire district is limited to a one percent revenue increase per year. However, inflation for the area has averaged almost three percent for the past five years. This translates to cost increases ranging from 2.5-17 percent in most budget areas.
Aging apparatus also is an issue facing the fire district. The insurance rating for the fire district's response area was downgraded last year as a result of staffing and apparatus deficiencies. This rating is linked to how much home and business owners pay in insurance premiums.
"We take excellent care of our fire engines to extend their usable lives," said Fire Chief H.L. "Rusty" Palmer. "However, it's time to replace some that are hurting our community insurance rating."
At the budget meeting, Chief Palmer presented the idea of asking community members to consider a fire levy lid lift sometime in 2020. He recommended a 30-cent lid lift to fund up to eight full-time emergency personnel and replace aging apparatus.
The positions would be cross-trained as firefighters and emergency medical technicians to provide a higher level of service. Due to its aging population, 80 percent of the calls received by South Whidbey Fire/EMS are for emergency medical service. A portion of the revenue from the lid lift also would purchase replacement apparatus with cash as opposed to financing these purchases, which costs taxpayers more.
The fire district will host a series of meetings to take public input on the idea sometime in the spring. The lid lift would cost the owner of a $400,000 home approximately $10 per month. If approved, the fire levy rate would change from 65 cents to 95 cents per $1,000 of assessed property value. By way of comparison, the fire district's levy rate was $1.00 in 1990.
"We've held this off as long as possible," said Chief Palmer. "Higher call volumes, increasing costs, and aging apparatus that needs replacing – this is where we are. We need to ask our community for help, and that irony is not lost on me."

South Whidbey Fire/EMS provides emergency services to 15,600 people over 66 square miles. The fire district has some full-time and part-time personnel, but relies primarily on volunteers to respond to an average of 2,700 calls a year.