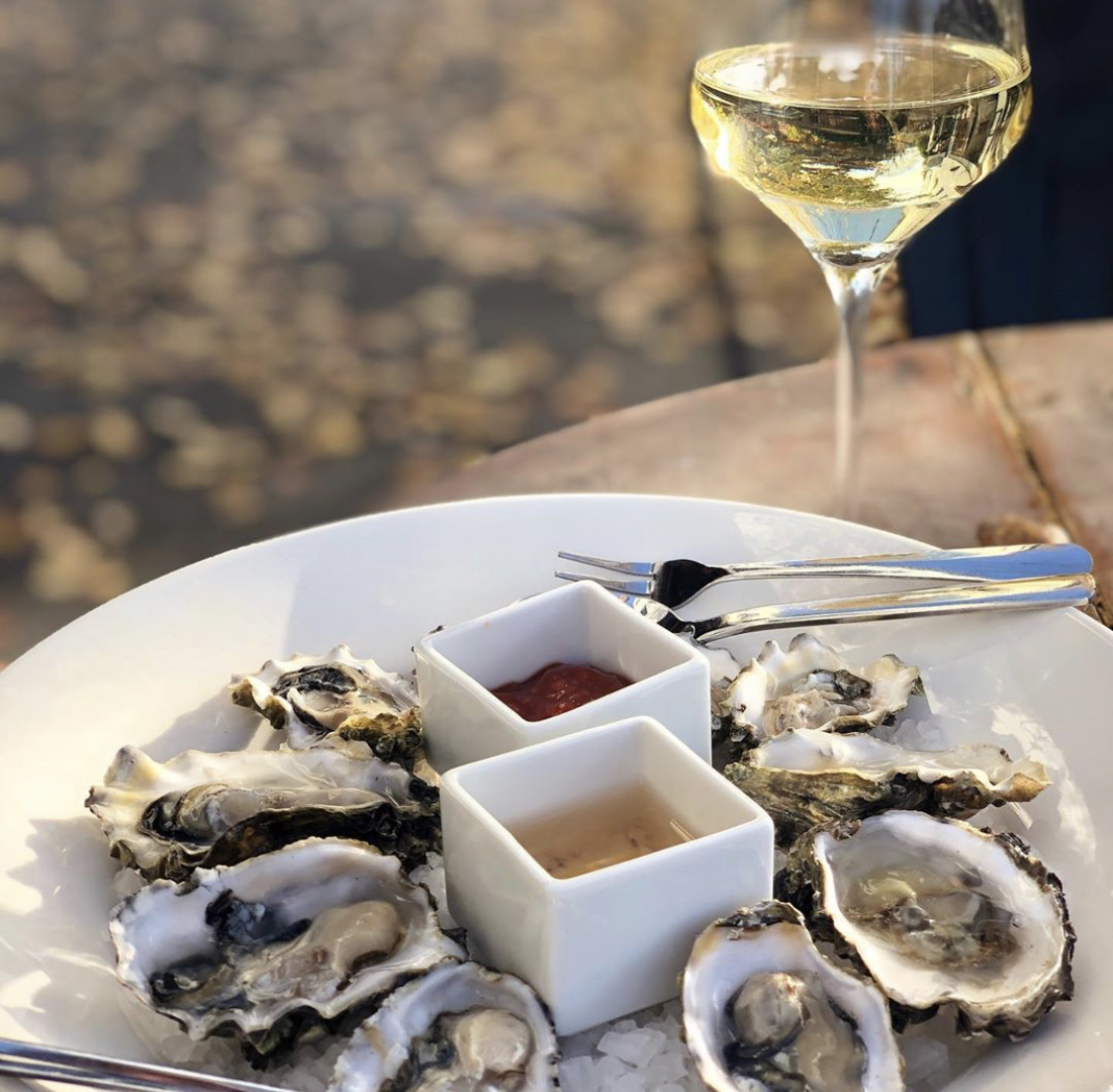 Josh and Jen Peters are originally from Texas, but they had lots of friends in the Pacific Northwest, particularly on Whidbey Island. They were married in Coupeville 10 years ago, and kept Whidbey Island on their itinerary for yearly visits to Washington. They found the opportunity three and a half years ago to move west and decided to make Whidbey their home.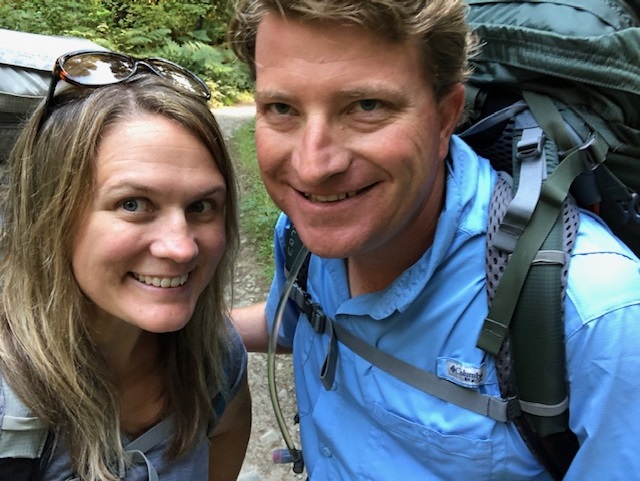 Farmer & The Vine, a Pacific Northwest bistro and wine bar, opened in December 2018 after doing a renovation of the property. The name for their restaurant was inspired by their love of cooking with local fare and the growing wine scene in the Pacific Northwest. Ingredients from the restaurant are sourced from local or regional farms whenever possible, including herbs and produce from the Peters own mini-farm.
While both had restaurant experience from their college days, neither Josh nor Jen had been in the restaurant business until they created Farmer & The Vine. In addition to running the restaurant, Jen continues to work for a software company remotely, while Josh owns and operates a construction company off-island.
With the help of their neighbors, Michael and Maggie Tu, they developed a menu that highlights ingredients from local farms like Welborn, Foxtail, Sky Root, and Deep Harvest, to name a few. Michael stayed on as Farmer & The Vine's chef and continues to keep the menu fresh, regional, seasonal, and organic when possible.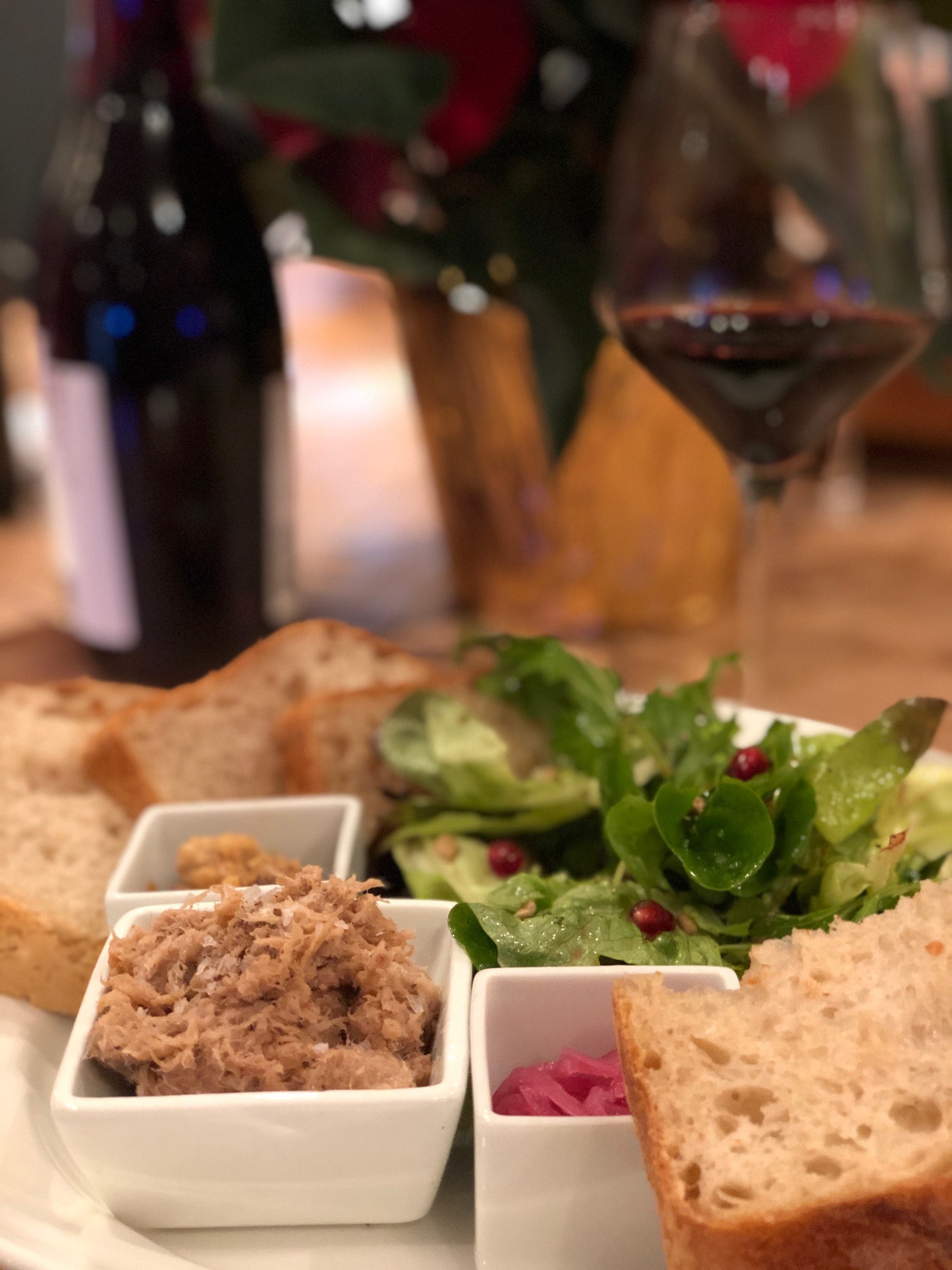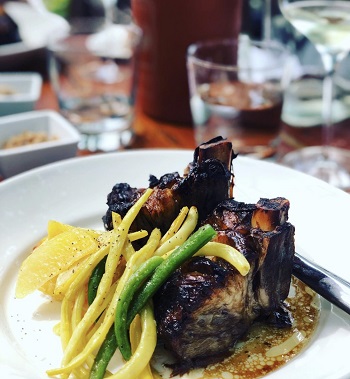 Wine and food choices are changed often and all food is made in-house. Additionally, they currently offer 200 wines, many which come from Washington, Oregon, and California, while not excluding Old World wines from France and Italy.
Farmer & The Vine offers a Friend of the Farmer membership which is a wine and cider club with monthly white, red, and rose wine features. Members enjoy discounts off weekly Wine Down Wednesday, Fourth Friday Cider tastings, and special events such as guest winemaker tastings and dinners. Gift certificates are also available.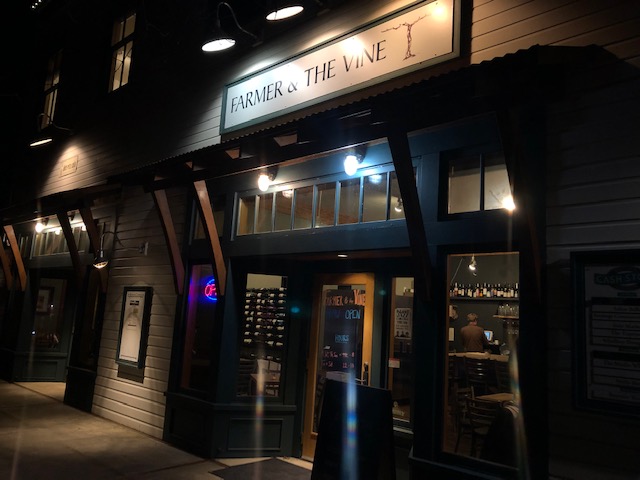 Events Coming to Farmer & The Vine
On January 24, Washington winemaker Justin Neufeld will host a wine tasting and offer history around his JB Neufeld project where he seeks to make the very best Cabernet Sauvignon. The Justin Neufeld winemaker event begins at 6:30 p.m. and is $20 for members and $25 for non-members.
Two other upcoming events include Morgan Lee of Two Vinters and Covington Cellars on February 21st, and Ashley Trout from Brook & Bull and Vital Winery on March 13th.
---
Please make reservations for these events by calling 360-321-0791
or email Josh at josh@farmerandthevine.com.
Farmer & the Vine is located at Bayview Corner, 5603 Bayview Road
in Langley across from the Bayview Farm & Garden Center.
For more information about Farmer & the Vine events, wine, and menu options, visit their website: https://www.farmerandthevine.com/.
---