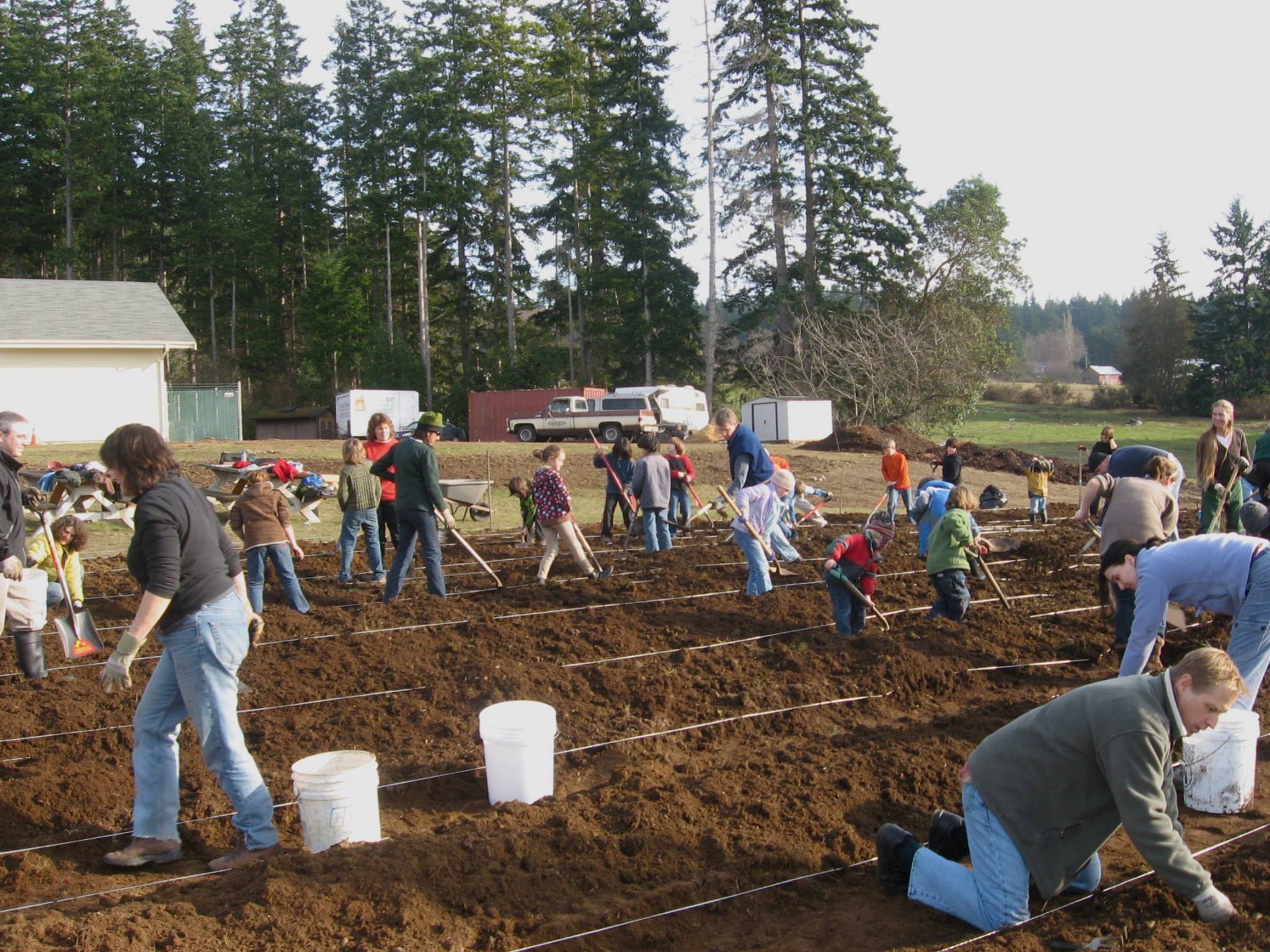 On The Business Spotlight we are usually sharing business stories. Good Cheer is a non-profit, but it has created a business model for supporting what they do. Good Cheer has two Thrift Stores, one in Clinton at Ken's Corner, and one in Langley at the corner of 2nd and Anthes. Carol Squire, Executive Director, describes Good Cheer's operation: "Proceeds from our Thrift Stores supply about 70% of Good Cheer's budget. Donating used-but-still-usable items helps our environment as well as helping feed people in need."
Executive Director of Good Cheer, Carol Squire, previously worked in International Public Health. "Who knew we'd need the skills of a public health professional when we hired her in 2017?" exclaimed Good Cheer Board President Kathryn Stevens in a recent emergency meeting.
Seeing the crisis coming, Squire and the other managers of Good Cheer quickly instituted precautions to keep staff, volunteers and customers safe in the two Good Cheer thrift stores in the weeks preceding the mandatory shut down.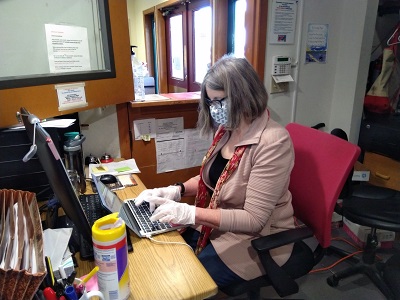 At the same time, Good Cheer modified all its long-standing and finely tuned Food Bank procedures in the head-spinning span of several days. Volunteers were asked to stay safely at home. Staff from other departments were asked to step forward and be trained to work in the Food Bank and the Garden. Food Bank shoppers no longer enter the building, rather filling out a pre-printed 'shopping list', giving it to the one staffer who leaves the building, gloved and masked. The list is then filled by a newly created staff category – personal shoppers – points are tallied and the bagged groceries are placed on a table outside for the shopper to take home.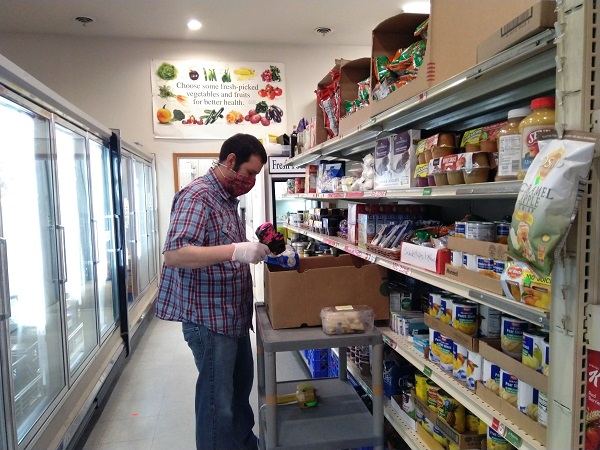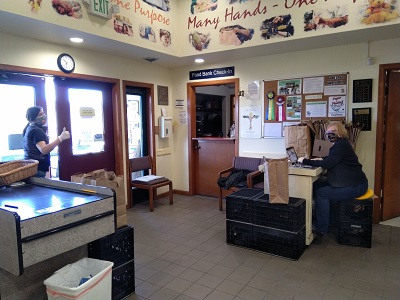 "Now that all our new procedures are in place and working well, I've turned all my attention to keeping the food bank afloat for as long as possible" says Squire. "That's not exactly right. We are all determined to keep the food bank open, no matter what!" she insists.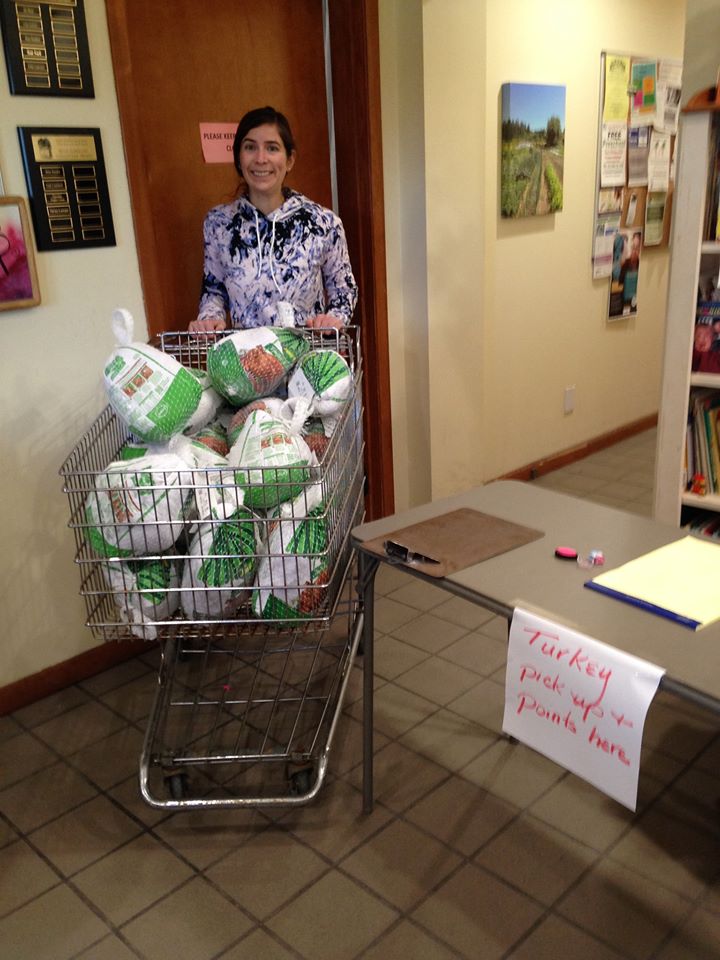 The South Whidbey community has been swift in coming to the rescue. Understanding that Good Cheer normally receives 80% of its operating costs from the shuttered thrift stores, individuals, churches, community groups and Rotary clubs have responded with gifts of cash and in-kind contributions. Squire is following every lead and has submitted applications for emergency loans.
While we all hope that the public health emergency will soon be over, we know that the economic disruption will be felt for a long time. "New families are signing up at the food bank every day and they will count on us for the long haul," reports Karen Korbelik, Food Bank manager. "We're exploring alternative sources of food at wholesale prices since it is likely that our major distributors of free food will have to reduce their offerings to us. Food donations of produce and non-perishables are welcomed because they provide the variety that our shoppers are used to." Korbelik concluded.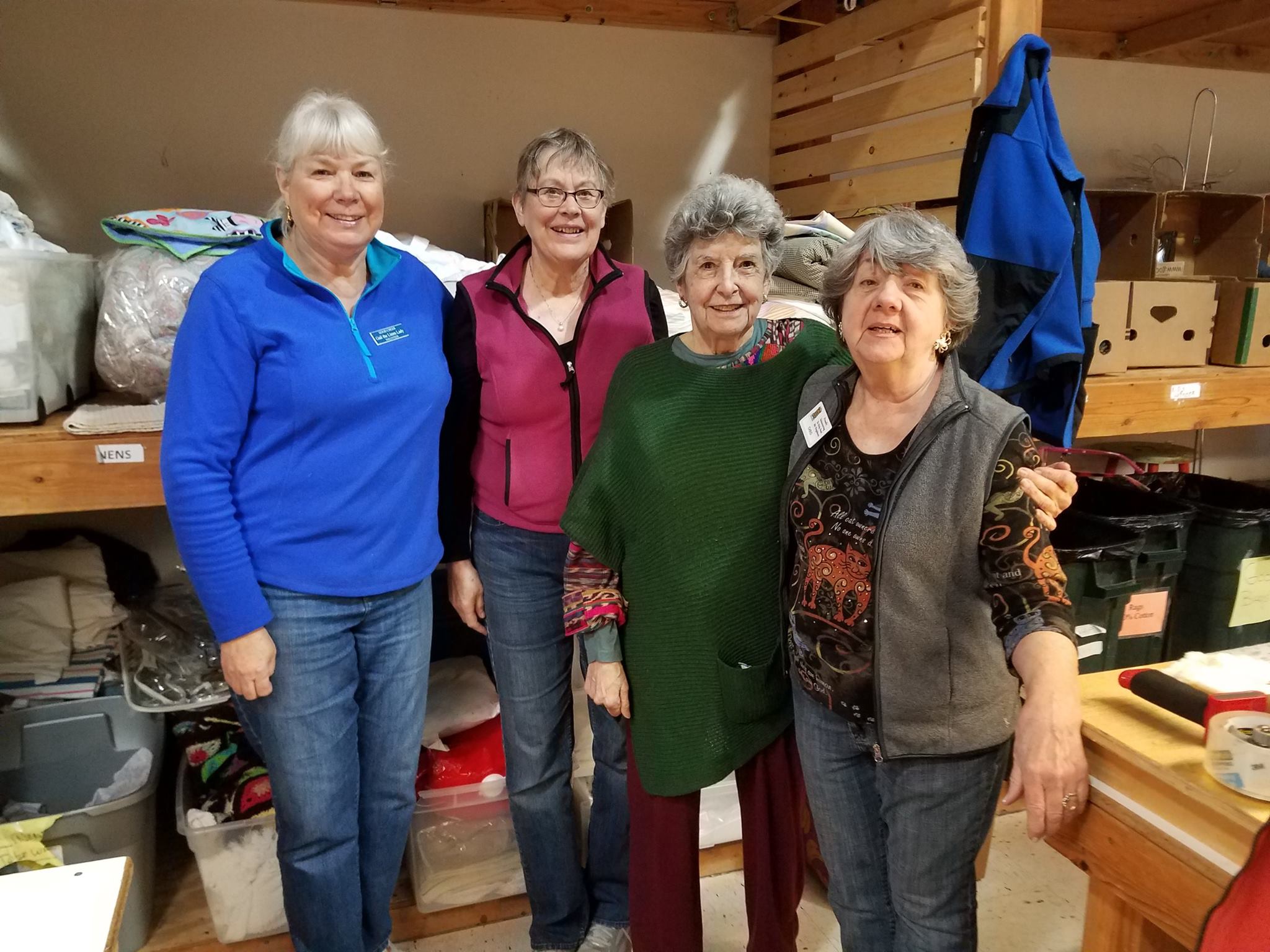 Good Cheer is grateful for the support it is receiving and is asking that their donors consider setting up a monthly contribution. On-line donations are through the Good Cheer website: goodcheer.org and checks can be mailed to PO Box 144, Langley, WA 98260.