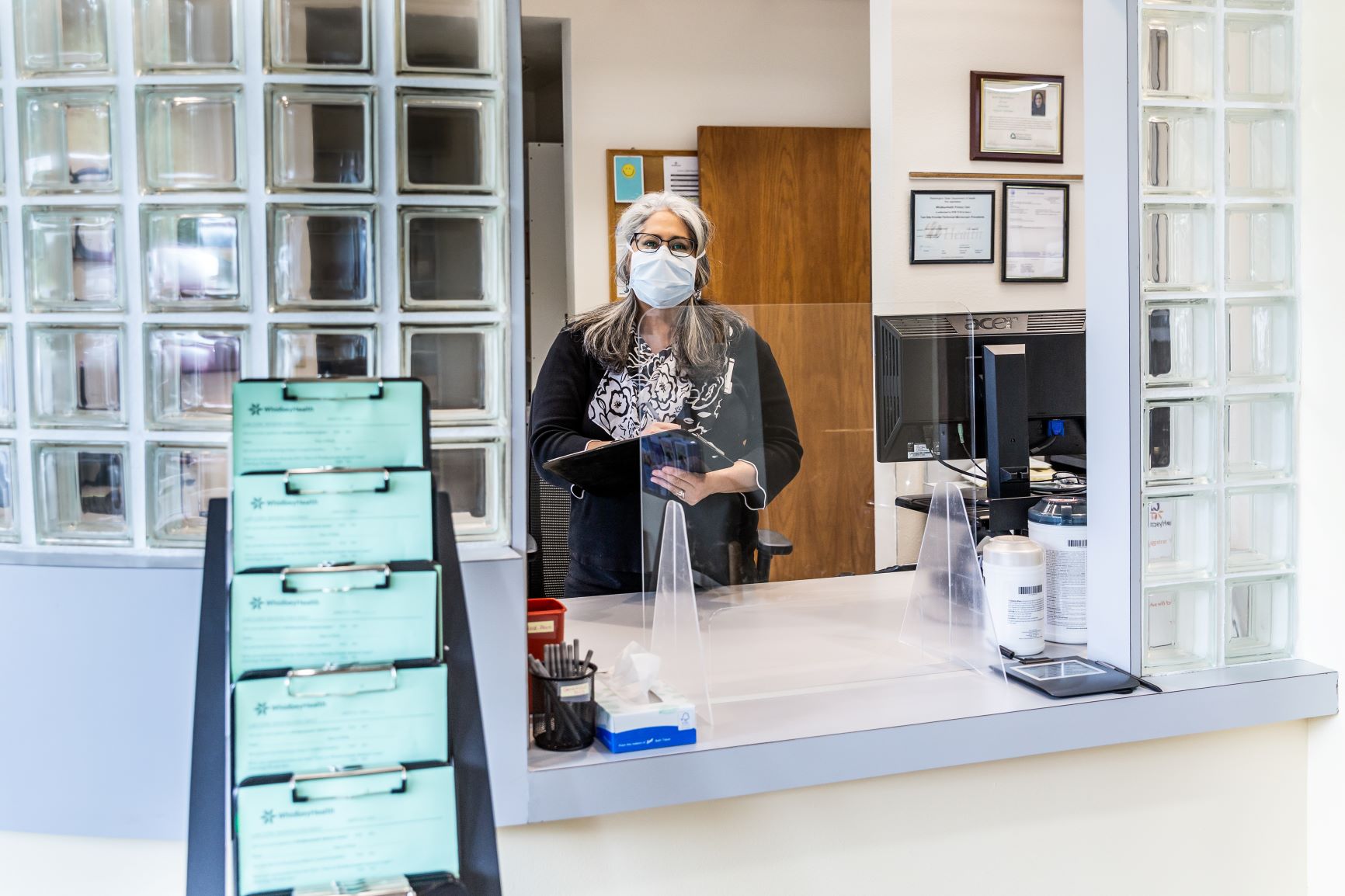 Maria Reyes, Manager of Patient Access Services, looks over last minute details before welcoming patients at WhidbeyHealth Walk-In Clinic Clinton on Tuesday, June 2.
Today, WhidbeyHealth announced the June 2nd opening of a new Walk-In Clinic in Clinton. Located at 11245 State Route 525, the clinic is available for island residents and visitors alike. No appointment is necessary.
Clinic staff is ready to address common problems such as back pain, stomach upset, cuts, earaches, allergies and the common cold. Advanced x-ray equipment is on-site as is a clinical lab. Patients can visit the clinic for diagnostic imaging, screening mammography or lab services ordered by their doctor.
(WhidbeyHealth reminds anyone experiencing a life-threatening emergency to call 9-1-1 immediately.)
"We want to ensure that patients feel safe entering every WhidbeyHealth facility" said Colleen Clark, WhidbeyHealth Chief Operating Officer. "Patients and supporters will be required to wear a mask which we will make available if they do not have one."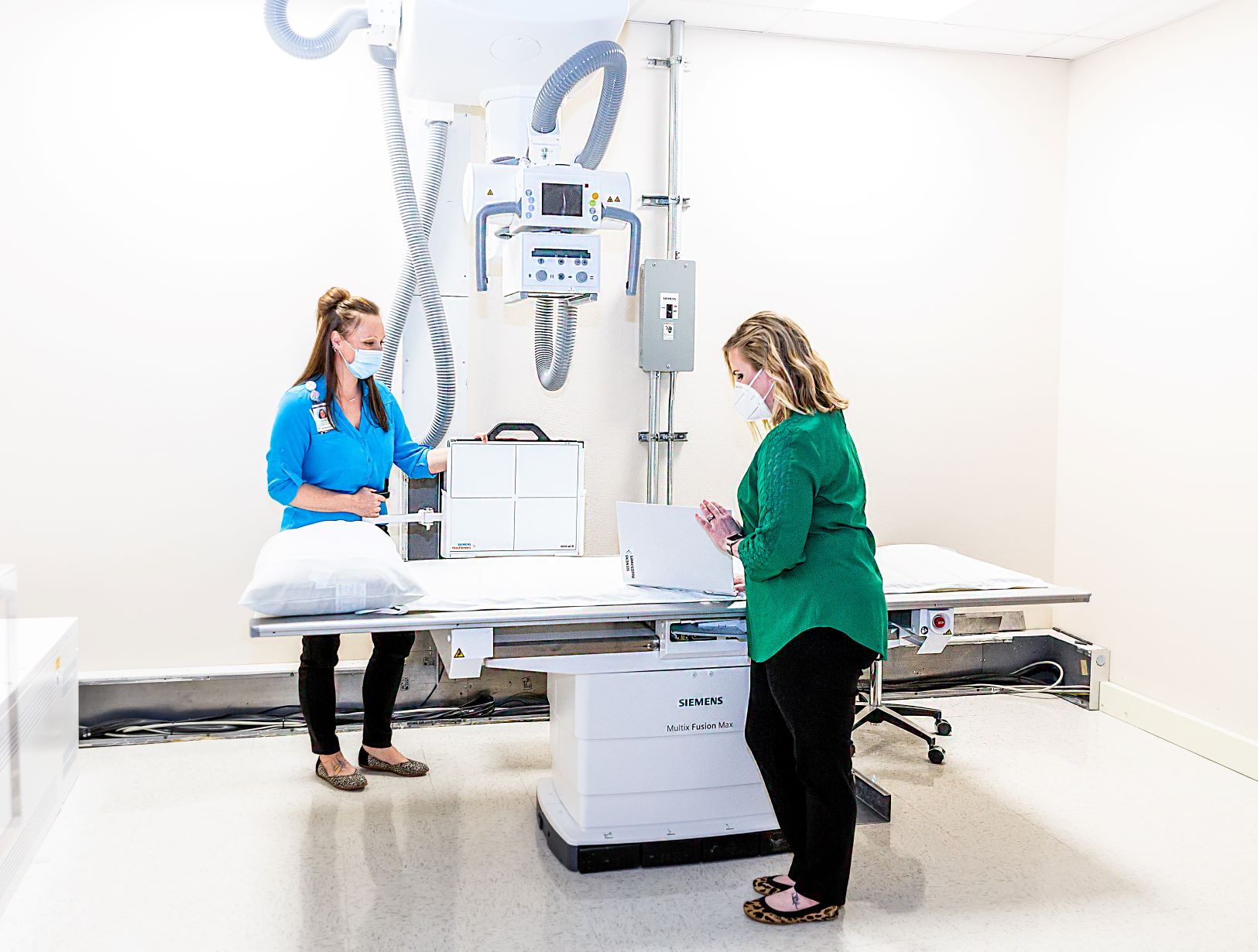 Jenifer Toner, Supervisor and Jennifer Marcum, Manager of Diagnostic Services, take care of final preparations at Walk-In Clinic Clinton before its opening on Tuesday, June 2.
Safety measures include fever screening, universal use of masks by everyone at the clinic and maintaining spatial distancing. Patients with upper respiratory symptoms may be asked to return to their vehicles to complete their registration by phone and wait for a provider to see them. Staff will be equipped with Personal Protective Equipment (PPE). WhidbeyHealth has also implemented a dry fogging disinfecting system to eliminate pathogens beyond the reach of sprays, wipes or UV lights.
"Our Board and administration have listened carefully to the south island community. This clinic offers another way for patients to access exceptional healthcare, close to home," WhidbeyHealth CEO Ron Telles said.
"Our life may be on pause, but our need for healthcare is not. Delaying care can create serious problems later and the Walk-In Clinic Clinton is one way patients can stay healthy," Telles added.
Walk-In Clinic, Diagnostic and Laboratory Hours:
Monday-Friday: 7 a.m. to 7 p.m.
Saturday: 9 a.m. to 4 p.m.
Sunday: 12 p.m. to 4 p.m.
Walk-In Clinic Clinton can be reached at: 360.341.5252. To schedule a screening mammography or x-ray appointment, call Central Scheduling Services: 360.678.7607.
More information is available online at whidbeyhealth.org and on Facebook.com/whidbeyhealth