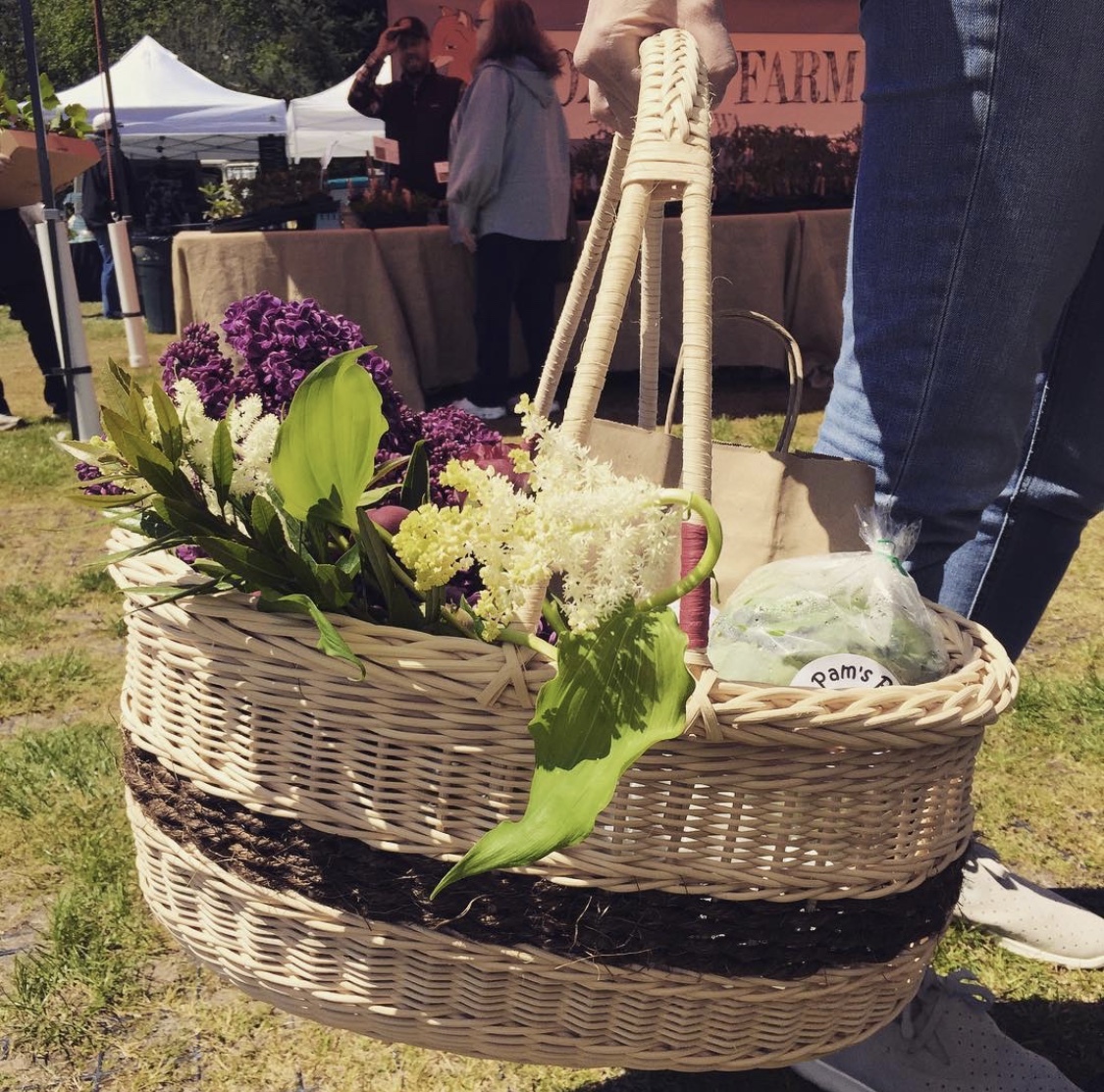 Sharon Warwick has been the manager of the Bayview Farmers market for 12 years. She was on the board in the years before that. The market has been board run for 18 years, and has developed a reputation for supporting locally grown and locally sourced products.
The Bayview Farmers Market, located on the corner of Hwy 525 and Bayview Road, next to the Bayview Community Hall, is open every Saturday through October 17 from 10:00 a.m. to 2:00 p.m.
Sharon believes, "It is important to know where your food is sourced and who is growing it." All of the products sold at the market are home grown or locally sourced. The concept that drives the market is to support the community and the local farms, processors and artists.
The market began on the gravel parking lot between the Cash Store and Bayview hall. It quickly out grew this space and was able to negotiate with Goosefoot to move to the grass on the other side of Bayview Hall. The market was able to increase the number of vending spaces from 60 to 75.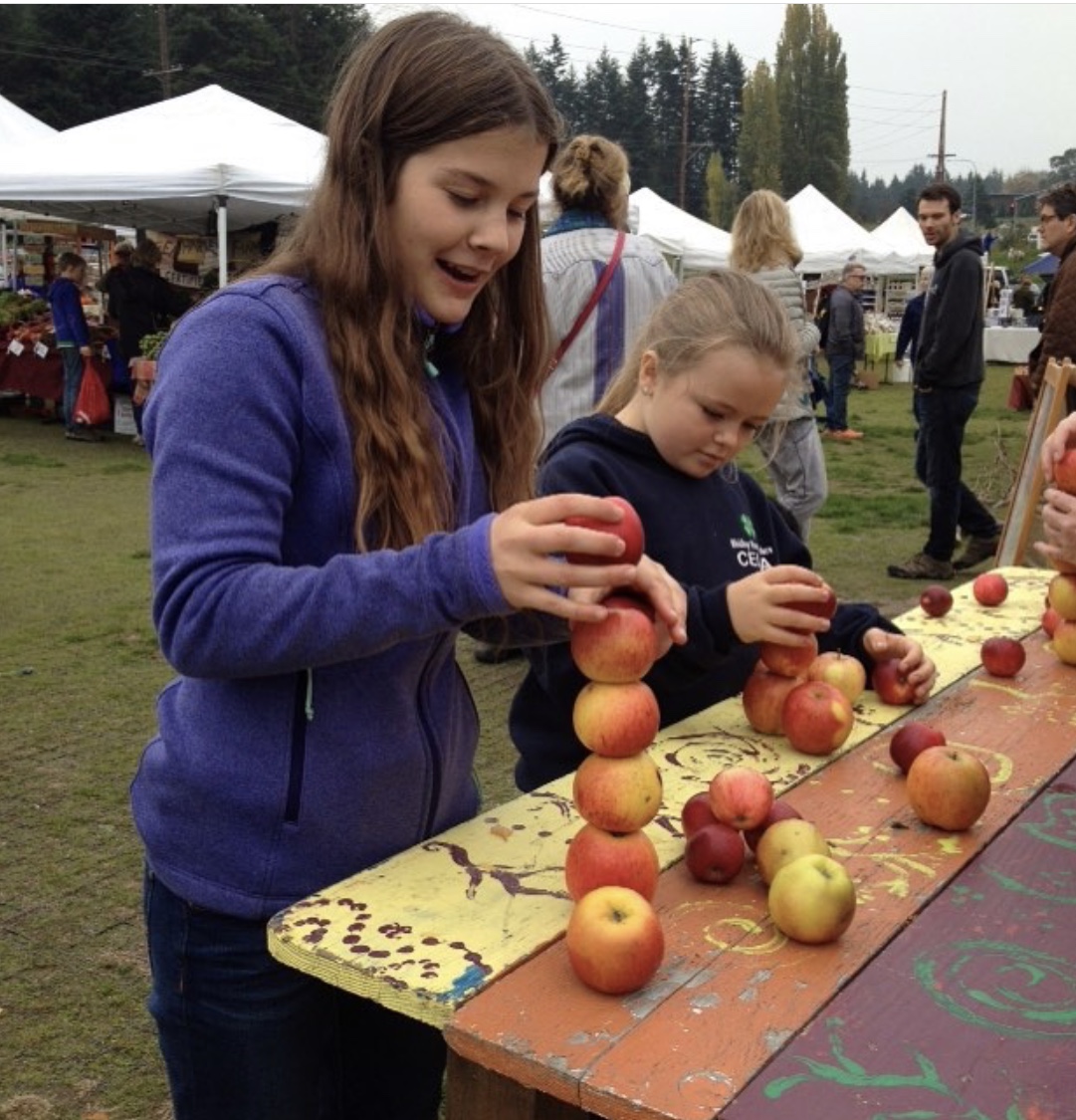 2020 has been a challenging year for the market due to the Covid-19 pandemic. The governor deemed farmers markets as essential business and the market was allowed to open on its opening day April 25. Most of the regular vendors are back, but it's hoped that all of the vendors will return soon.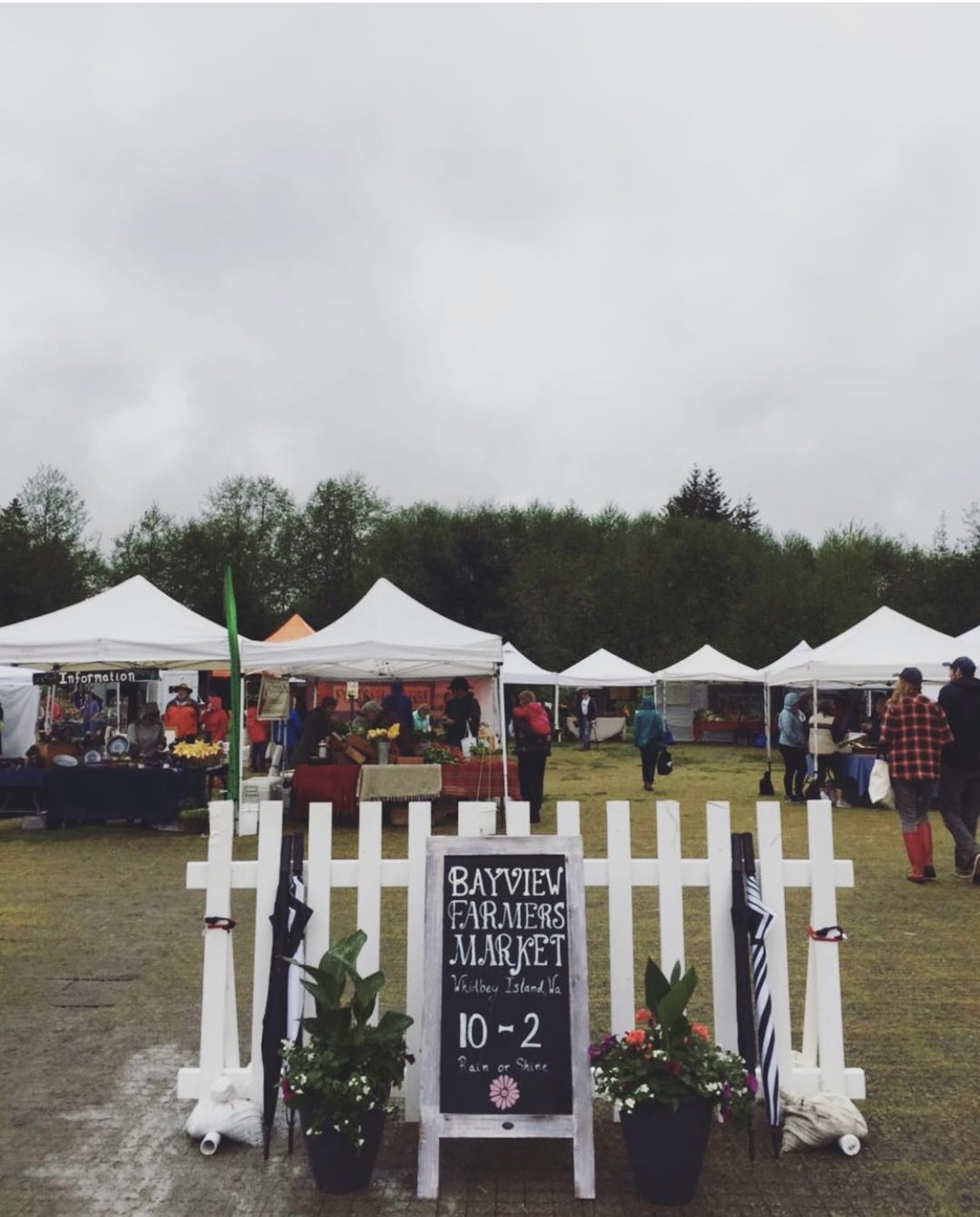 In response to the Covid-19 pandemic, Bayview Market has posted " Coronavirus guidelines" on its website: https://www.bayviewfarmersmarket.com/coronavirus-guidelines. One of the basic rules is that vendors and visitors must wear masks.
The market includes not only farmers, but producers who want to use local products, local artist and crafts people, as well as mead and cider produced from Washington sourced products.
Sharon believes, "The market is a great space to incubate small, local businesses."
Wear your mask, and come visit the Bayview Farmers Market, Saturdays from 10:00 a.m. to 2:00 p.m.
Pre-orders are offered by several vendors. For more information about pre-orders or about the market, visit their web site: http/www.bayviewfarmersmarket.com