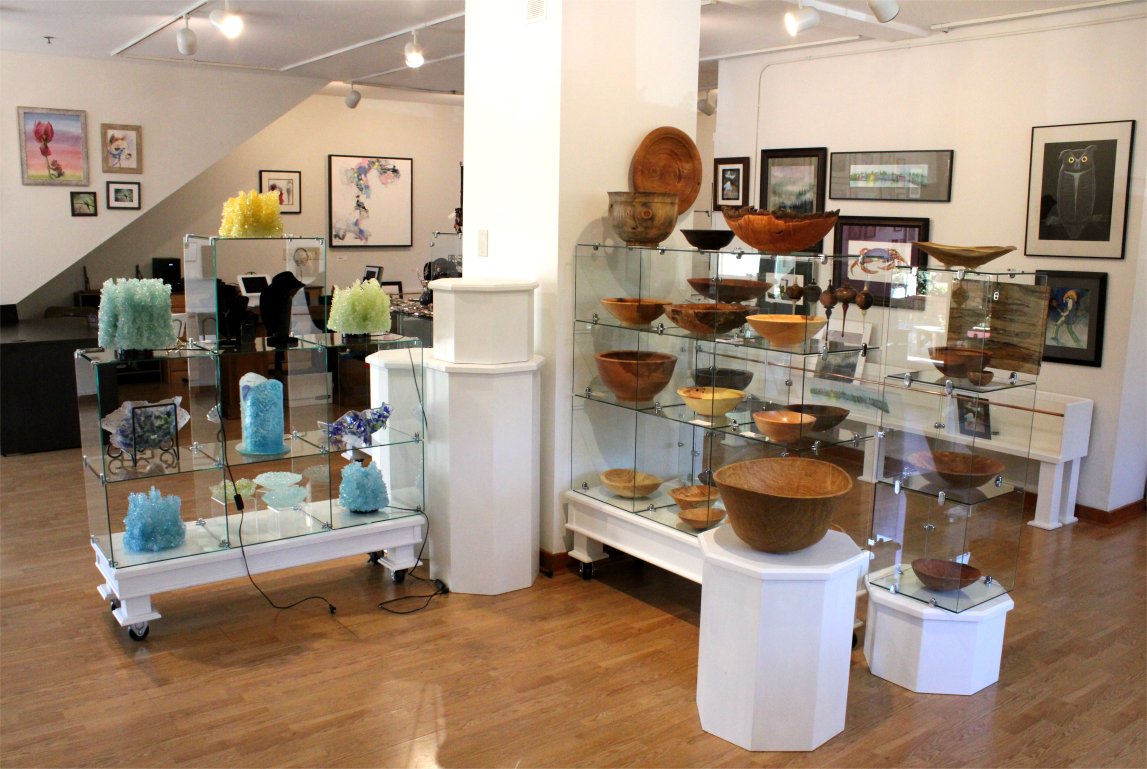 ---
Grand opening for Artworks Gallery in Langley Village
Come see the new gallery and meet the member artists, this Saturday, August 1st from 11:00 a.m. to 4:00 p.m.
Just about every major art medium is represented in the works of the 15 artists who are members of the Artworks Gallery in Langley Village. The gallery, at the back of Langley Village across from Ultra House, is currently open Friday, Saturday and Sunday, 11:00 a.m. to 4:00 p.m.
---
Morgan Bell, the President of the Gallery and one of the contributing artists, comments: "This new space is lighter, brighter and airier."
Before the opportunity presented itself, members of the gallery were already thinking about moving to from Greenbank to Langley. The move fits into Langley's place as the art center of Whidbey Island. Recently Langley was named a "Creative Art District" by Washington State, a designation that is not only important, but adds to the likelihood of more tourists coming to the community to experience the art life in the town.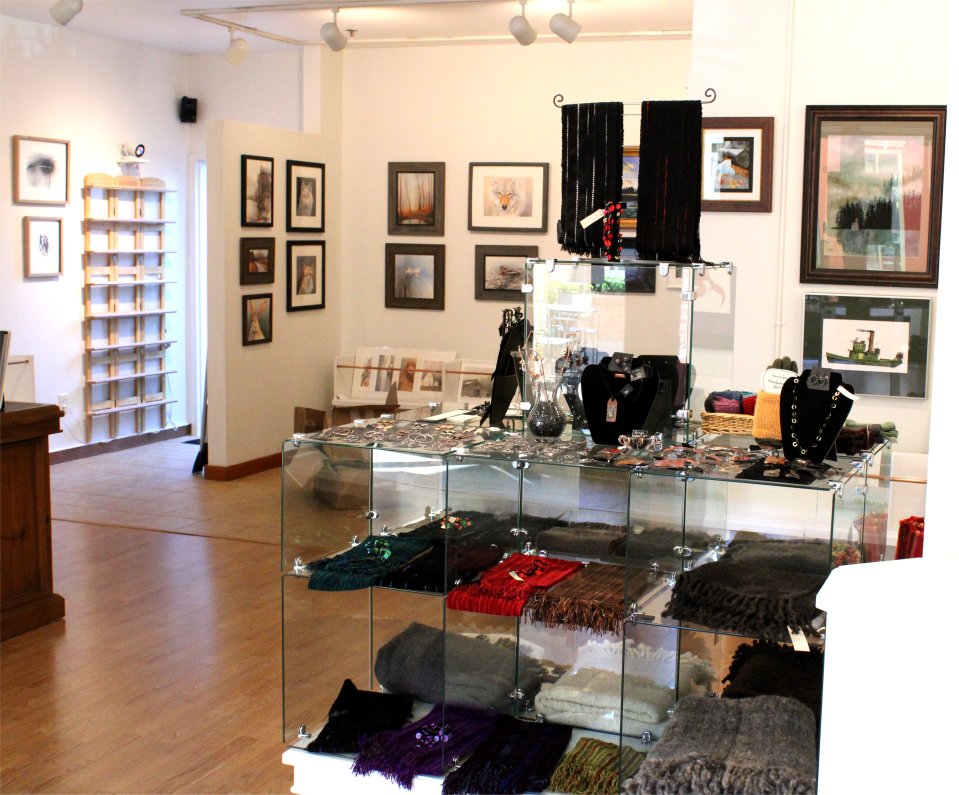 This year marks the 15th anniversary of Artworks Gallery. As members have settled into life in the Langley community, the members of the gallery have been impressed with the cooperative feeling of other art galleries in the area, as well as other businesses in Langley.
Morgan Bell says that there were several serendipitous events that have made the move easy:
The generosity of the new landlords who are excited to have the art gallery in the building and who cooperated fully to make it happen;
The new site included the track lights that work perfectly with the gallery;
All of the print racks fit perfectly in the new space;
The artists now have a breakroom, furnished with purchases from Habitat for Humanity that provides a comfortable space where the artists can relax.
Members each contribute their time by working in the gallery two days a month. Every artist has business cards available and visitors are welcome to make a personal contact with an artist for details or custom work.
All of the Artworks Gallery members share the same response to becoming part of the Langley community: "We love this community of artists."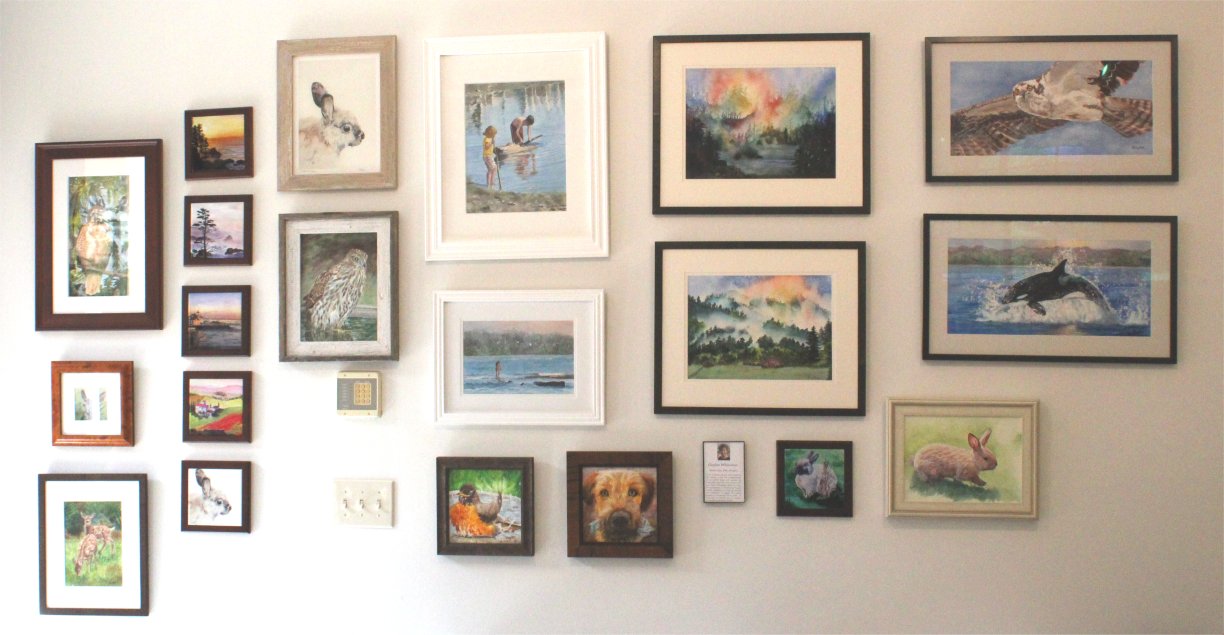 Current list of 15 Artworks Gallery artists:
Morgan Bell - 3D Glass Sculpture, Home/Yard Décor, Jewelry, Wall Art
Susan Bradley - Colored Pencil, Pen and Ink
Sonja Bratz - Photography
Judith Burns - Acrylic, Mixed Media
Chris Crowell -Encaustic, Oil, Glass Mosaic, Mixed Media
Nancy Frances - Abstract, Mixed Media
Timothy Haslet - Oils
Loren Iwerks - Ink, Watercolor
Marcy Johnson - Fiber, Wearable & Home Décor, Metal Jewelry
Kathy Lull - Mixed Media, Oil, Acrylic, Watercolor
Madrone Moulton - Mixed Media
Ginny O'Neill - Watercolors
Jim Short - Turned Wood
Shari Thompson – Bead woven Jewelry
Gaylen Whiteman - Watercolor, Acrylic, Oil
Contact info for New Members Jurying:
Marcy Johnson
360-331-3660