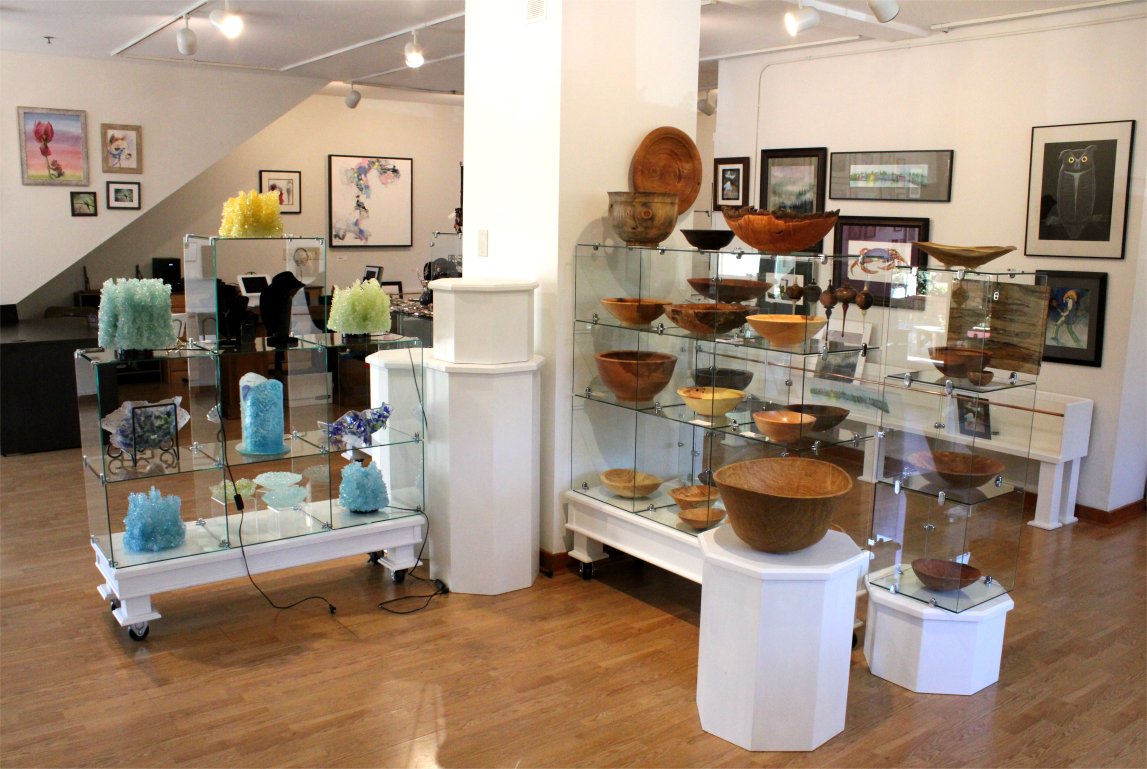 There are now 16 artists who are represented at the Artworks Gallery in Langley Village, and they are all local. The gallery, at the back of the Langley Village courtyard across from Ultra House, is currently open Wednesday – Monday, 11:00 a.m. to 4:00 p.m.
This year marks the 16th anniversary of Artworks Gallery, and second year in Langley. Before the opportunity presented itself, members of the gallery were already thinking about moving from Greenbank to Langley. Morgan Bell, the President of the Gallery and one of the contributing artists, comments: "We were so fortunate to find this light, bright and airy space, and we are thrilled to finally be a part of Langley's community of artists! There is such a warm and cooperative feeling of support and good will with other art galleries in the area."
This move adds Artworks Gallery to Langley's reputation as the art center of Whidbey Island. Recently Langley was named a "Creative Arts District" by Washington State, a designation that is important because it contributes to tourists coming to the community to experience the art life in the town. Artworks Gallery is also on the "Whidbey Art Trail", a program of the Whidbey Island Arts Council to publicize and promote all forms of creative arts on Whidbey Island.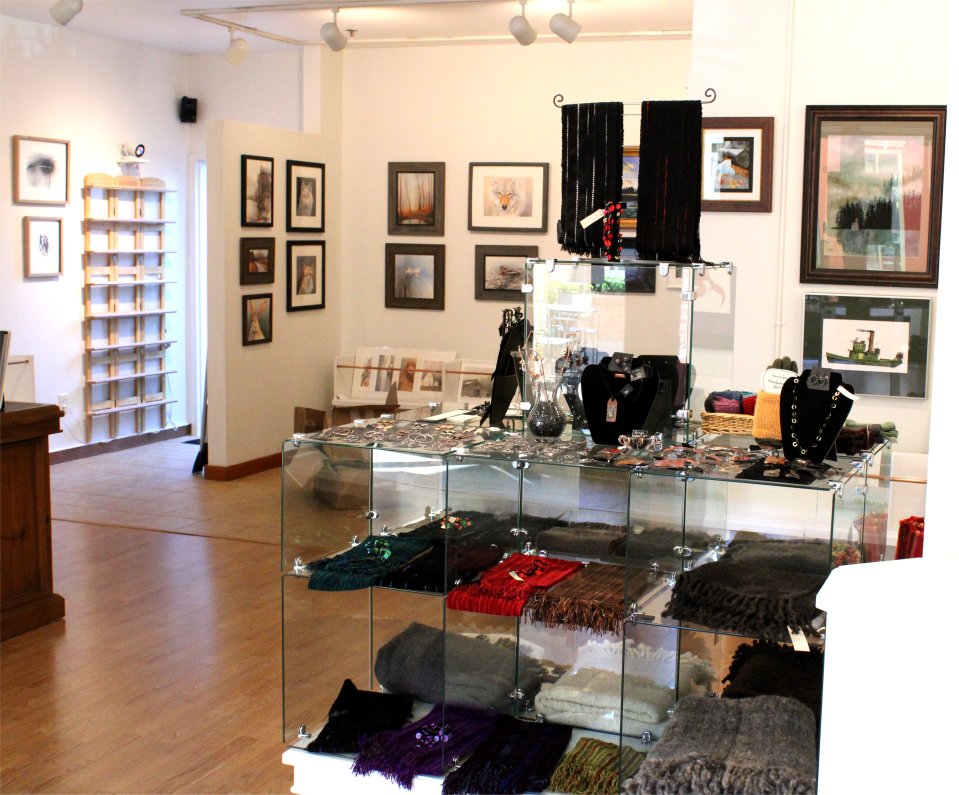 As an artist-owned gallery, Artworks members own and operate the gallery together. This gives each artist more control over their display size, space and variety of artwork. The gallery takes just enough commission to cover overhead costs, so artists are able to offer their work at more affordable prices. In addition, each member contributes 2 days a month working at the gallery, so any day visitors will get to meet an artist and discuss their work.
Every artist has business cards available and visitors are welcome to make a personal contact with an artist for details or to order custom work.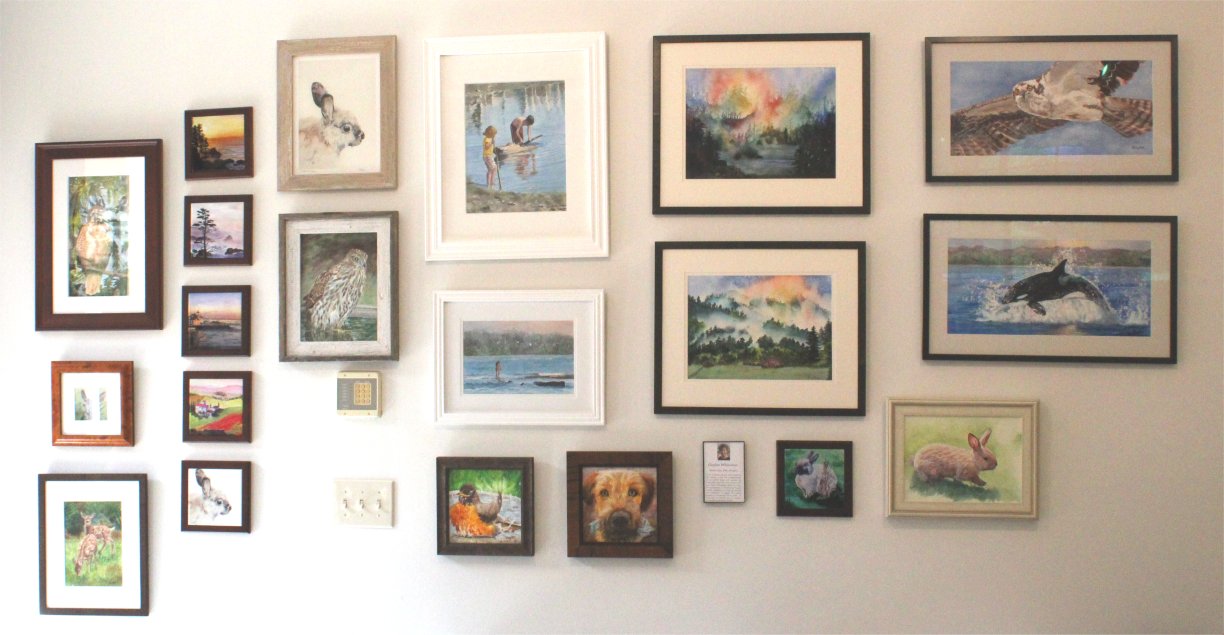 Current list of Artworks Gallery members:
Morgan Bell – 3D Glass Sculpture, Home/Yard Décor, Jewelry, Wall Art
Susan Bradley – Colored Pencil, Pen and Ink
Judith Burns – Acrylic, Collage
Chris Crowell – Pastels, Encaustic, Oil, Glass Mosaic, Mixed Media
Nancy Frances – Abstract, Mixed Media
Loren Iwerks – Ink, Watercolors
Beth B. Johns – Photography
Marcy Johnson – Fiber, Wearable & Home Décor, Metal Jewelry
Jaclyn Miller – Wood wall art
Madrone Moulton – Mixed Media
Katherine Newton – Fused Art Glass
Ginny O'Neill – Watercolors
Jim Short – Turned Wood
Doug Thompson – Driftwood and copper wall sculpture
Shari Thompson – Bead woven Jewelry
Gaylen Whiteman – Watercolor, Acrylic, Oil
Artworks is currently accepting applications for a 2D artist for an opening becoming available in January.
Contact info for New Members Jurying:
Nancy Frances
nancy@ncheeseman.com
541–915–3447
You can request a subscription to the monthly Artworks newsletter by sending your request to art@artworkswhidbey.com.
You can also learn more about Artworks Gallery and the members of the gallery by visiting their website: https://artworkswhidbey.com/