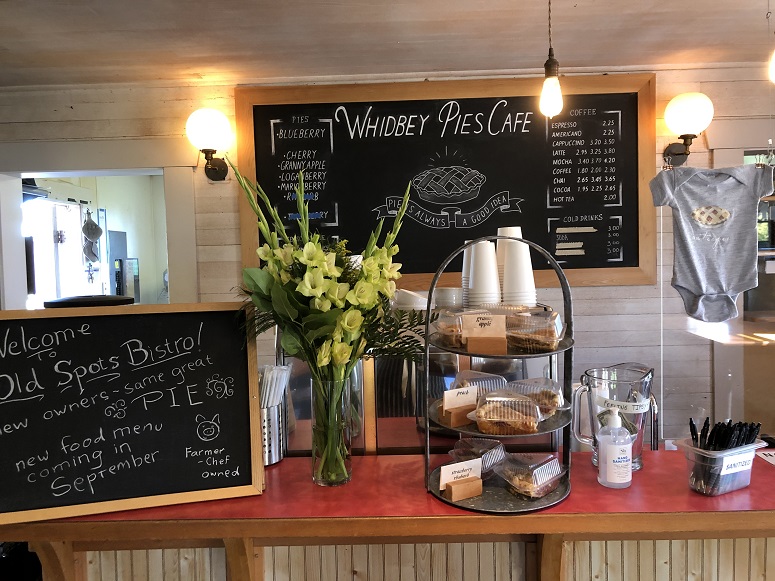 The café at Greenbank Farm has been a favorite for locals and visitors for many years. When Joe Gunn put the café up for sale he was looking for buyers who would maintain the well-established quality and atmosphere. Mike and Maggie Tu learned from a good friend that Joe was looking for a buyer, and the transaction was completed in August of this year.
Mike purchased Welborn Farm in Greenbank in 2012. He had been looking for farm property near Seattle. He had raised chickens and rabbits when he was a kid in the Bay Area and as an adult he had a strong desire to do something that would be a positive contribution to the food system. He began his professional life as a research scientist at the University of Washington, but with the purchase of the farm he turned his attention to raising animals and produce that promote healthy eating.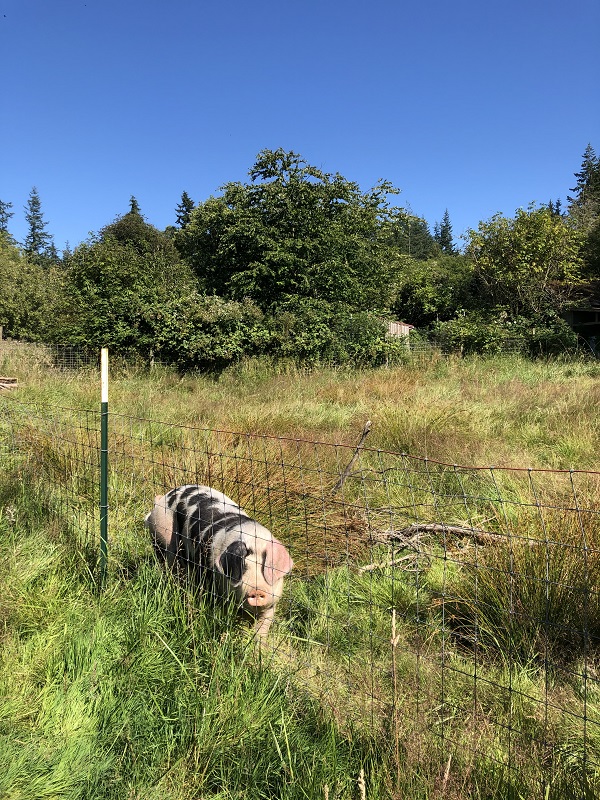 Maggie was originally from Chicago. She attended the University of Iowa where she received degrees in English, Italian and Psychology. But, she had a strong desire to live in Seattle and to do something different with her life.
Both Mike and Maggie share a love of cooking. They met while in culinary school a few years ago, where they became good friends. They both took a two-year program that was comprehensive. Mike says, "We learned everything about cooking." They both have restaurant experience, and talked a lot about having their own restaurant someday.
Their friendship blossomed into a love relationship and they married in 2018 and decided they would make their home on Whidbey Island. They have a little girl, Iona, who they hope will appreciate their attitudes toward healthy food.
Mike and Maggie share an emphasis on sustainability, and they plan to make Old Spots Bistro recognized for the quality and sustainability of the food sold in the restaurant.
Old Spots Bistro is named in honor of the Gloucestershire Old Spots pigs raised on Welborn Farm. (Mike notes, "This is the breed of pig raised by the British Royal Family.")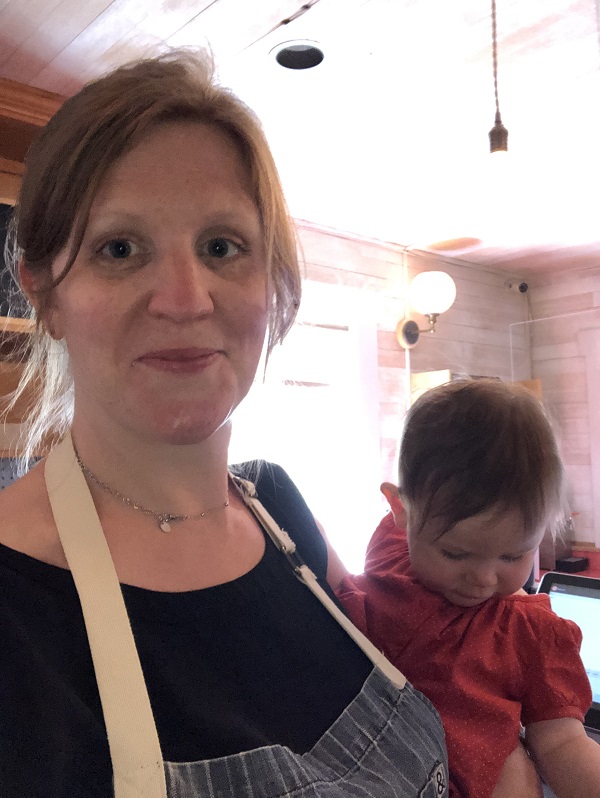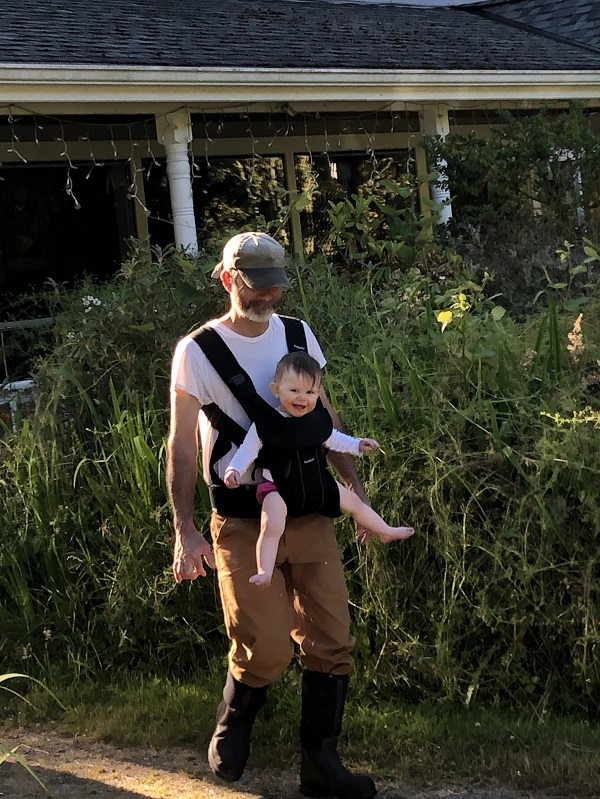 Food being offered at Old Spots Bistro will include: Pacific and Northwest local foods, French-inspired items (such as savory pies, quiches) plus sandwiches, soups and salads. Their products will come from their own farm as well as local farmers (they already have existing relationships with several local farmers). They will be serving eggs from chickens at their farm as well as pork from their pigs.
They plan to serve foods that are local and seasonal. In the near future, they will be serving their own rustic bread.
The name of their restaurant, "Bistro" implies classically made dishes. They will continue selling the same wonderful Whidbey Pies, made at the barn next door.
Initial hours will be Thursday – Monday, 11:00 a.m. – 5:00 p.m. For now they will serve pie and coffee, and add the bistro menu on in late September. Give them a call to learn about the food features of the day at 360-678-3474, or to order a pie for pickup. You can also find more information at oldspotsbistro.com.