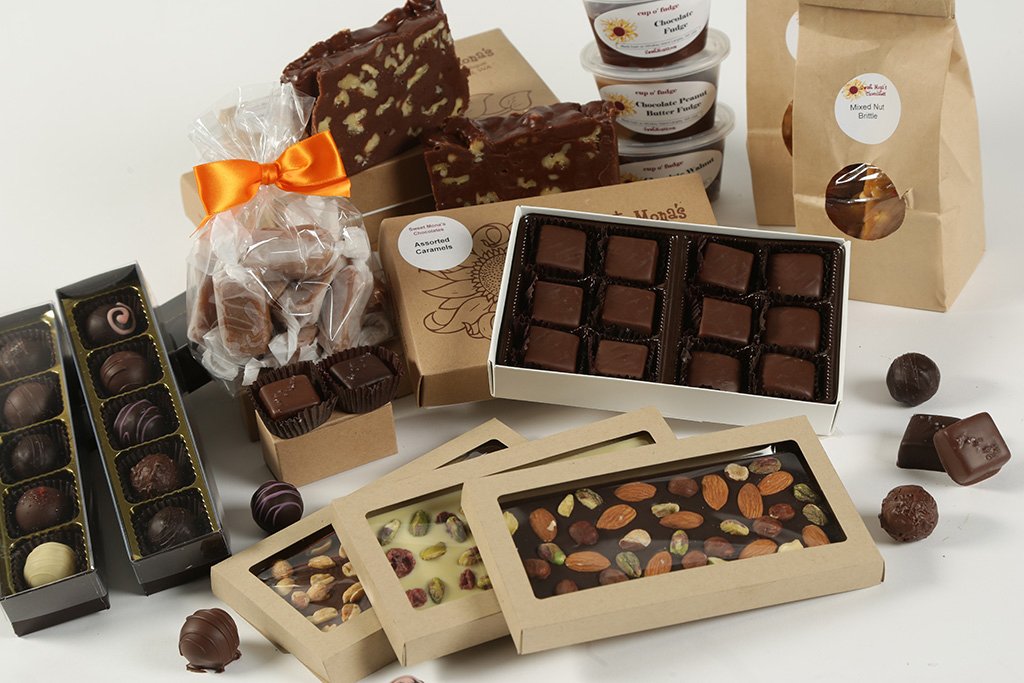 Since Sweet Mona's Chocolate Boutique opened in Langley on February 17th, 2006 as 1 Angel Place Chocolate Bar, Sweet Mona's has grown into a thriving gourmet specialty chocolate shop with a full beverage bar, including espresso and expanded gelato offerings, including shakes.
Sweet Mona's is nestled among the gardens in Langley Village. For 15 years Mona Newbauer has hand-crafted delicious confections spreading chocolatey goodness throughout Whidbey Island and beyond.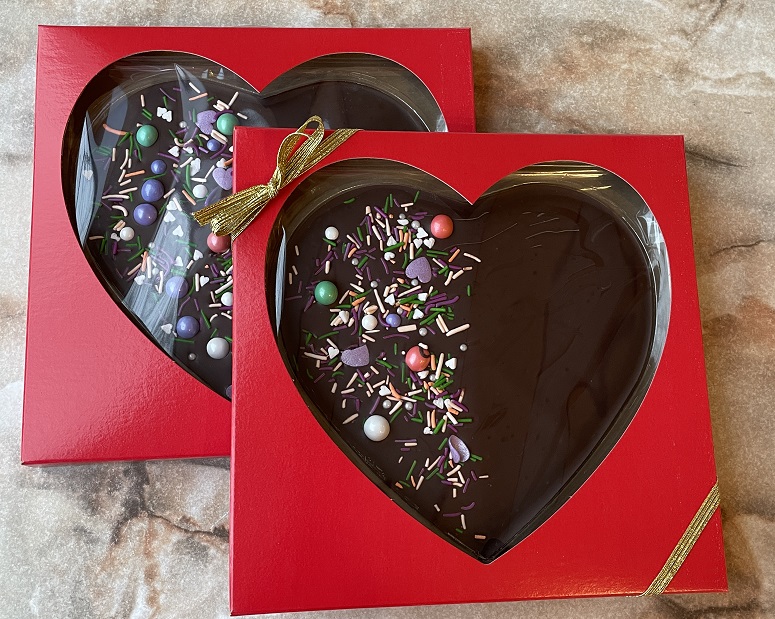 In addition to all the hand-crafted confections on hand, Sweet Mona offers a selection of imported goodies—Hermann the Germann hard candies, including peppermint barber poles and candy canes, Stollen, Nordic Sweets, and lollies.
Mona thrives on her relationships in the Whidbey Island community: "Our greatest joy comes from our customer contacts and our ability to bring them wonderful chocolates in a loving and inviting retail environment."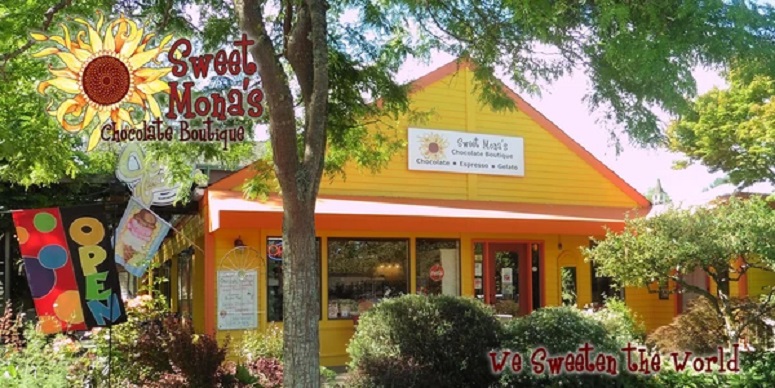 As you enter the café, the warm and friendly staff greets you with "welcome" and happily helps you find the perfect chocolates to give to your family and friends.
Mona says, "We never compromise quality, and everyone in the shop works together to create a positive working environment that is responsive to customer requests."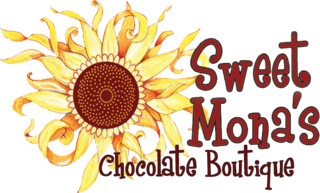 Sweet Mona's is located at 221 2nd Street under the bright orange awning in Langley Village. The shop is open Monday through Friday from 10:00 a.m. to 5:00 p.m. and from 9:00 a.m. to 5:00 p.m. on Saturday and Sunday. You will always get a sweet, warm welcome.
If you're not able to visit the retail shop, you can order the best tasting caramels, fudge, truffles and other chocolate specialties from Sweet Mona's through Sweet Mona's website www.SweetMonas.com or call the store at 360-221-2728. Sweet Mona's ships!