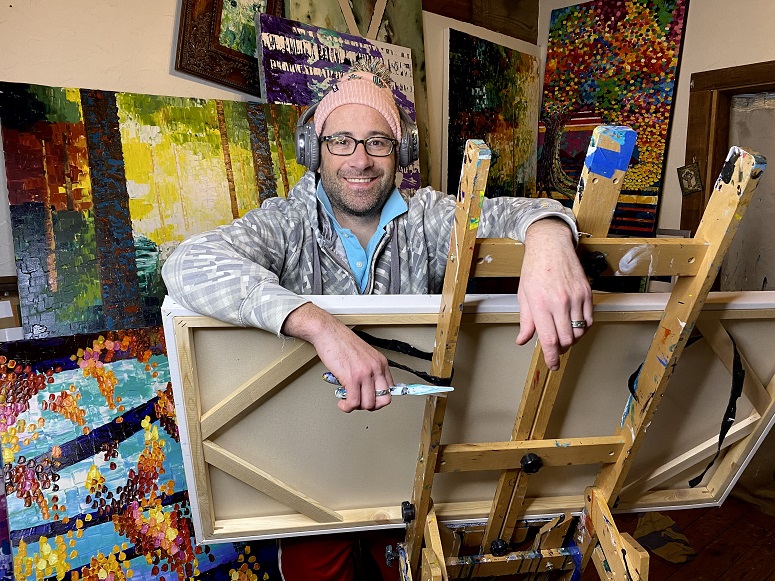 ---
Cormac McCarthy is hosting a two-day "grand opening" event taking place on Friday February 19th from 2:00 p.m. to 7:00 p.m., and Saturday February 20th from 11:00 a.m. to 7:00 p.m.
---
Like so many others who have moved to Whidbey and can't imagine ever living anywhere else, Cormac McCarthy had a magic experience that led him to the island.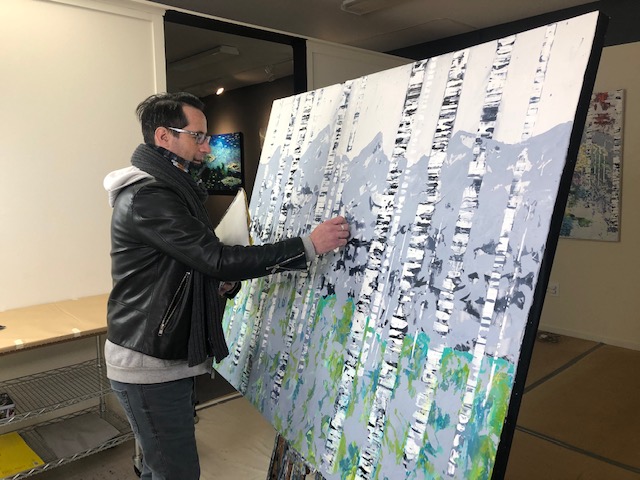 He was introduced to Whidbey ten years ago by his wife, Sarah, who was "A girl I met on the beach in France 17 years ago." She had grown up on Whidbey but was having an adventure in France after finishing up her undergraduate degree and preparing for law school. When he met Sarah in France, he says, "I felt I had found a diamond in a coal mine."
Sarah returned to the states and got her law degree at Stanford University in California. She is now a partner with Kelly, Arndt and Walker, a Whidbey law firm with offices in Clinton and Coupeville.
Cormac and Sarah had a small wedding in San Francisco, but they went to Cormac's home in Ireland to have a large family wedding with over 100 people in attendance.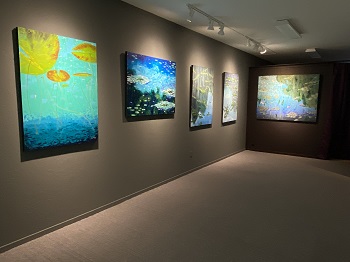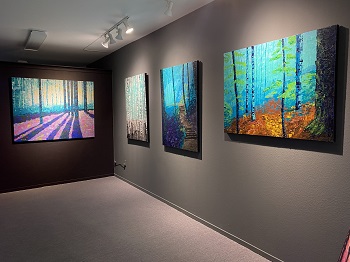 Ten years ago, the couple decided to return to Whidbey to provide support to Sarah's aging mother and to make it their home. He notes, "Whidbey reminds me of the Irish countryside; I feel like I am living in an Irish village."
Cormac has a degree in Graphic Design. He adds "I always enjoyed art as a hobby." He became a teacher at elementary and middle schools, but he says, "My heart always yearned to do art, and I wanted to make a career following my heart's desire."
On Whidbey, Cormac met artist Louie Rochon, and they developed a close friendship. "Louie invited me to come and work in his studio, and he let me show several pieces of my artwork at his gallery." For a few months, Cormac was a "Resident Artist" at Louie Rochon's gallery. After the onset of the Covid-19 pandemic, however, Cormac relocated his studio space to a spare room in his home. Cormac created and sold paintings from his home until Louie Rochon told him a space had become available across from his gallery in Clinton. Cormac moved into the space, and he is very satisfied with how this is working out for him.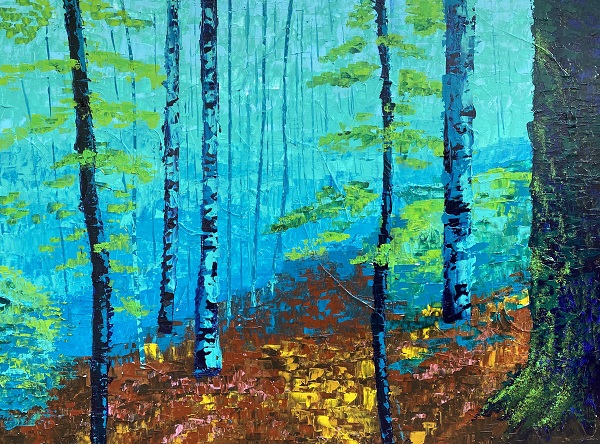 He works from a studio space at the back of his gallery and is currently producing two to three paintings a week. His schedule consists of waking up at 3:00 a.m., painting till 7:00 a.m., making breakfast for his kids (9 and 4 year old girls), taking them to their daycare in Langley, and working on his art when he gets back. He says, "Painting is an obsession for me. It's a meditative experience for me and important for my mental health."
He comments, "I have an idea as I approach the canvas, and then the idea flows into a piece of art." The majority of his paintings are expressionistic landscapes, though he also has an early series of Irish mythology scenery, some of which is currently on display at Pickles Deli in Clinton.
He enjoys having relationships with others in the art community on Whidbey. He has a vision of creating a "Clinton Artists Guild." He hopes to encourage other local artists to open studios and galleries in Clinton and expand on this vision. "People on Whidbey want relationships with each other; this is especially strong in the art community here."
Cormac's gallery is open to the public Saturdays from 11:00 a.m. to 4:00 p.m., or by appointment. The space, known as "Cormac McCarthy Fine Art," is located at 4777 Commercial Street, Building A, Suite 2, in Clinton, or you may visit his website.