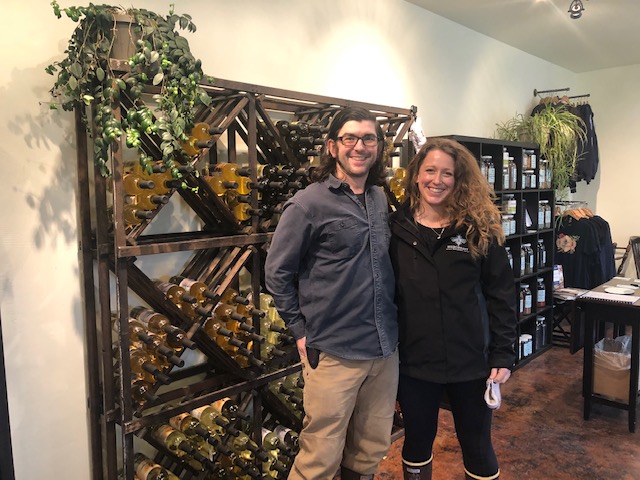 I always thought that wine was made from grapes, until I stopped by the Hierophant Meadery and got a lesson about mead. Owners Jeremy Kyncl and Michelle Scandalis invite you to taste from a broad selection of their mead and learn about the oldest confirmed alcoholic product.
Hierphant Meadery first opened eight years ago in Mead, Washington. Jeremy and Michelle began looking at rural areas for the lifestyle they wanted for themselves and for their two young children (boys 9 and 6). Michelle came to visit her family in the Seattle area and made a special trip to Whidbey Island. When she came to the island, she had an immediate deep response: "This is the spot." When she and Jeremy made a subsequent visit, they both quickly agreed that the charm and scenery, in addition to the welcoming community, were what they both wanted. As soon as they had settled onto their Whidbey property Michelle says, "Everyone came by to welcome us." Michelle also notes that Whidbey is an island of artisans and creative people, where they seem to fit right in.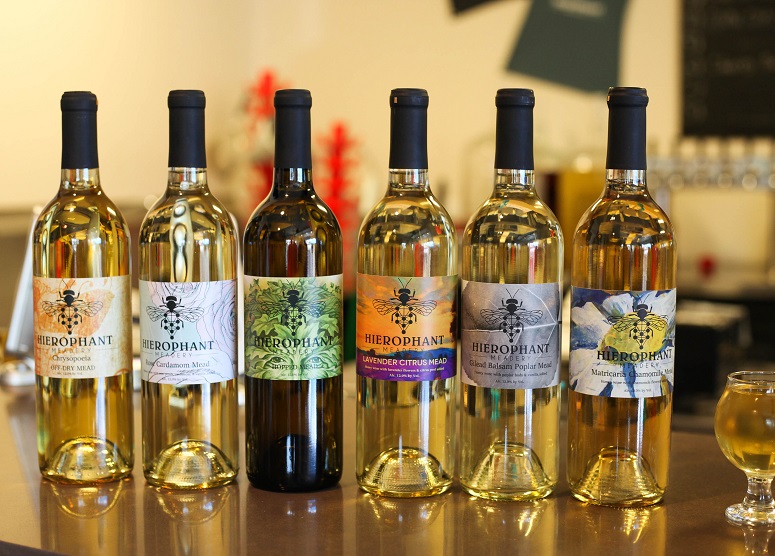 (Photo by Cassey Hill)
Jeremy and Michelle met at Bastyr University in Kenmore where they both obtained Herbal Science degrees. They did home brewing after they moved to Spokane, but then were inspired to create a meadery. Hierophant (which is Greek for showing or revealing what is holy or sacred) Meadery still operates in Mead as a tasting room, but Jeremy and Michelle are hoping their Whidbey Island meadery will grow to offer a variety of things beside their extensive mead products.
First, they want to educate the public on the importance of preserving the honey bee and wild pollinators. They have a genuine concern for growing and sourcing products in sustainable ways. "We love plants and we love experimenting, and we consider it vitally important to protect the honey bees and source products in a way that supports agricultural development in the Northwest."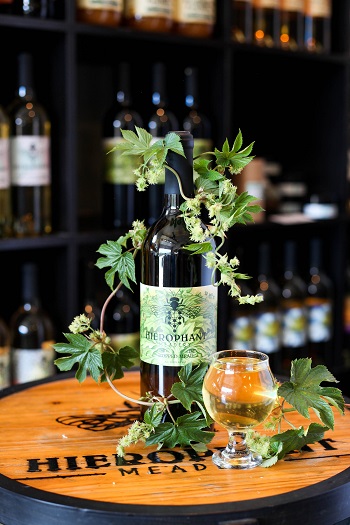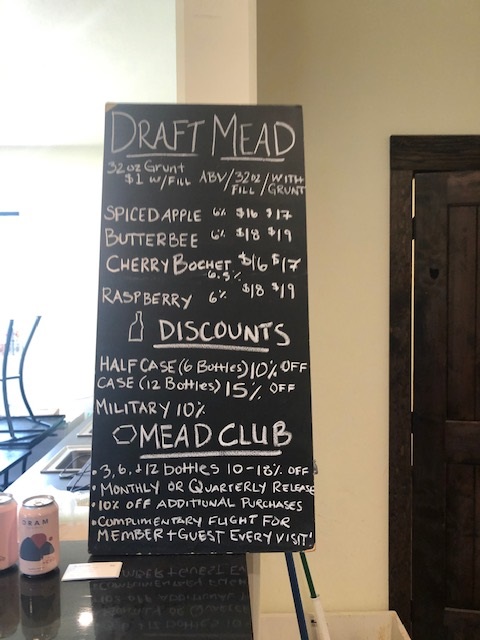 (Photo by Cassey Hill)
Hierophant Meadery offers a broad selection of mead products including traditional meads, metheglin (botanically infused) meads, sparkling meads and session meads as well as many other gift items in their shop.
The Whidbey Island location is at 5586 Double Bluff Rd, Freeland, WA 98249, 509.294-0134. Current hours are Saturdays and Sundays – 11:00 a.m. – 4:00 p.m.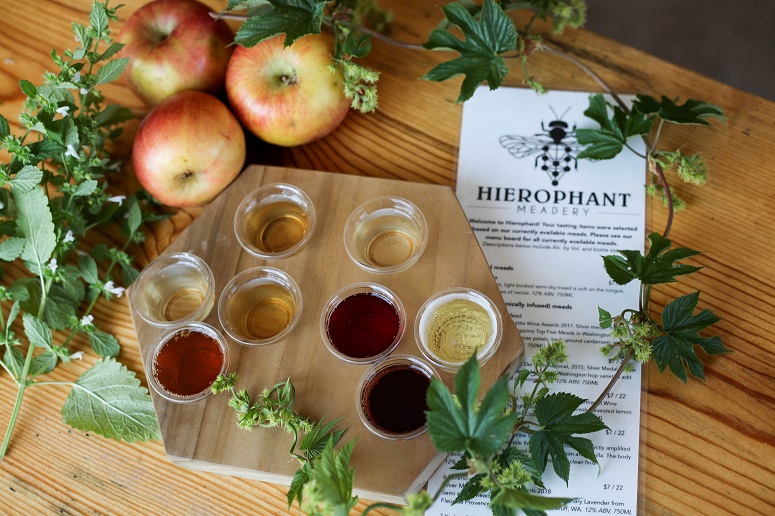 (Photo by Cassey Hill)
The Green Bluff Tasting Room in Spokane is located at 16602 N Day Mt Spokane Rd, Mead, WA 99021, 509-251-4761. Hours are: Friday – Sunday, 11:00 a.m. – 4:00 p.m.
For more information about Hierophant Meadery, visit their website