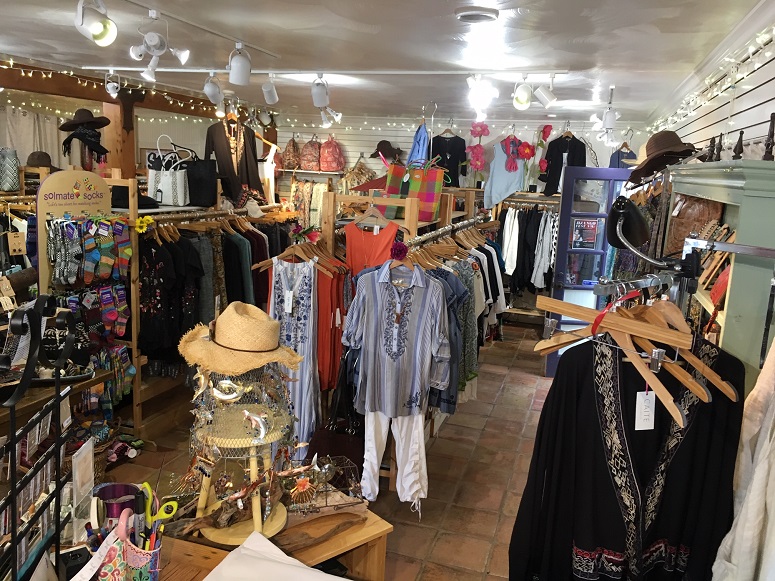 Fair Trade Outfitters, located in the heart of downtown Langley at 112 Anthes, offers a wide selection of "fair trade" women's clothing, accessories, and gifts, and recently became an official Patagonia retailer. They are currently offering a wide selection of women's outerwear, sweaters, leggings and some men's items, and more will be coming in the spring and summer.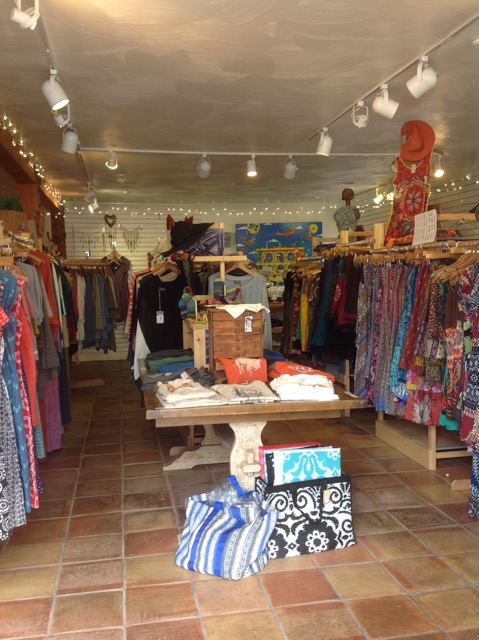 Store owners Barry and Lilly van Gerbig believe "We can be more connected to what we buy, and the difference in cost is negligible, compared to other quality brands." "Fair Trade" means the products are made by artisans who have jobs with reasonable hours, receive fair, living wages, and work in clean, safe environments.
They are now carrying Malia Designs which has a handbag and tote line out of Cambodia, made from recycled cement and feed/grain bags. The owners of this business fight human trafficking while offering sustainable income to women in Cambodia. (www.maliadesigns.com)
Barry says, "The best companies are organically connected to the village and people where they're located, investing profits back into the community to help start clinics, subsidize childhood education, and organize micro-loans to further strengthen and build struggling communities and economies."
Barry and Lilly moved to Whidbey in late 2012, after visiting his mother on the island for nearly 20 years. They knew this is where they wanted to live.
Barry had worked in the wholesale side of a successful women's printed resort collection by Govango that was based on his unique, whimsical art. He says, "It was time to open a store, where Lilly had the most experience. Lilly was folding, cleaning out dressing rooms and designing store windows in her early teens."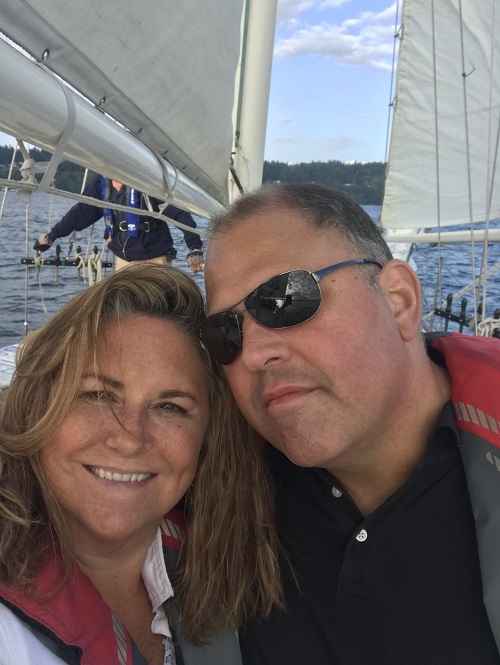 In March 2015, after attending the Whidbey Institute's "Thriving Communities" weekend, it was clear that karma should play a major role in how business is done. Soon thereafter they were lucky enough to meet the new owners of the former City Hall on Anthes, and realized it was for rent. Barry comments, "The new landlords, Sarah and Thomas, worked hard to have the space ready for the summer season, so we wouldn't miss out."
The store also displays some of Barry's whimsical artwork (www.barryvangerbig.com), while he also continues to design and license apparel and interior print fabrics.
Barry notes, "The most important addition to the store will be the launch of our website, www.fairtradeoutfitters.com, which will feature an assortment of clothes, gifts, and jewelry, in addition to some unique home gift items.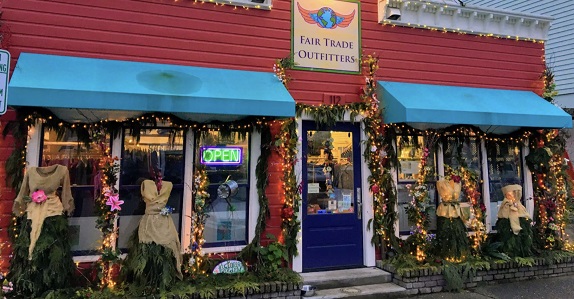 Fair Trade Outfitters is open seven days a week, 10:00 a.m. to 6:00 p.m., or you can call ahead and they will keep the store open for you (360- 221-1696). Also check out Fair Trade Outfitters on Facebook and Instagram for updates and news.