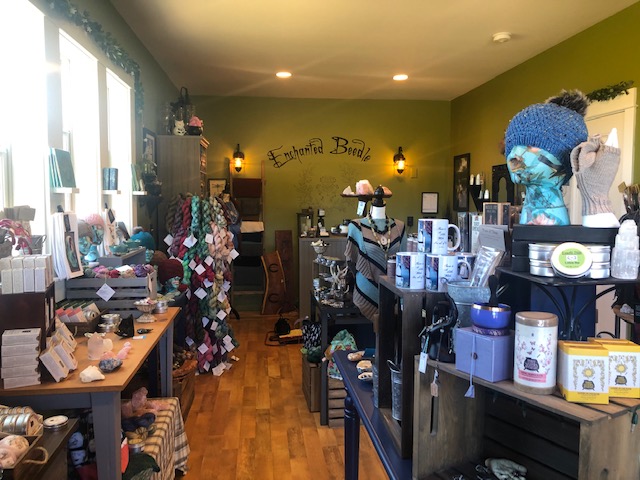 The barn at Milepost 19 on Highway 20 in Coupeville is an enchanting place to visit.
A sign along the highway invites you to see the Enchanted Beedle. Wendy Beedle has stocked her shop with a variety of crystals and gems from Custer, S.D, yarns and other knitting notion, seasonal flowers and much more. They have some new products for sale including handcrafted bags project bags, stitch marker bracelets and solid hand lotion bars.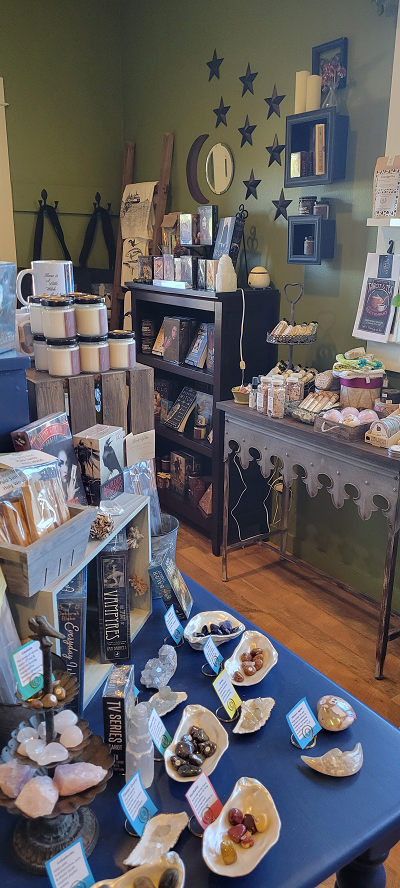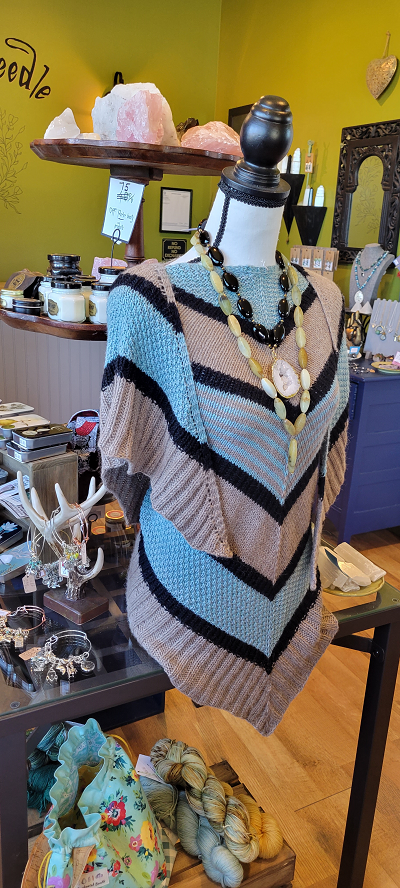 A first time visitor who steps into the Enchanted Beedle store will find their head keeps swirling around trying to take in the amazing variety of merchandise for sale.
Wendy and Joe hosted the 2021 Coupeville High School Prom, which inspired them to remodel the barn interior. They now have lots of space for special events including tarot night, psychic development night, paint night taught by Whidbey Art Party, knit and crochet open craft night
The history of the Enchanted Beedle started with a visit Joe and Wendy made to Gig Harbor that included a visit to Coupeville at the suggestion of a friend. As the family, including their three children (who are now 19, 25 and 26) were heading back to the ferry, they all agreed that they didn't want to leave the island. Joe was in the military at the time, and for four years Wendy and the family lived on Whidbey while Joe worked between two squadrons.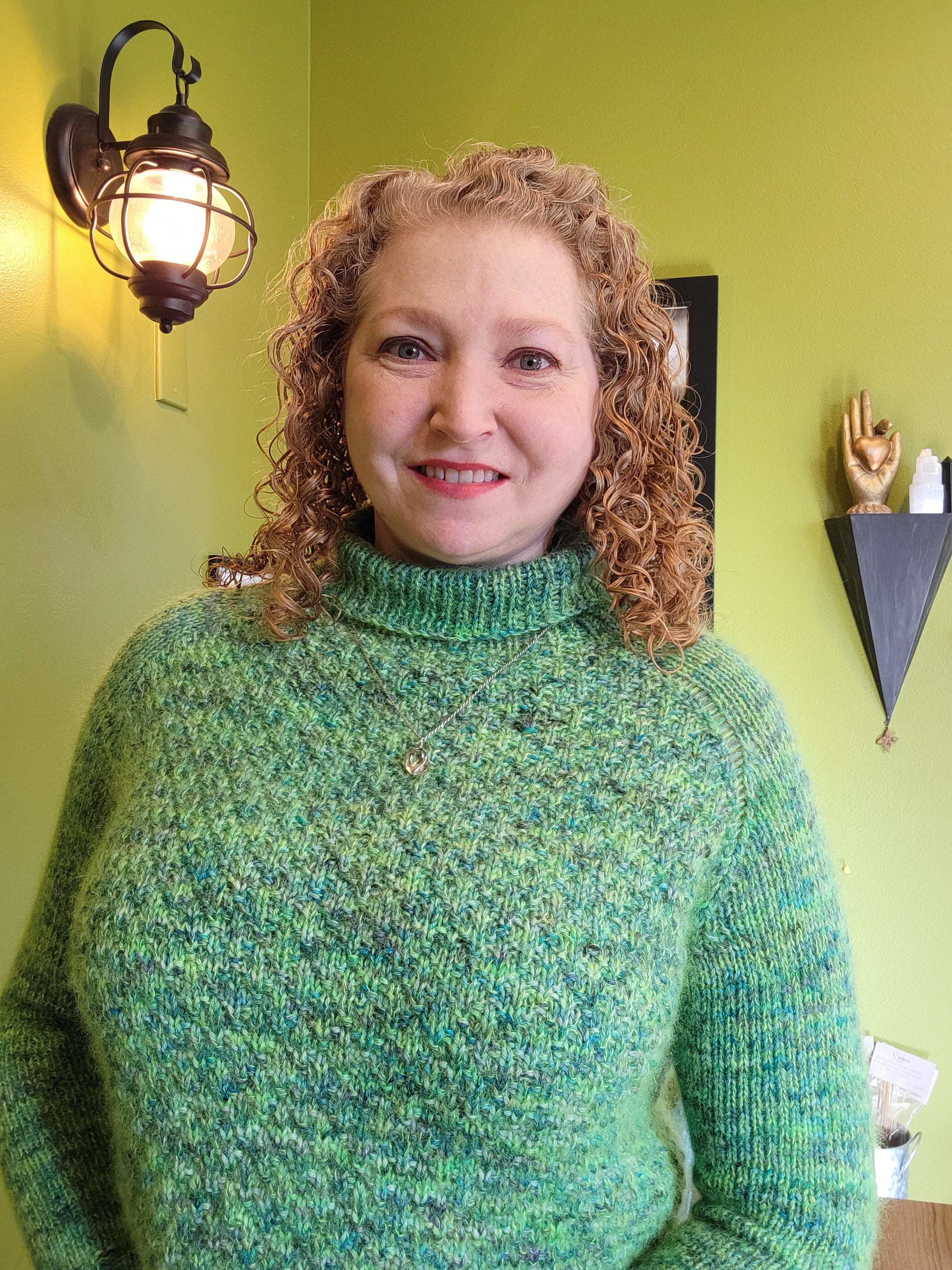 In 2018, Joe retired from a 29 year career in the Marine Corps, and the family discovered the eight-acre property at milepost 19 that had been on the market for a while. The owners were anxious to find a buyer. Wendy notes, "We really wanted to grow things." She adds, "My family loves living on Whidbey Island." Her children help with the planting and mowing.
In addition to the many flowers and other products they are growing on the property, Wendy wanted to offer a broad variety of carefully selected items that appeal to a range of buyers. Some of the current items for sale at Enchanted Beedle are knitting supplies, hand-dyed yarns, hand sewn bags, stitch marker bracelets, variety of knit wear, solid lotion bars, hand dipped incense, crystals and gems, tarot cards, white sage grown on property, jewelry, pendulums(many items made by Wendy), and gift items from a variety of suppliers.
There are now 90 fruit trees growing on the property, including pears, apples and cherries, and Wendy hopes to offer these for sale when the trees begin producing. She also plans to have Christmas trees; 300 have been planted so far.
When you come to the Enchanted Beedle, Wendy will be glad to provide answers for any questions you may have about the items carried in the store. She comments, "I love engaging with people who walk in for a visit."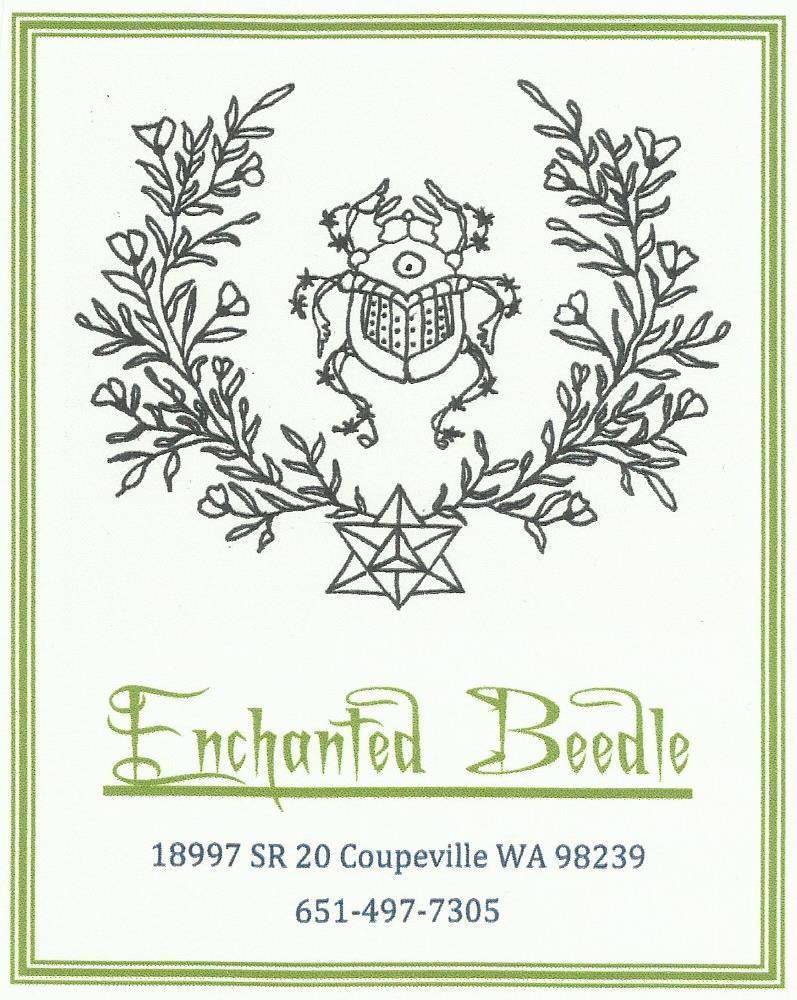 Current hours for the Enchanted Beedle are Friday - Monday, 11:00 a.m. – 5:00 p.m. The store is closed Tuesday, Wednesday and Thursday. You can call Wendy to inquire about a special item she might be carrying or any other questions about her products: 651-497-7305.
---
Summertime is a perfect time to find a selection of fresh cut flowers. Some of the special events being offered include a monthly Tarot night (open to everyone), and a potluck on Saturday evenings after the shop closes. The second Friday of the month offers "Psychic development classes."
Check Facebook for event listings.
---