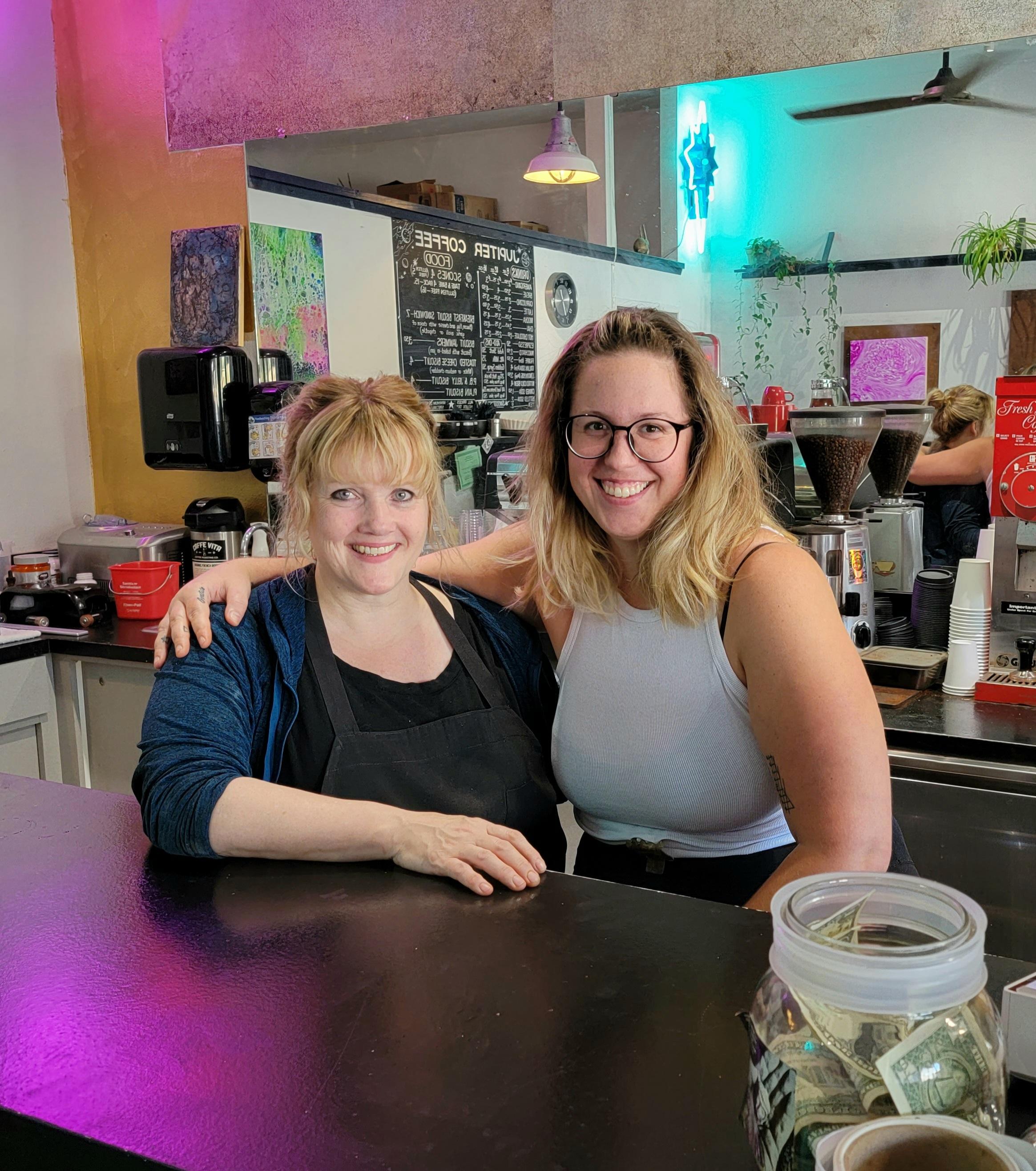 Laura Wills, who owns Jupiter Coffee, at 18205 State Route 525 #7 in Freeland, has created a reputation for great espresso coffee drinks (decaf as well as caffeinated). She uses Caffe Vita, and has wonderful yummy baked goods, prepared by her.
In the mid to late 80's and early 90's, Laura worked for Sydney and Mike at the Island Bakery in Freeland, which in her words was the most incredible bakery she has ever experienced. That is where she developed her passion for baking. She also used to frequent the Jupiter coffee space in the mid 90's when Larry Shorey had it as the 1504 Coffee Shop. She has many fond memories from that time which was a main reason for her wanting the location for Jupiter Coffee when she found out it was coming available.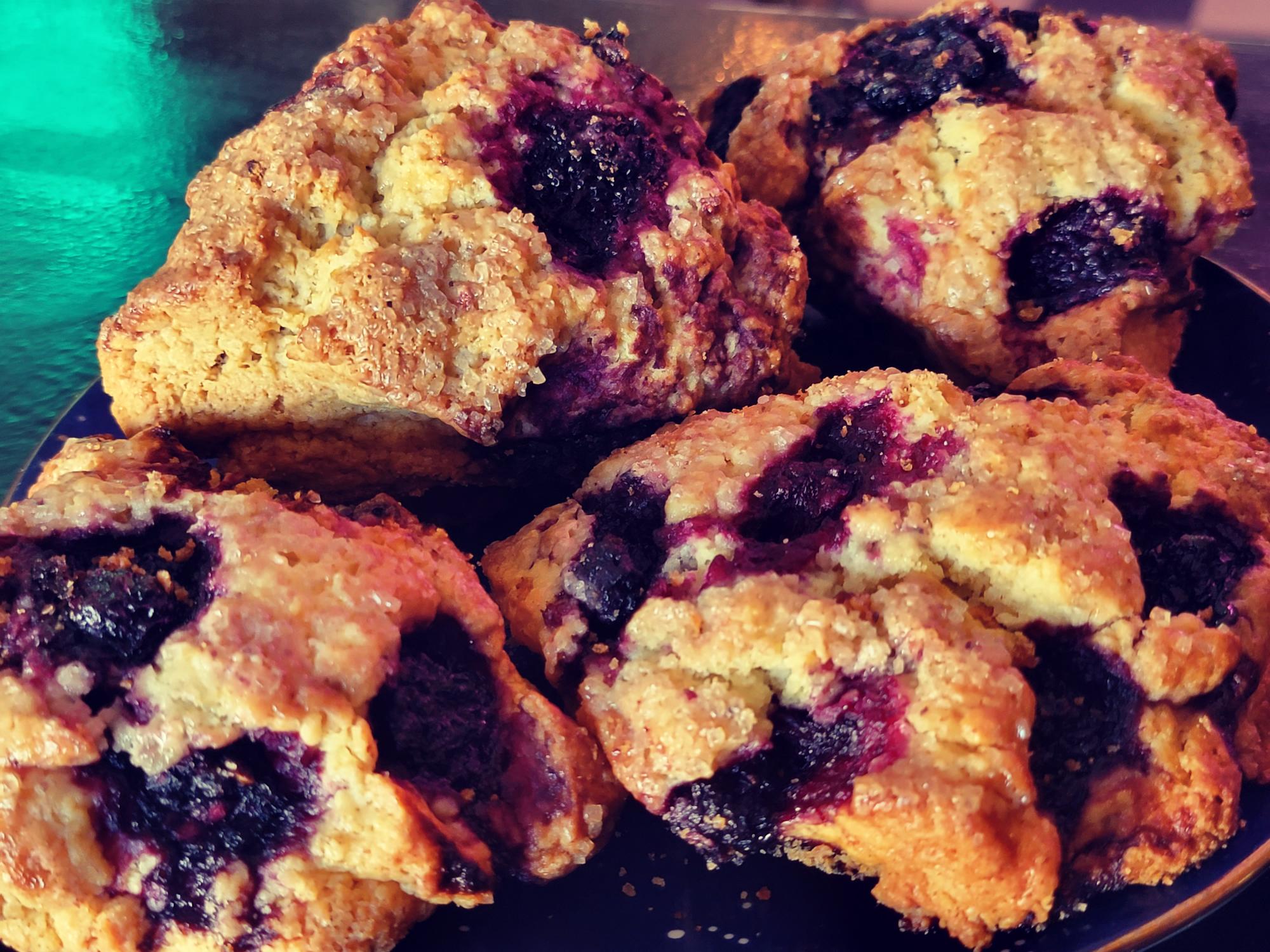 Laura spent much of her youth on Whidbey, moved away for a several years, then moved back to the island with her husband, Bryce, in 2020 to be close to their families. Prior to becoming a business owner on Whidbey, Laura worked as a medical administrator for an osteopath as well as at Virginia Mason Cancer Institute. Laura brings that caring spirit into everything she bakes and with all of her interactions with her customers.
In 2018, when Laura and her husband were preparing to move back to the island, she knew after nearly 20 years in the medical field that what she really wanted to do was return to her island roots.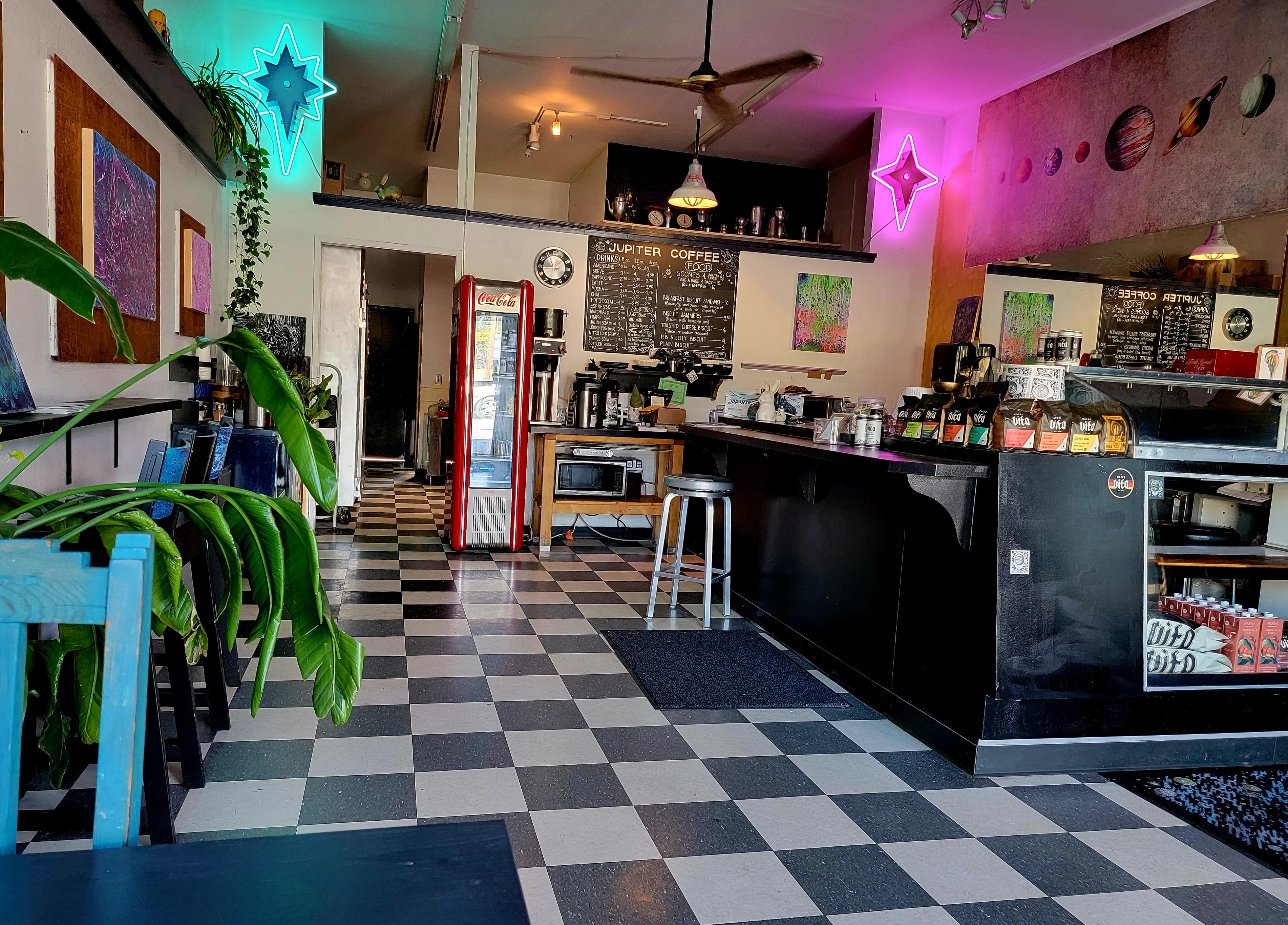 Besides the traditional range of espresso drinks, Laura has become known for the high quality of baked goods she produces. Word has gotten around that her scones are fabulous. There are several types including marionberry, blueberry, cinnamon swirl, pie cherry, and raspberry almond. Her baked goods often sell out before her shop closes each day. She also has some frozen, ready-to-bake scones available.
The variety of scones she offers, including gluten free, are rotated often and she responds to requests from her customers. She also offers many sweet and savory items, including chipotle and garlic aioli biscuit breakfast sandwiches, She takes special orders that she fills when she has the time.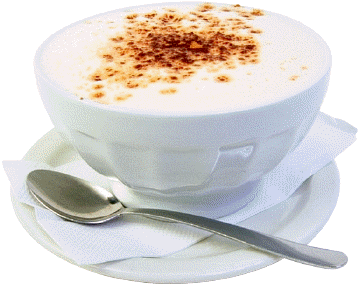 Right now, she does all of the baking and the espresso operations herself. Her husband assists on the weekends. Despite looking like a huge amount of work, she loves what she is doing. Laura adds, "I love the space that I am creating. Baking is a passion for me, and the connections I have with my amazing customers makes it feel like I have the best job ever. The space feels like my second home. I am grateful every day to be here!"
Jupiter Coffee's business hours are 8:00 a.m. – 12:00 p.m., closed on Tuesdays. You can call or text Laura at 206-354-1982.
Check out Instagram: jupitercoffeewhidbey and Facebook: Jupitercoffee