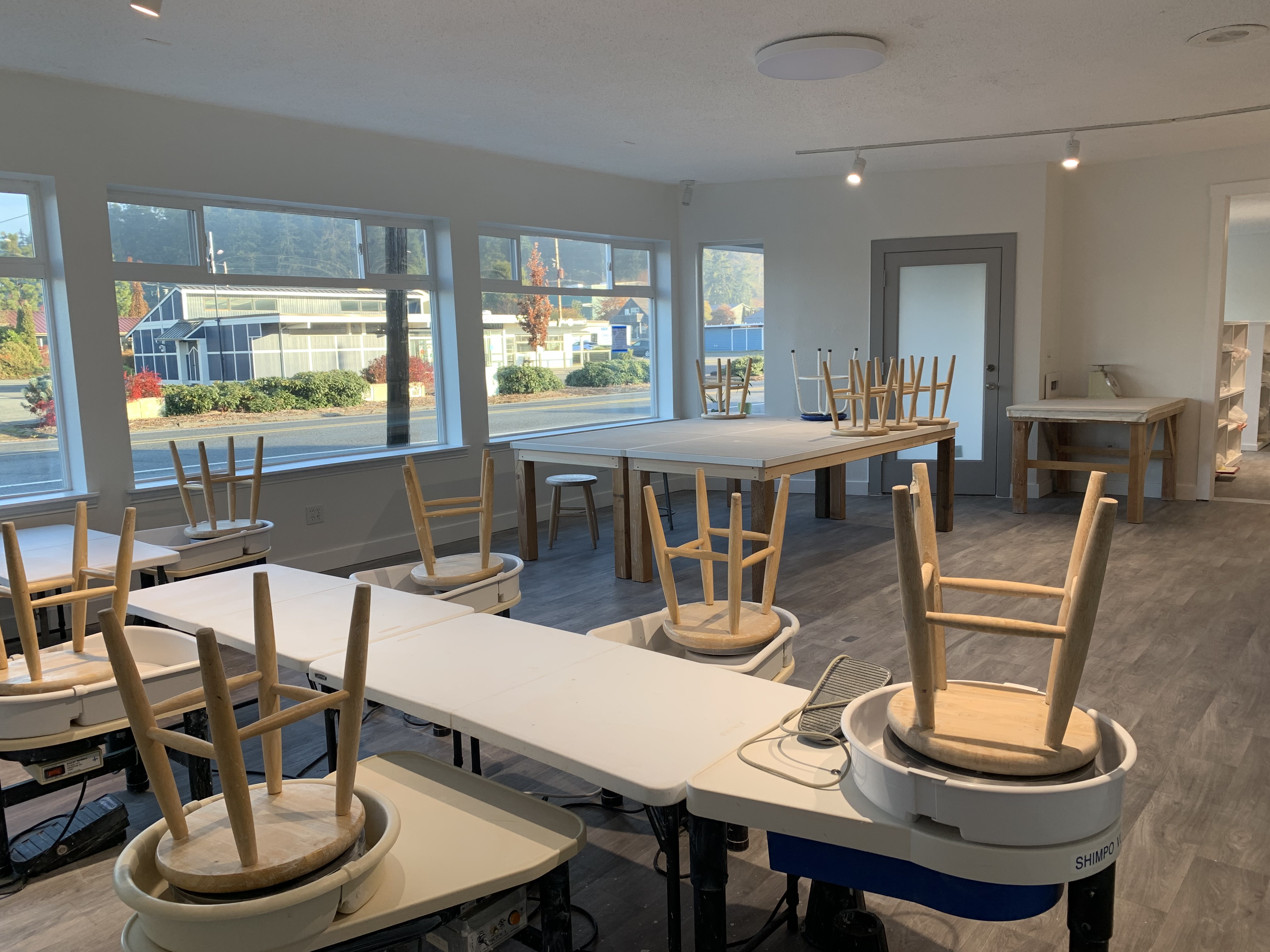 The Whidbey Clay Center was opened by Cara Jung in 2019. The studio was originally established in Freeland by Tina Beard. Cara first joined as a member; then purchased the studio when Tina was looking for a buyer. The current Whidbey Clay Center is three times larger than the original space, and the membership has grown from 15 potters at the beginning to 60 now.
Cara's love for pottery and ceramics started 20 years ago. She went to a small college in Iowa and studied art. After graduation she apprenticed with potters in the Midwest. She also did some production pottery at a studio in Minnesota. Cara earned an MPA in Ceramics from PennWest in 2008.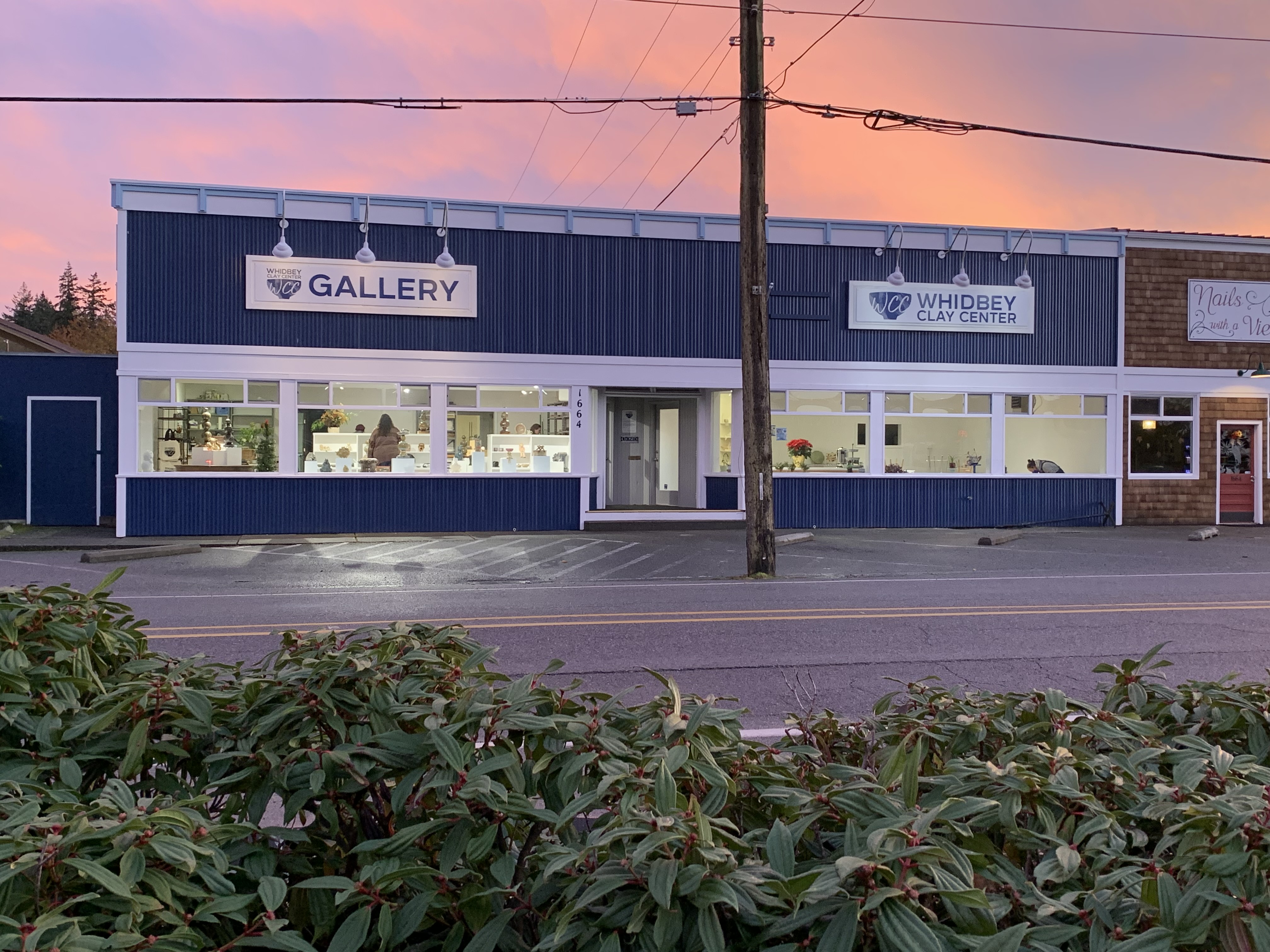 Cara and her husband Robert first visited Whidbey in 2017, and they agreed they would like to move to the island with their three children (now 15, 11 and 9). Robert Jung found a job as a veterinarian at the South Whidbey Animal Clinic. The opportunity to purchase the Clay studio from Kimberly Muller allowed Cara to have her own pottery business and to be part of the Whidbey community.
The Whidbey Clay Center has evolved into a unique place for people who want to work in a pottery studio, and also provides classes for people who want to learn more about the art of pottery making. Members pay $125 a month and have access to the studio, equipment, and private storage, as well as being able to use glazes and firing services. Other materials available for members to use include ribs, knives, sponges, trimming tools, calipers, scale, Griffin Grip, bats, ware boards and buckets.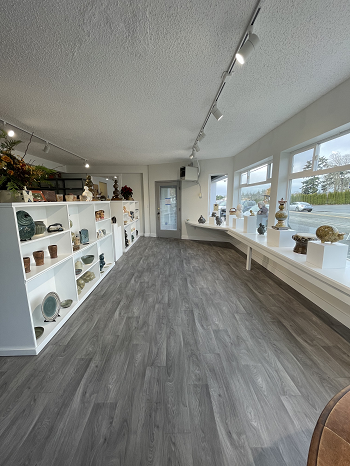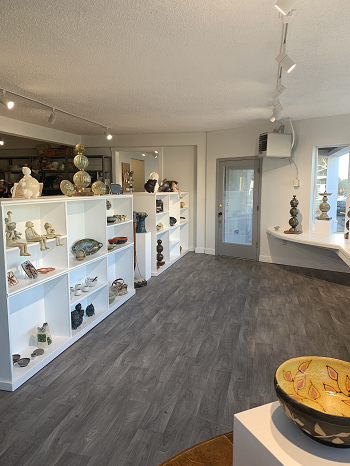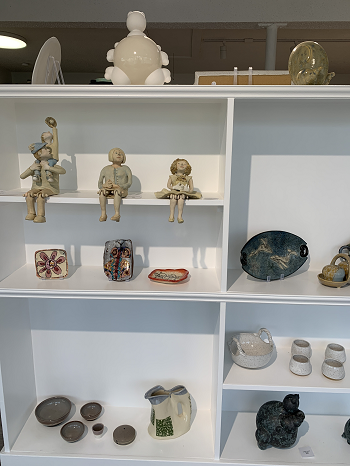 Members need to purchase clay, but everything else is included in the membership. Included in the membership is a door code that allows the members to have access to the studio whenever they want. Members work independently, though there is a community attitude and they help each other.
One of the recent changes to the Whidbey Clay Center has been the addition of a gallery where the work of the members can be displayed and sold. Individual members are also featured on the website: www.whidbeyclaycenter.com. The website also includes a listing of classes that are currently being offered.
Whidbey Clay Center is a member of the Washington Clay Arts Association (WCA), and the center offers many enrichment activities as well as a welcoming atmosphere for experienced and beginning potters.
Anyone who would like to know more about the current opportunities and classes at the Whidbey Clay Center can get information on the website: www.whidbeyclaycenter.com.