The South Whidbey Commons on 2nd Street in Langley offers delicious Mukilteo Coffee, homemade soups, and a warm and cozy atmosphere for enjoying the community-supported bookstore.  The "Commons" is also a non-profit organization, teaching young Islanders the skills needed to get their first job in specialty coffee, a global Industry with Pacific Northwest roots.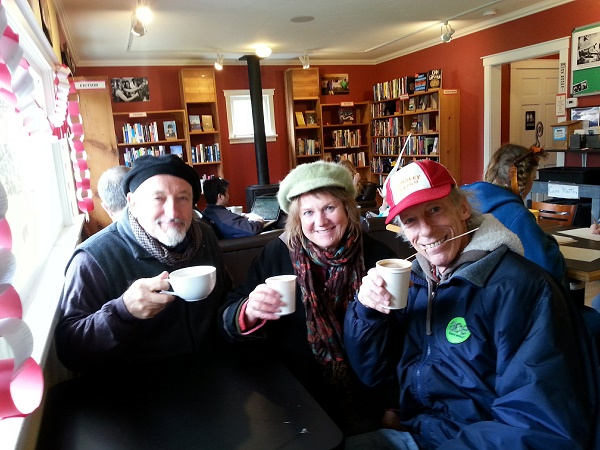 Commons Manager, Brandie Follett, is proud of the role The Commons plays in providing workers with marketable job skills: "I do my best to teach young people how to embrace their surroundings.  They gain confidence and a high level of career readiness; learning skills that they can use anywhere."

The Commons takes volunteers of all ages, but the focus is on the youth who get "back of the house" training with
food prep, cleanliness and safety, interacting with customers, and even helping out with scratch-made soups and baked goods.  Follett comments: "Those who successfully complete volunteer training move on to barista training and, hopefully, to paying jobs."
The Commons provides a top notch barista training program, in association with Mukilteo Coffee Roasters, a fast-growing global brand and highly respected South Whidbey Company.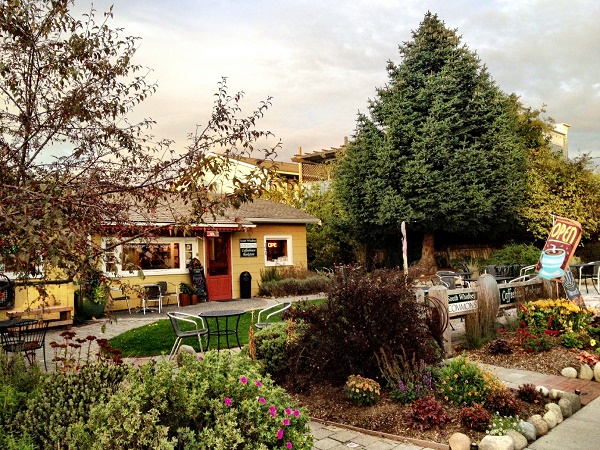 A New Manager
Brandie Follett recently became Manager of the South Whidbey Commons and Bookstore. After many years living the urban lifestyle of Southern California, she wanted a change for her family that would provide an environment closer to where she spent her childhood on a farm in the Adirondack Mountains.  
She had a good friend who had lived on Whidbey Island for many years and worked at The Commons.  Her friend told her, "I think you'd love Whidbey Island."
Follett, her husband and their eight year old daughter made the move to Whidbey.  Shortly after arriving on the Island, she learned about an opening at The Commons.  With a background of more than 20 years in the restaurant Industry, this was a perfect fit.
The Commons Thrives with Community Support
Follett's first order of business, besides continuing the training program, was to make connections with the community.  "The more I learned about The Commons, the more I saw an opportunity to make a difference in the lives of people, especially youth.  I feel a calling to work with teenagers.  The kids know they can count on me."
The Commons was closed for six weeks in 2014 during the 2nd Street construction project, and re-opened in July. Follett has been genuinely moved by the comments she received after The Commons re-opened. "I'm so humbled that people have actually stopped by to thank me for The Commons being back in business.  It also touches me that many 20-somethings have come to visit and tell me how much working at The Commons meant in their lives."
Stop by The Commons, 124 Second Street, Langley, WA 98260, every day between 7:30 a.m. and 7:00 p.m.  

Visit the website

to learn more or give them a call at 360-221-2414.