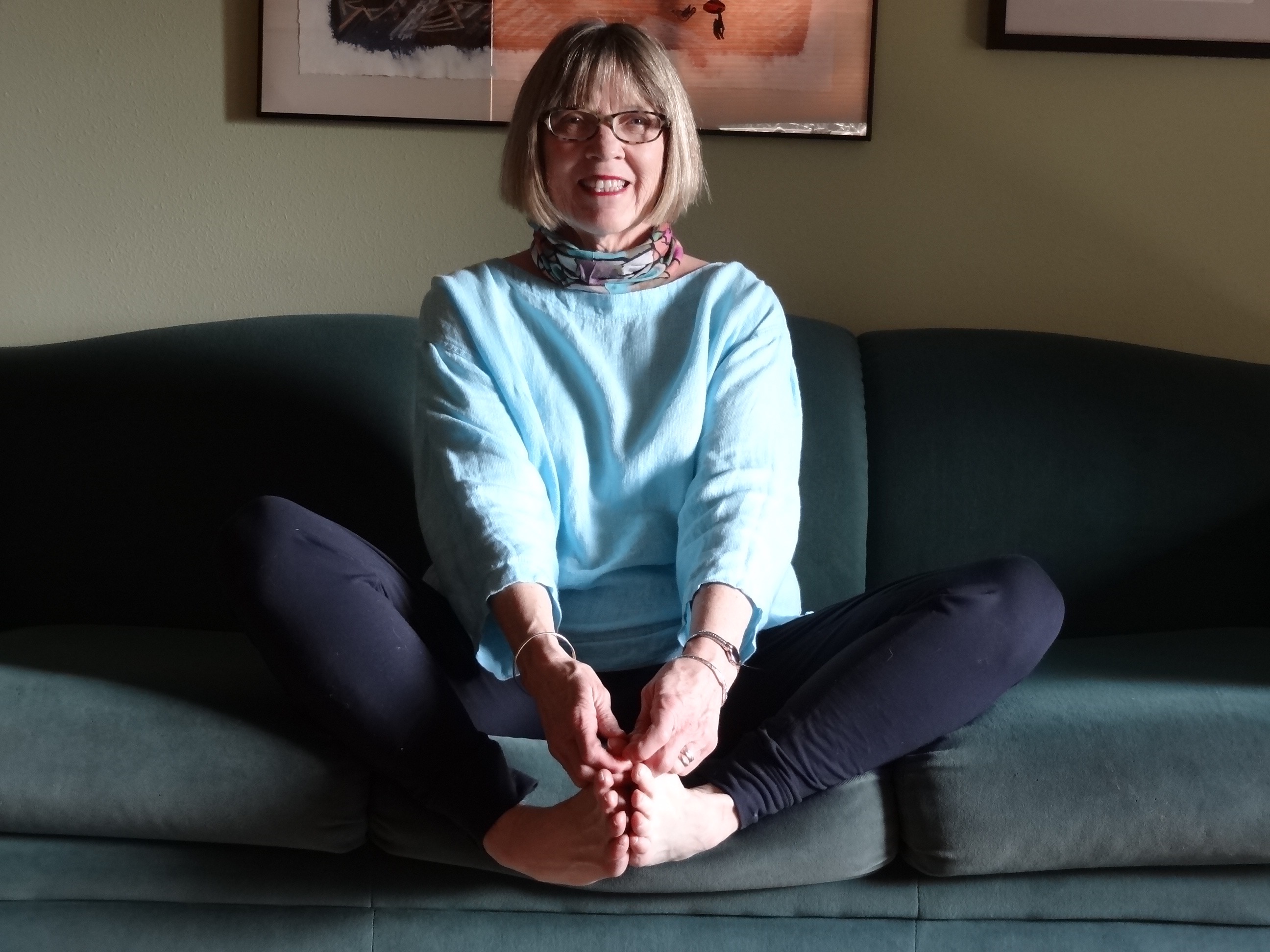 By Carolyn Tamler
Dianna Piazzon has been teaching yoga for over 10 years and has been at her studio in Downtown Coupeville for almost eight years (the original name was Awaken Flow Yoga).
Dianna began her love affair with yoga in the late 1970"s. She attended classes in southeastern Michigan where the great yoga master B.K.S. Iyengar piloted his yoga style and instructed many teachers. Dianna was fortunate to have one of those teachers. Through the years she studied many styles of yoga, at all times staying open to the unique principles of each style. In 2005 she attended White Lotus Foundation in Santa Barbara, California, one of the most established schools of yogic thought and practice. It is known for its non-dogmatic approach that inspires freedom and contemporary insight.

After her training and internship she began renting studio space in Downtown Coupeville and teaching classes that same year. She started with a part time business, still working as a full-time teacher. In the summer of 2007 she turned to full time yoga, with a goal of creating a yoga community in Coupeville.
Dianna's Vinyasa Yoga is a welcoming studio where East and West meet. Asana, pranayama and meditation are all practiced at three levels: seated yoga, gentle/beginner yoga and vinyasa/flow yoga. Seated yoga class is for those individuals with some physical limitations. Gentle/beginner yoga covers all the basics; students move from standing to seated positions on the mat. Vinyasa/flow is for those that are more experienced and/or more athletic.
Dianna says, "I want to bring yoga to the everyday person--for him or her to realize the benefits of a yoga practice. I want my students to feel the connection between the body, mind and spirit--to feel how yoga can be transformational in one's everyday life. It is so important to stretch, relax and strengthen your body--we live in such stressful times."

Dianna teaches eight to 10 classes per week. There are special classes for partner yoga and Parkinson-challenged individuals. Private classes are also available and can be arranged at Dianna's eco-green, straw bale sanctuary in her lovely backyard.

Her studio is located in The Coupeville Inn, right across from the post office. Currently, classes are Monday, Wednesday and Friday mornings. Each class meets twice a week. Check her website at www.awakenflowyoga.com for schedules. Or call Dianna at 360.678.5131. She will be happy to answer your yoga questions.