By Carolyn Tamler

The first thing Damien and Tiffany Cortez make clear about Taproom@Bayview Corner is "We don't sell anything corporate; it's all craft beers."
In 1979, President Jimmy Carter approved the making of home brews, thus allowing people to begin making and selling craft brews. Prior to 1980, beer was essentially Budweiser and other corporate brews. In the years since, hundreds of micro-breweries have popped up.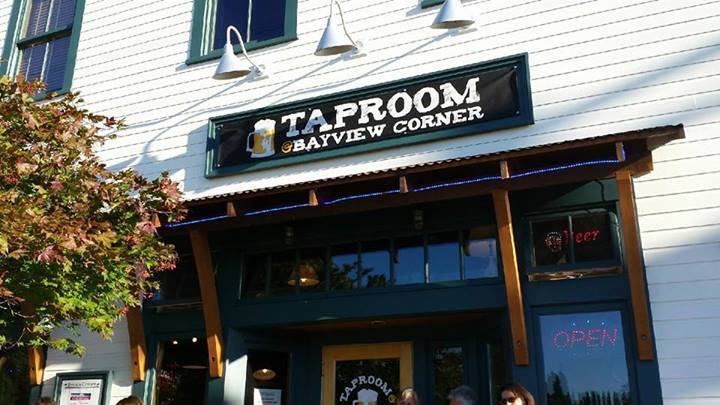 Damien and Tiffany Cortez opened Taproom@Bayview Corner on June 20th of last year. Since it's opening, a growing number of people are discovering this special place on South Whidbey to sample a broad range of craft beers. They also offer wine and cider.
Damien was born in Coupeville and has spent most of his life on Whidbey. He worked at several restaurants, but while working at the Beach Fire Grill he learned about quality craft beers. Tiffany also grew up on Whidbey. She was involved with her parents in the operation of a Montessori School which provided her with useful experience for running a business. Damien met Tiffany in 2013, and their connection was instant. They were married just over a month after their first meeting. They immediately began sharing ideas for having their own business.
Sheila Streicek at Tres Gringos, a Mexican restaurant in the Bayview Corner Building, told Damien about a space that was available adjacent to her restaurant. She suggested that a bar would be a perfect neighbor. Damien and Tiffany talked with Sheila and let their imaginations visualize the possibilities. As they both say: "We made it happen."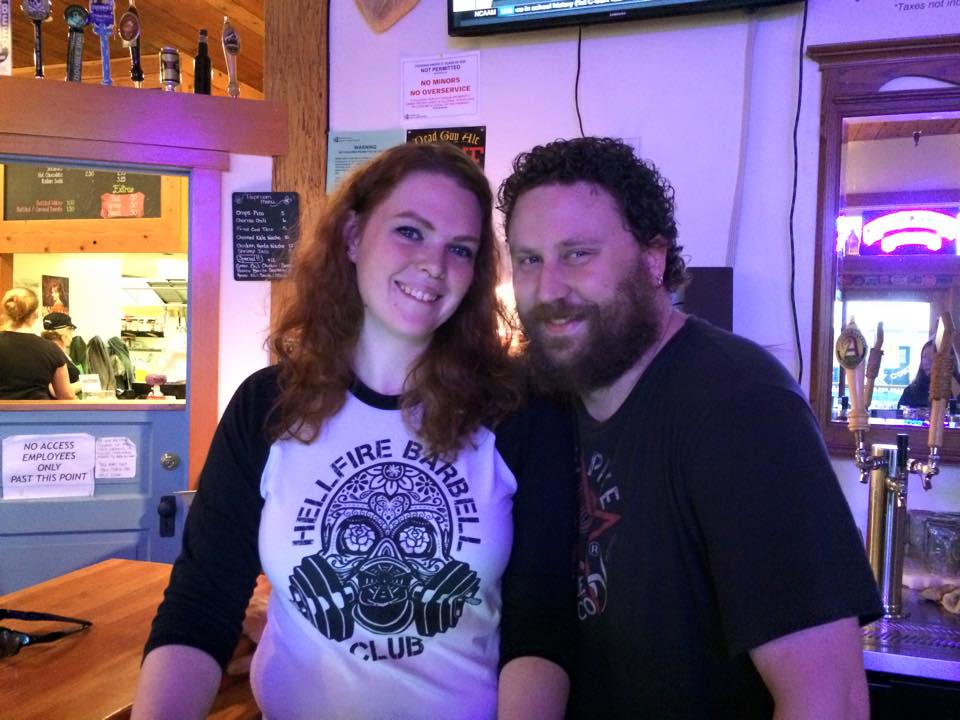 The plan for Taproom@Bayview Corner was to create a space where people would feel comfortable hanging out and chatting with friends. All who have been there would agree that that the Cortez vision has been accomplished. People are sampling brews and sharing their lives throughout the day and evening. There are ten beers and two ciders on tap and a generous selection of bottled beers from which to choose. The selection keeps changing so that new beers are always there to sample.
Damien and Tiffany have enjoyed getting to know several of the local beer representatives who give them information about what's new and exciting. Many of the brews are high-end and difficult to find.
One Thursday a month is a Brewer's Night, from 6 p.m. to 9 p.m., when customers get to sample and learn about the selections from a particular brewery. Live music is featured every Tuesday from 7 p.m. to 9 p.m.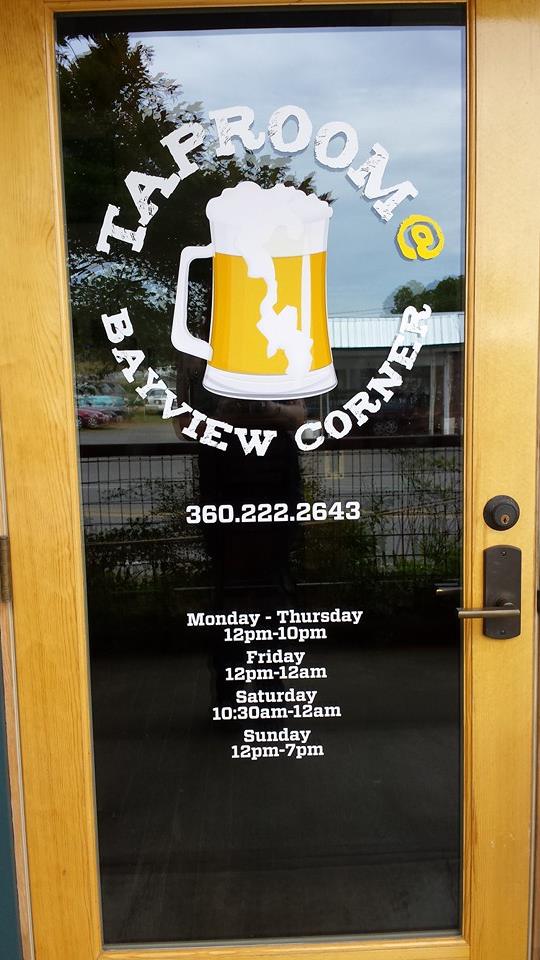 It's easy to sample these craft brews. A small schooner (6 oz.) is just $2.75, a 12 oz. mug is $4.00, and a 16 oz. mug is $5.00. For $10, you can sample a flight of four beers.
Since its opening, business has been growing steadily, largely by word-of-mouth and by people who see it just passing by on their way to and from downtown Langley. Blue lights and a large "Open" sign in the front make Taproom@Bayview Corner very noticeable to those passing by Bayview Corner.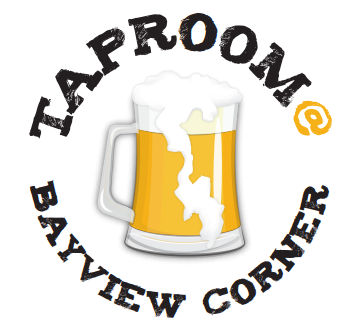 Hours are posted on the door: Monday and Tuesday, 4 p.m. to 10 p.m.; Wednesday and Thursday, noon to 10 p.m.; Friday and Saturday, noon to 12 a.m.; and Sunday, noon to 10 p.m.