By Carolyn Tamler
Have you wanted to have your own small cruiser so you could spend a day boating around the beautiful Salish Sea and making stop overs in some of the charming towns on Whidbey Island? 
Whidbey Island Charters is granting your wish to have your own boat and crew for a day.  You disembark from the Langley Marina and choose where you want to go and one or two places you'd like to visit for a short while.  Then, let the Captain take you on your adventure.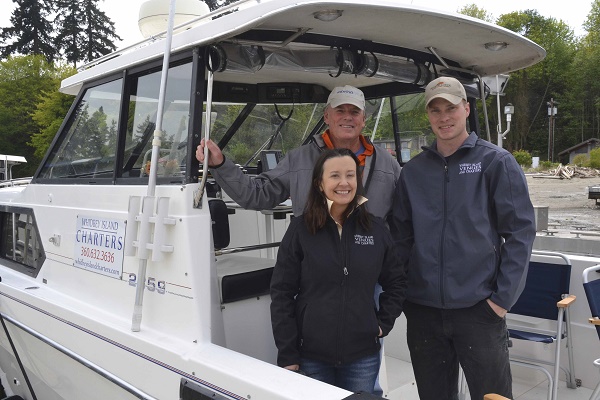 Bob Maschmedt, lives on Whidbey Island and owns a 32 foot Bayliner Classic Elite.  He has lived on Whidbey Island his whole life, and over the years he heard people talk about how much they'd love to cruise in a small boat, but didn't want to spend the money for a boat or its upkeep.  As a business man, Bob realized that no one else on the island was doing custom leisure cruises, and he saw the potential to create a successful day cruise business.
He launched Whidbey Island Charters in May 2014 and is pleased with the response he has gotten from new and returning customers.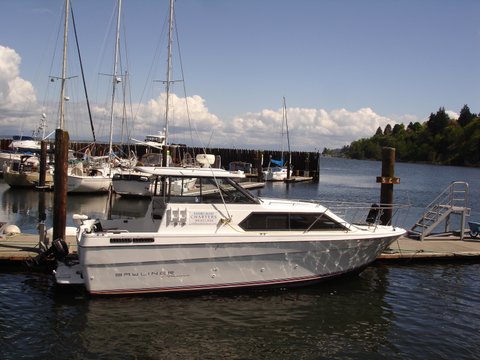 Linnea Hess manages the business for Bob.  Linnea's friendly personality and her ability for management and organization, makes her an ideal person to handle all of the bookings and arrangements for Whidbey Island Charters. She also serves as a hostess when needed.
Linnea enjoys meeting people and showing them the beauty of the waters and landscapes surrounding Whidbey Island.  She delights in creating a totally personalized experience for cruise customers: "Before we head out, I make sure we are going to the place or places they want to see.  I provide them with suggestions for sites where we can dock, and food and accommodations." She keeps track of the latest sightings of sea mammals so she can alert people to be on the lookout.  "On some of our recent trips we've seen whales, porpoise, sea lions, harbor seals, and otters.  And, there is always a variety of sea birds as well."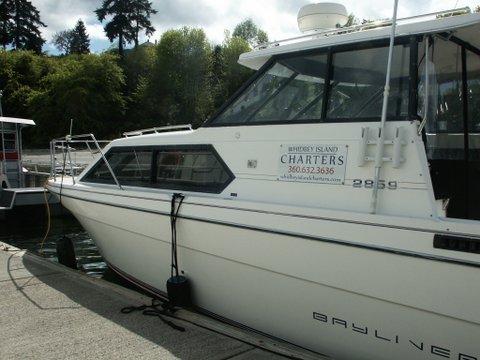 Linnea comments, "For one day, the person who books with us owns a small cruise ship. They provide their own food and drink.  The Captain takes them to their chosen destination or destinations, and they relax and enjoy the experience."
Booking the Bayliner for 4 hours is $650, a six-hour cruise is $795 and an 8 hour cruise is $995.  Some destinations for a one day trip include, Everett Marina and Hat Island, Coupeville, Port Townsend and Deception Pass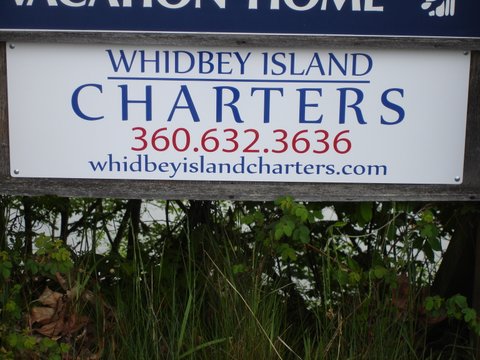 The cruise season runs from March through October, depending on the weather.  This year, Whidbey Island Charters will also be offering two to three-night excursions to the San Juan Islands.  The Captain is open to other suggestions.
If you'd like to have your own cruise ship with the Captain and crew for a day, give Whidbey Island Charters a call: 360-632-3636.  They even provide binoculars.