By Carolyn Tamler
In the four years that Corey Hess has had his Soma practice in Langley, it has grown largely by word-of-mouth from people who rave about the healing and relief from pain they have experienced.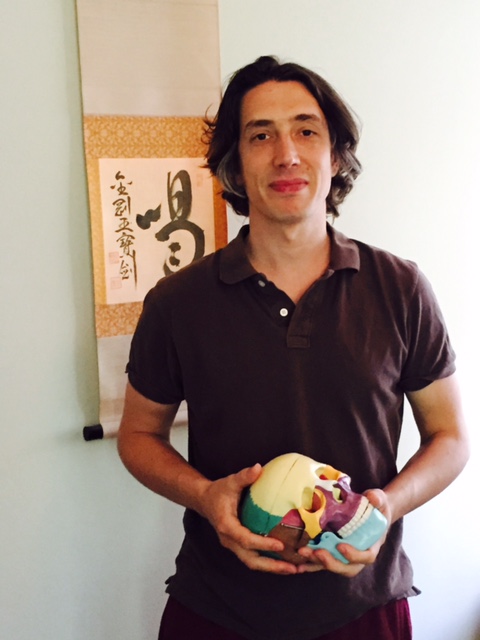 Soma Neuromuscular Integration® is a bodywork therapy that works with the connective tissue and nervous system in the human body to create positive change structurally,energetically, and emotionally. It is based on the work of Dr. Ida P. Rolf, whose work is commonly known as Structural Integration or Rolfing®. Soma emphasizes more of an internal journey. It helps the client reconnect with their own body.
Corey's path to becoming a healer and living on Whidbey was a long and circuitous one. He was raised in a small town in Michigan and later moved to Florida. He obtained a HumanitiesDegree from Florida State University. At that time in his life he says, "I thought I might become a poet."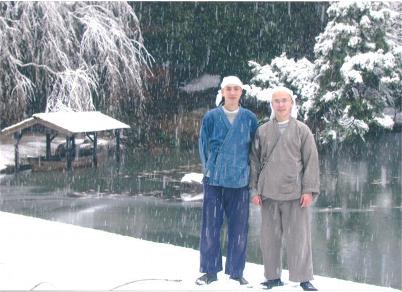 While attending the University of Montana on a National Student Exchange, he met the American Zen poet Gary Snyder who advised Corey to go to Tahoma One Drop Monastery onWhidbey. At the One Drop Monastery, he met Shodo Harada Roshi, who was visiting from Japan. Corey had tea with the Roshi and decided he wanted to train more intensely with the Roshi in Japan.
He ended up spending five years with the Roshi at his monastery in Okayama, Japan. While there he did meditation, physical work and interviews with the Roshi. He also came to realize that he wanted to help others heal, using energetic work: "I fell in love with healing, and particularly the body's ability to heal from within." He returned to Whidbey in 2006 with his future wife Teresa, who had also been training at the monastery in Japan.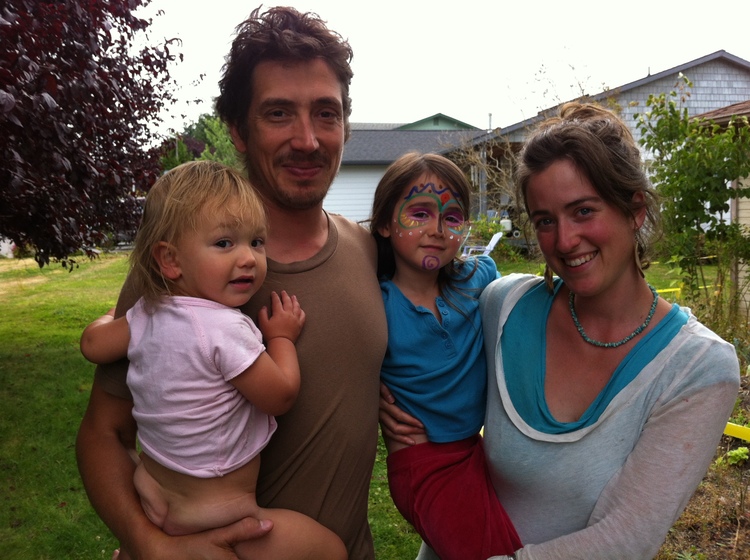 Corey wanted to find a way to express his love of healing. After researching his options, he trained at the Soma Institute in Buckley, Washington until he was certified.
In 2011, he began his own healing practice in the Saratoga Creek Building in Langley using Soma Neuromuscular Integration®. He lives in Langley with his wife Teresa and their two young daughters.Since opening his business, he has been very satisfied with his work: "My work is both subtle and profound. I am not a bulldozer. I primarily communicate with the nervous system ratherthan forcing the tissue to do what I want." Soma has been known to help with chronic pain, joint pain, post-partum issues, sports injuries, auto injuries, fibromyalgia, carpal tunnel, TMJ, depression, emotional healing and more.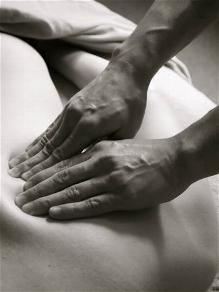 More information about Corey and his practice can be found on his website:

www.coreyhessbodytherapy.com/

. You can also call Corey to arrange an appointment, learn about Soma, or to have a healing session: 952 657 6055. Hours are by appointment: every day but Tuesday and Wednesday.