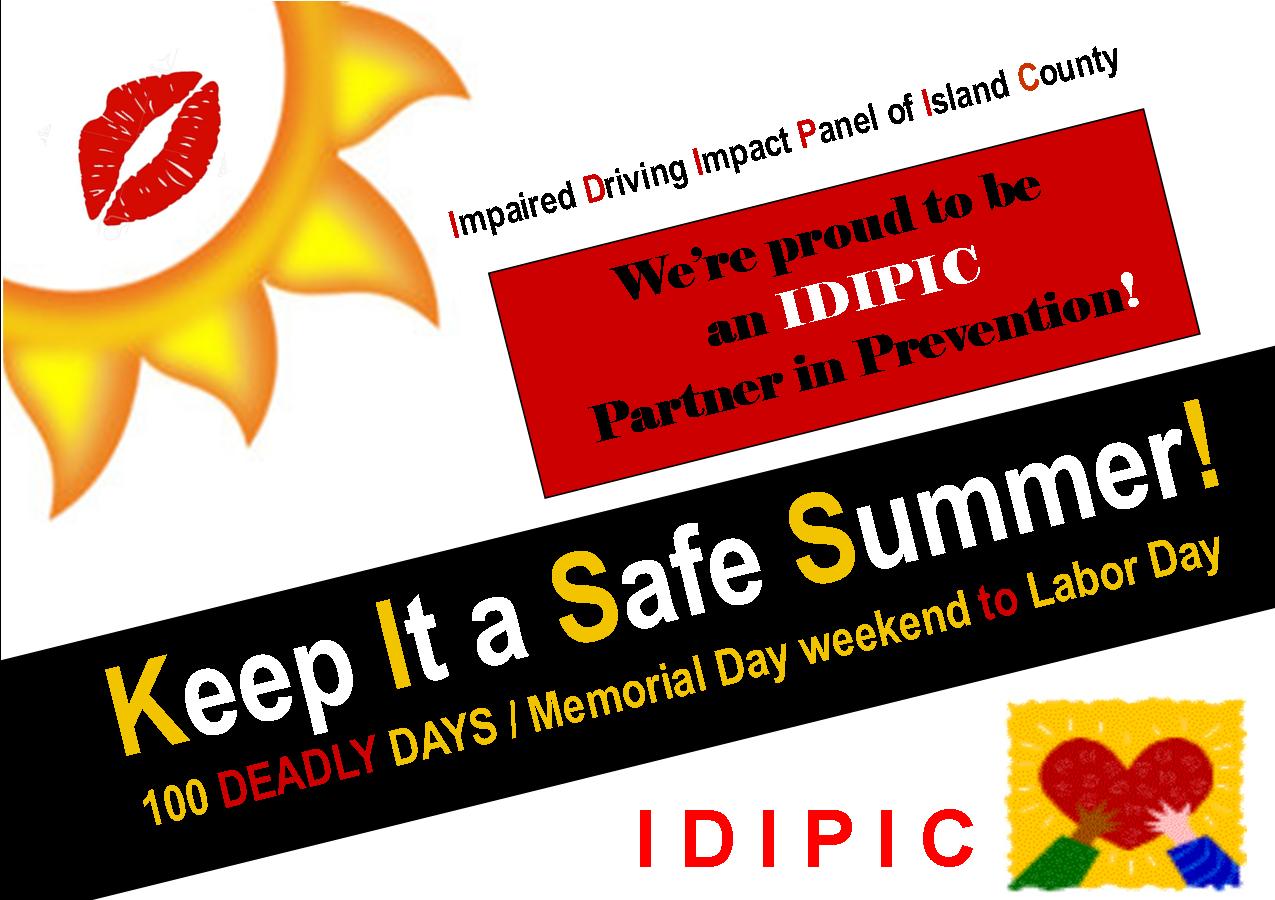 By JoAnn Hellmann
Summer may be winding down but Labor Day weekend brings an increase in highway travel and impaired driving.
That's why state and local law enforcement agencies are stepping up efforts to crack down on this deadly epidemic to prevent its toll of needless injuries and deaths.
And what a toll it is. In 2013, there were 10,076 people killed in DUI crashes, almost a third of all traffic fatalities. That same year in Washington State a third of those killed on our roads were also due to impaired driving, 149 up from 143 the year before.
Those aren't just numbers. Each represents someone's loved one. Lost because a driver chose to get behind the wheel while under the influence. The drug of choice is usually alcohol reports show but at times it turns out to be certain prescription and over-the-counter drugs. More and more in our state it's marijuana.
Newly released data from the Washington Traffic Safety Commission shows that marijuana is increasing as a factor in deadly crashes. The number of drivers involved in deadly crashes who tested positive for marijuana increased 48 percent from 2013 to 2014.

"We have seen marijuana involvement in fatal crashes remain steady over the years, and then it just spiked in 2014," noted Dr. Staci Hoff, WTSC Data and Research Director on WTSC's web site.

A new law prohibits drivers and passengers from using marijuana while driving. It also prohibits anyone from keeping marijuana in the vehicle unless it is in its original sealed packaging or is stored in the trunk or some other area of the car not normally occupied by people.

JoAnn Hellmann
"Whatever the drug used, people who drive impaired know it's illegal. They know it's wrong. But they do it anyway," says JoAnn Hellmann, director of the Impaired Driving Impact Panel of Island County.
"Why? Offenders who've attended IDIPIC's impact panels over the years have often commented they drove many times impaired before getting caught. And it was just easier to drive themselves home than bother to make safe driving plans before drinking, toking or medicating. They let habit and convenience trump theirs and others' safety," she adds.
There are several forms of impairment on our roads: drowsiness, distraction, road rage, etc. But as Hellmann explains 'when you broaden the problem base you broaden the solution base.' Because DUI is the most common cause of traffic fatalities, IDIPIC's focus is chemical impairment: alcohol and other drugs.
Driving under the influence is one of the deadliest and most often committed - yet preventable - of crimes. But there are several ways you can help keep your loved ones safe not only this Labor Day holiday but year-round:
Plan for a safe way home. Get a taxi. Or a designated driver who's not used any alcohol or other impairing drugs.
Host a safe party. Offer non-alcoholic beverages, serve plenty of food, stop serving alcohol well before the party ends and arrange alternate transportation if needed.
Report suspected impaired drivers. You may use your cell phone to do so. Possible indicators of impairment include: turning with a wide radius or clipping curb, drifting, weaving, following too closely, slow response to traffic signals, driving too fast or slow or erratic speed, tapping brakes unnecessarily, driving with headlights off at night and driving on or repeatedly touching the center line or fog line.
Attend an IDIPIC panel and learn much more.
"Often people attending IDIPIC panels expect it to be boring and don't expect they'll learn much they reveal in written comments after panel," mused Hellmann. "Time after time feedback includes words like 'eye-opening,' 'heart-touching' and 'memorable.' One recent offender wrote: 'Wow! Your panel was very dramatic. I was moved to tears. My attitude about DUI has changed forever! Thank you.'"
IDIPIC panels are free and open to the general public. Driver's education students and their parents also attend at no cost. Court and attorney-ordered DUI and MIP (Minors in Possession) offenders regularly attend for a fee. Over 450 impact panels have been provided since 2000 in Oak Harbor, Freeland and aboard Naval Air Station Whidbey Island.
The non-profit 501c3 also provides a variety of elementary to high school drug prevention programs around the island.
For more information on IDIPIC or if you would like to get involved as a speaker or helper, please visit www.idipic.org.