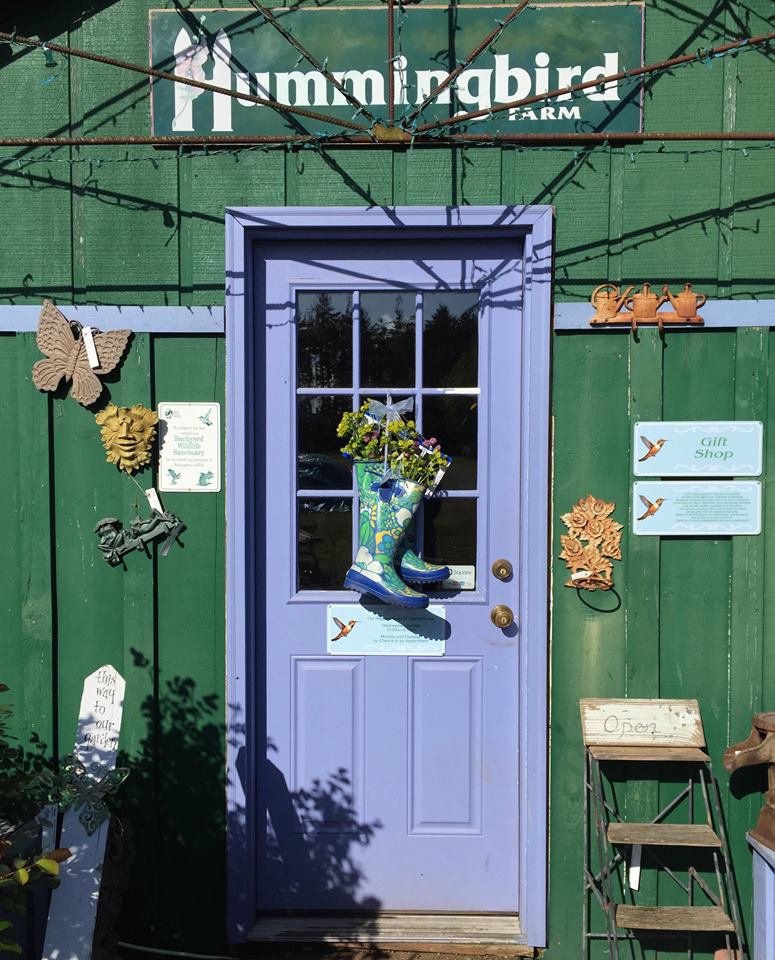 Crafters, artists, farmers, bakers, and food vendors, Hummingbird Farm Nursery and Gardens is hosting our Oak Harbor Winter Market, mid October through late December 2015.
The OHWM will be held at Hummingbird Farm on Saturdays, 10am-3pm, October 17th - December 29th. We have 20 inside booths available to rent. Produce farmers will have outdoor space for canopies and trucks next to our retail greenhouses. Food vendor spaces are available near the barn along with picnic tables, benches, and chairs.
Hummingbird Farm Nursery and Gardens is located at the corner of Ft Nugent and Zylstra Roads. Just look for the Periwinkle Barn. We are only 3 miles west from downtown Oak Harbor, and 8 miles north of Coupeville.
Affordable season rate is $200, and a drop-in vendor rate for $25/day (on a "space available" status). Items must be farm-made, home-made, farm-grown, or produced in a licensed commercial kitchen or portable food-truck.

Vendors must have their resale licenses, WA state food-handlers permits (if applicable), and insurance is strongly recommended.
We support one-of-kind art and craft categories of vendors (fiber art, photography, wood crafts, jewelry, ornaments, ceramics, paintings, paper art and stationery, stained glass, soaps and lotions, jams and jellies, etc.)
Please, share this invitation with those whom might also like to participate.
We encourage everyone to use social networking so we can all support local, shop local, stay local and LOVE LOCAL!
Please, contact us today to reserve your vendor booth, or for more information and inquiries: lori@hummingbirdfarmnursery.com or 360-941-7470.
Stop by our farm, any day, 10am-6pm, for an OHWM information packet and vendor contract. We are happy to email them, as well!
Thanks!
Lori & Lee Spear
Hummingbird Farm Nursery and Gardens
2319 Zylstra Road
Oak Harbor, WA 98277
360-679-5044 ~ Shop phone, please leave a message
ohwm@hummingbirdfarmnursery.com
Local since 2001