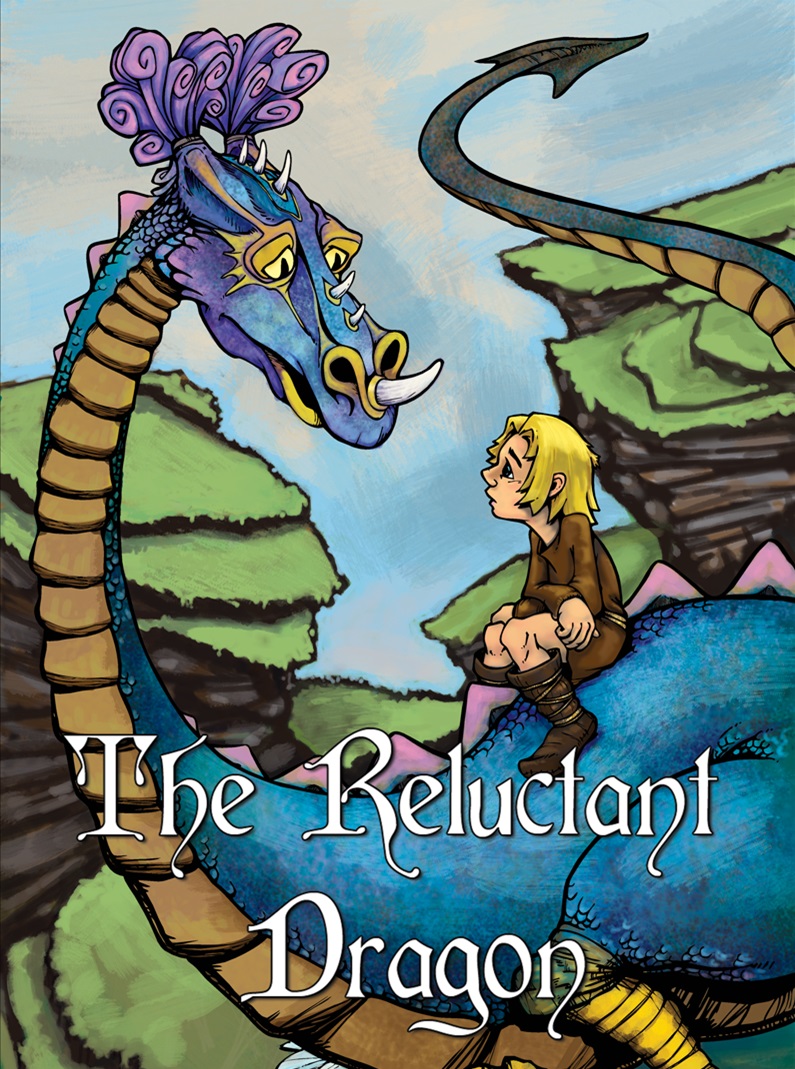 Langley, WA: Whidbey Island Center for the Arts (WICA) is proud to present Tears of Joy Theatre's The Reluctant Dragon on Friday, November 6th at 7:30 p.m.
WICA's Family Series returns with this unique adaptation of a beloved children's story, performed by Tears of Joy Theatre, the internationally recognized and highly acclaimed masters of puppetry. What happens when a dragon moves into the neighborhood? Find out in this delightful play based on the story by Kenneth Grahame. The dragon, as magnificent as any dragon who ever took the stage, is not the fearsome type. He, like the boy who befriends him, is more interested in art and poetry. The villagers, however, assume that they are in grave danger and send for Sir George, the renowned dragon slayer to save them. With the boy's help, Sir George learns that the dragon poses no threat to anyone, but to keep the villagers happy, he and the dragon stage a mock battle with great showmanship. Adapted by Tears of Joy Theatre's Artistic Director Nancy Aldrich with music composed by John Vergin, and designed by Christopher Harris.
"Thank you so much for bringing the mystical, magical world of dragons and knights to Ocean Park Elementary on September 22nd, 2015. We always look forward to the Tears of Joy puppeteers, but this time it was even more fantastic than ever before!
It was thrilling for our students to see the dragon puppet in all of its winged glory! The shrieks of pleasant fright from the Kindergarten classes brought a smile to our faces. Scary…but not so much. How perfect for this age!
As a school, we appreciate the creativity and talent of Tears of Joy Theatre. Our kiddos tend to be survivors-none of them were born rich and famous. They are so talented at thinking outside the box. Your presence here might spawn the next Jim Henson…who really knows what the future holds. Thanks for planting seeds!"
-Suzanne Knutzen, M.Ed., National Board Certified Teacher
Tears of Joy Theatre is recognized as one of the nation's outstanding puppet theaters, known internationally for its innovation and excellence. Each year their programs serve over 100,000 children and adults. The company tours widely throughout the United States as well as offering a variety of educational programs in the Portland-Vancouver metropolitan area. Tears of Joy Theatre has received a Washington State Governor's Arts Award and a Young Audiences Sunburst Award for its "exemplary commitment to arts in education." Four of the theater's productions have received American puppetry's highest honor, The Citation of Excellence in the Art of Puppetry from UNIMA-USA.
In addition to the public evening performance, there will be a free matinee earlier that day for the students of Langley Middle School - made possible by the generous support of the National Endowment for the Arts.
Adult $15 / Youth $10 - Ages 12 and under
Online tickets are available until noon the day of the show at www.wicaonline.org. For tickets by phone, call the Box Office at 360.221.8268 or 800.638.7631. You can also buy tickets in person at the Box Office at 565 Camano Ave in Langley between 1 and 6 p.m. Wednesday through Saturday, or two hours before any show.