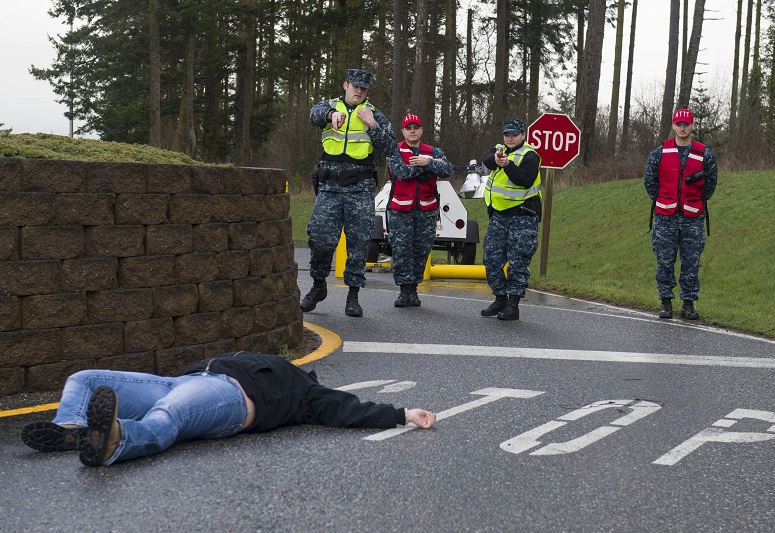 NAVAL AIR STATION WHIDBEY ISLAND, Wash.- NAS Whidbey Island personnel participated in several training activities this week as part of the Navy's annual Solid Curtain Citadel Shield, a regularly-scheduled exercise intended to ensure the readiness of Navy security forces.
Solid Curtain Citadel Shield is a way to assess Navy Command and Control capabilities and evaluate Naval Security Forces ability to response to current real world threats through a coordinated Navy-wide exercise.
"The exercise scenarios are designed to stimulate command and tactical-level decision making at varying force protection conditions," said Shawn Lightfritz, NAS Whidbey Island's Exercise Program Manager.
"Overall, Solid Curtain Citadel Shield tests our ability to respond to threats and validates our ability to communicate effectively during an emergency. The exercise also evaluates our overall anti-terrorism force protection (ATFP) performance while improving our capabilities by participating in simulated realistic exercises," he added.