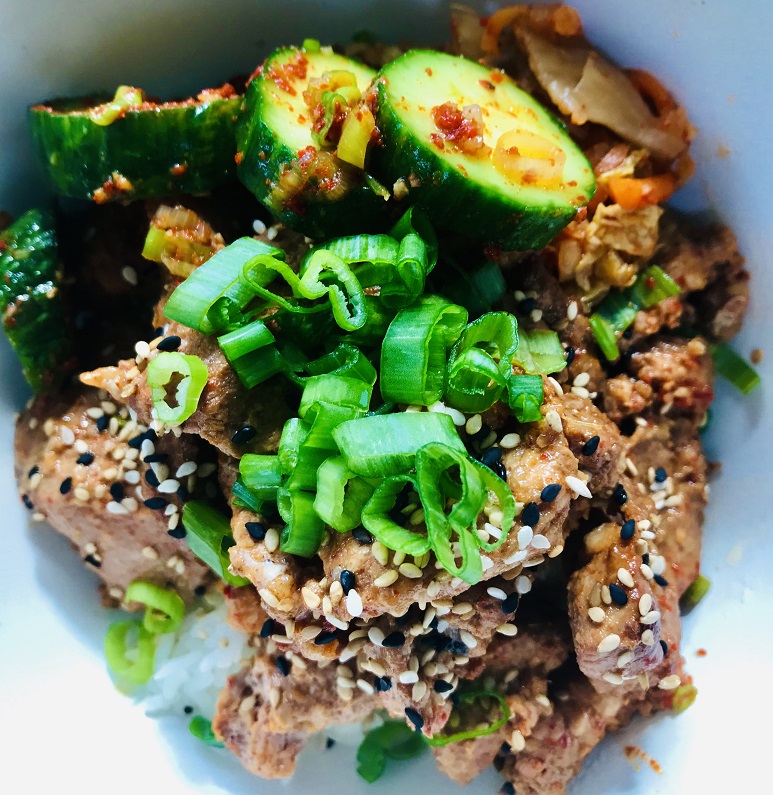 Trap Landry has been in the food business for over 30 years and has been a chef since he was 19 years of age. He received training in French and Spanish cooking, but gained a lot of his knowledge working alongside professional chefs. He says, "I knew I didn't want to go to college when I graduated from high school, but I intuitively knew I wanted to become a chef."
Trap was born in Austin, Texas and started his chef training in San Antonio. He began as a breakfast cook and developed his skills preparing bakery items and breakfast and lunch foods. He says the book, "On Food and Cooking" by Harold McGee was a major educational tool. Before he became his own boss, he worked as a cook at 10 restaurants, many in New York City where he lived for several years.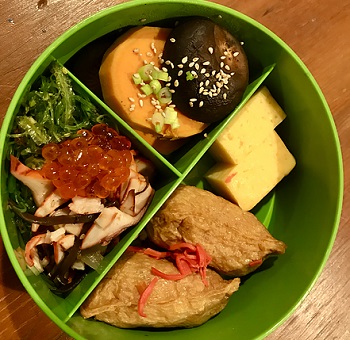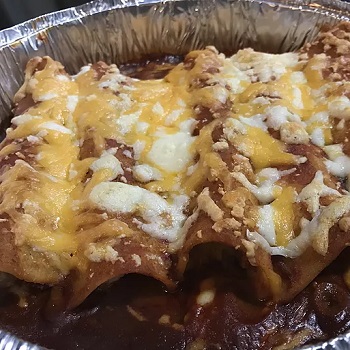 In New York, he worked he way up to becoming an Executive Chef. and became a "consulting chef" in his 40's while there.. A portion of his job was "coming in and cleaning up the messes left by others." He adds, "Lots of people who work in professional kitchens really don't know what they are doing."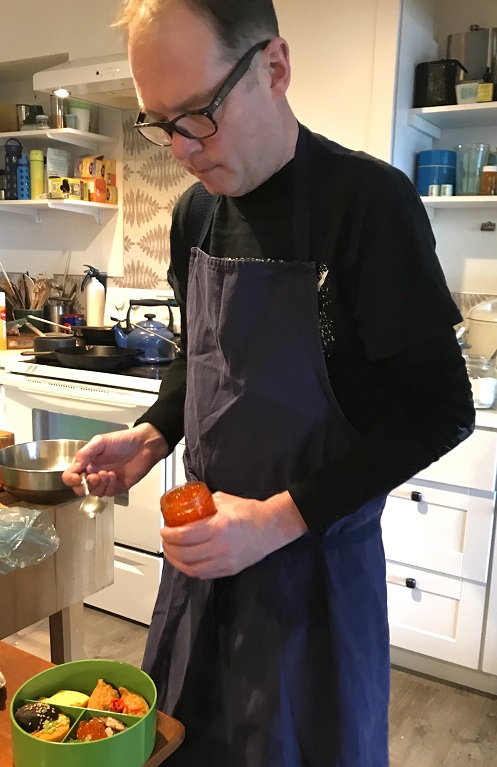 While in New York, he became interested in doing fermented foods. He had a young daughter and decided he didn't want to raise her in New York. He moved to the Seattle area and originally settled near family in Kirkland. He was looking for a job, and one day paid a visit to the Pike Place Market, where he discovered a major pickle making operation, based on Whidbey Island: Britt's Pickles. When he contacted the owner to ask about a job, he was told, "We need a food professional." In 2014 he became the Chief Fermentation Officer for Britts.
Trap wanted his own place, and opened Anthes Ferments in Langley three years ago. The pandemic forced him to close in June of 2020. He decided to create his personal service approach to providing meals. He notes, "The old restaurant way is not coming back anytime soon."
Trap Landry operates his personal food service business from the Tilth South End Kitchen, at Highway 525 and Thompson Road, Monday, Tuesday and Wednesday from 11:00 a.m. to 4:00 p.m. He offers Korean BBQ, but has many other pre-cooked or ready-to-cook foods that can be picked up at Tilth, or you can request delivery service if you live south of Greenbank. To see what is available, visit the website: www.southendkitchen.net. You can order foods and arrange to pick up your order, or ask questions, by calling 425-238-0762, or emailing trap@southendkitchen.net.