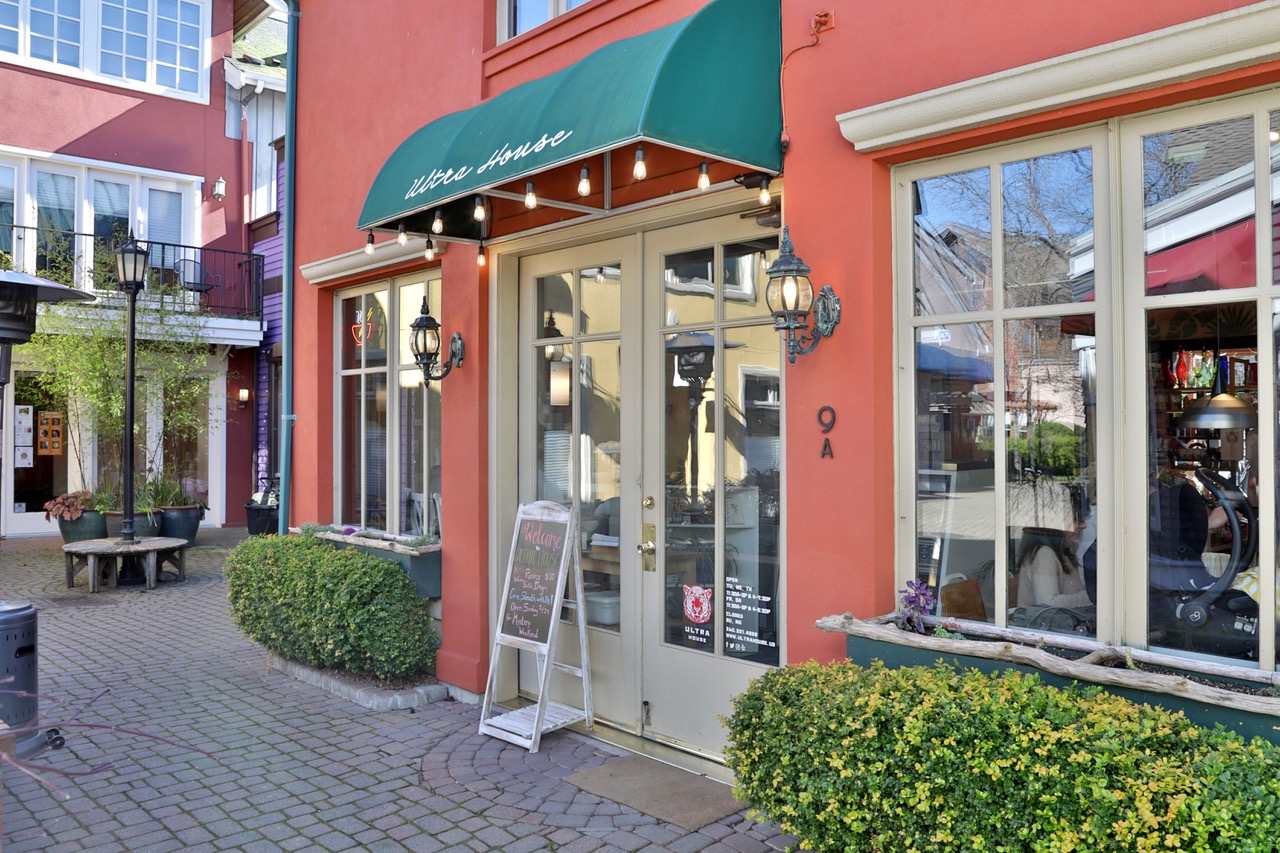 ---
Ultra House is now open for indoor dining.
---
If you love authentic Japanese ramen noodles, or you want to see what they taste like, Denis Zimmerman and his wife, Cheryl (known to many as Cherub) invite you to visit Ultra House in Langley. The restaurant has been open for over two years now, and word continues to spread about how unique and delicious the meals are.
The restaurant is not only an exciting business venture for the two, but also one which honors Denis' origins. He was born in Tokyo to a Japanese mother and American father. His father was a pilot and his mother a flight attendant for Japan Airlines. The family moved from Japan to San Diego, California in 1979 when Denis was 12 years old.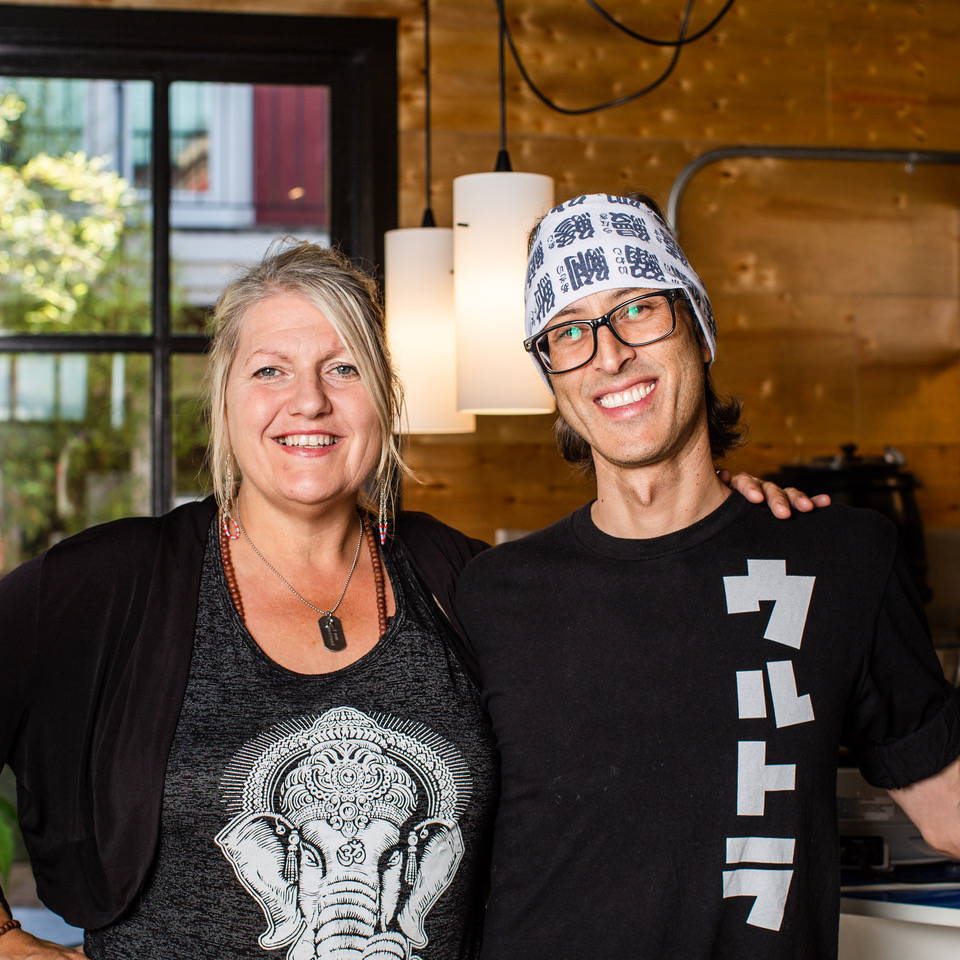 Denis and Cheryl met in 2004 at the Burning Man Festival in Nevada. "We connected in the desert," he laughs, "and just kept going." When they met, Denis was working as an advertising art director and graphic designer in San Diego. Cheryl was raising her two children on Whidbey Island, having moved there so they could attend the Whidbey Island Waldorf School. Denis joined them on Whidbey a year later, and they have since added another child – (now 12 years old) to their family.
For the next decade, Denis continued with his design consulting work. Cheryl sold her health food store in Langley, "Living Green", and focused on raising their young son and building a home. After 23 fruitful years in the advertising/design industry, Denis began to yearn for a lifestyle change, one which would afford his family a unified vision, sharing with community, and a greater sense of purpose.
Four years ago Denis returned to Japan to visit with his brother. It was during this month-long visit that he realized he wanted to do something to more fully honor his Japanese roots. "I felt so at home there, things made sense. I decided I wanted to stay in that feeling, to cultivate my connection to Japan, to my Japanese self."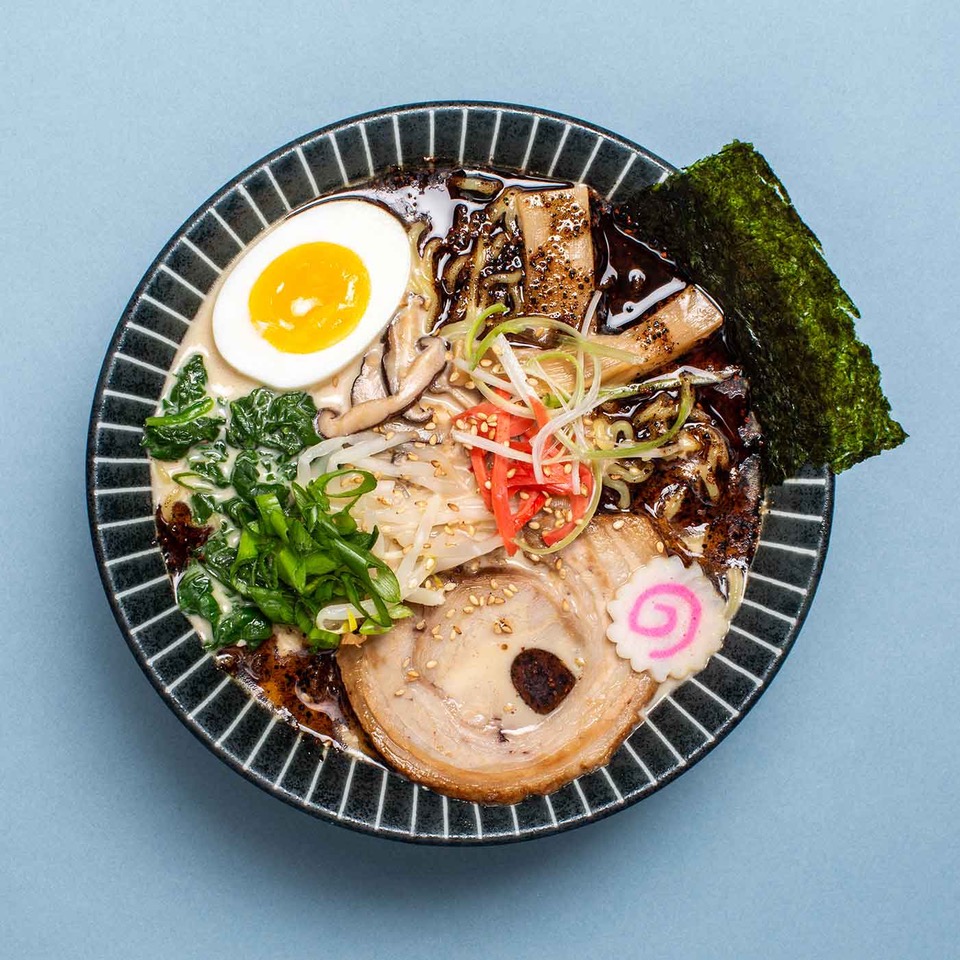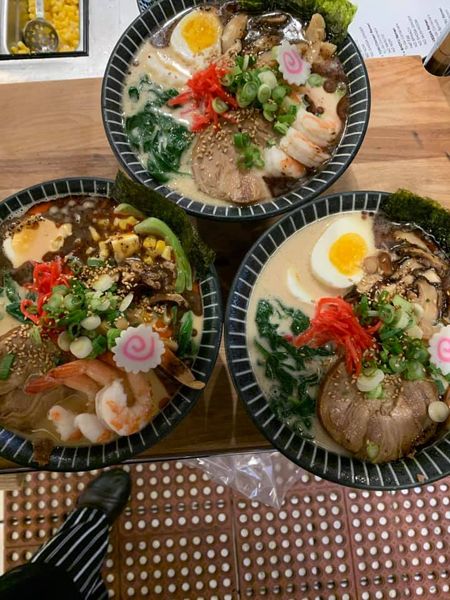 Denis convinced Cheryl that a ramen noodle restaurant would be a great fit for Langley. "It's a beautiful little town and community, one which has always supported me in so many ways. It seemed that if any locale would embrace my expression, it would be Langley. Besides, I craved ramen and couldn't get it around here at the time."
Denis and Cheryl began researching what they would need to make their vision a reality. They shared their vision with friends and family, and met with distributors and vendors of authentic Japanese foods, Japanese sake and imported craft beers. Denis notes: "I kept adding and revising my vision and learning more to do along the way."
Ultra House opened to the public in March 2018. Denis loves sharing "the feeling of Japan", and both Denis and Cheryl enjoy visiting with all of the people who come to share their special environment. "Ultra House is as much an experience as it is a place to eat delicious food. I guess it's like I've always done professionally before, creating worlds."
Denis points out, "Ramen is broth, noodles and toppings. The noodle itself is made using alkaline water, 'kansui,' which is what gives ramen noodles its unique springiness and mouth-feel. Ultra House also features 'tonkotsu' broth in half of their ramen selections, a rich pork bone base inspired by a tradition originating in Southern Japan." Ultra House also offers a variety of other ramen types, including chicken, shrimp and vegetarian/vegan offerings, each with its own unique flavor profile.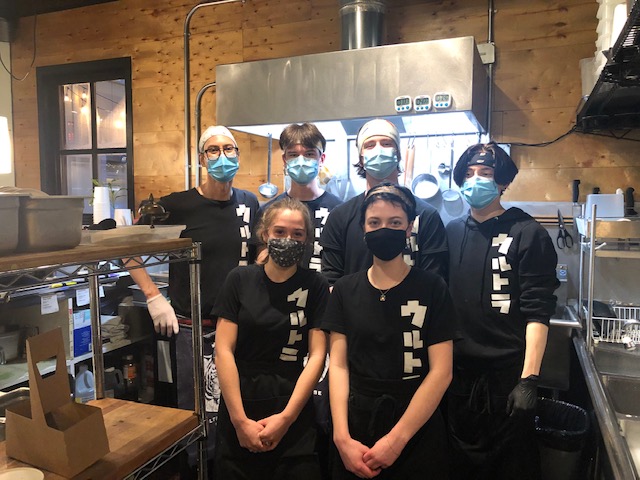 Also popular are their gyoza dumplings, "onigiri" rice balls, rice bowls, miso soup, among other Japanese "comfort food" favorites.
One can also opt to have their ramen with gluten-free noodles made from rice, potato and yam, or with an egg-less vegan kale noodle. In addition to food, Ultra House has a wide selection of Japanese saki and beers.
Ultra House is currently open Tuesday – Thursday, 11:30 a.m. – 3:00 p.m. and 4:30 -7:30 p.m.; Friday and Saturday, 11:30 a.m. – 3:00 p.m. and 4:30 – 8:30 p.m. and Sundays 11:30 a.m. - 5:30 p.m. Check out their website at www.ultrahouse.us, visit their Facebook page, or give them a call at 360-221-4959. (They do not take reservations, but welcome guests on a first-come, first-served basis).