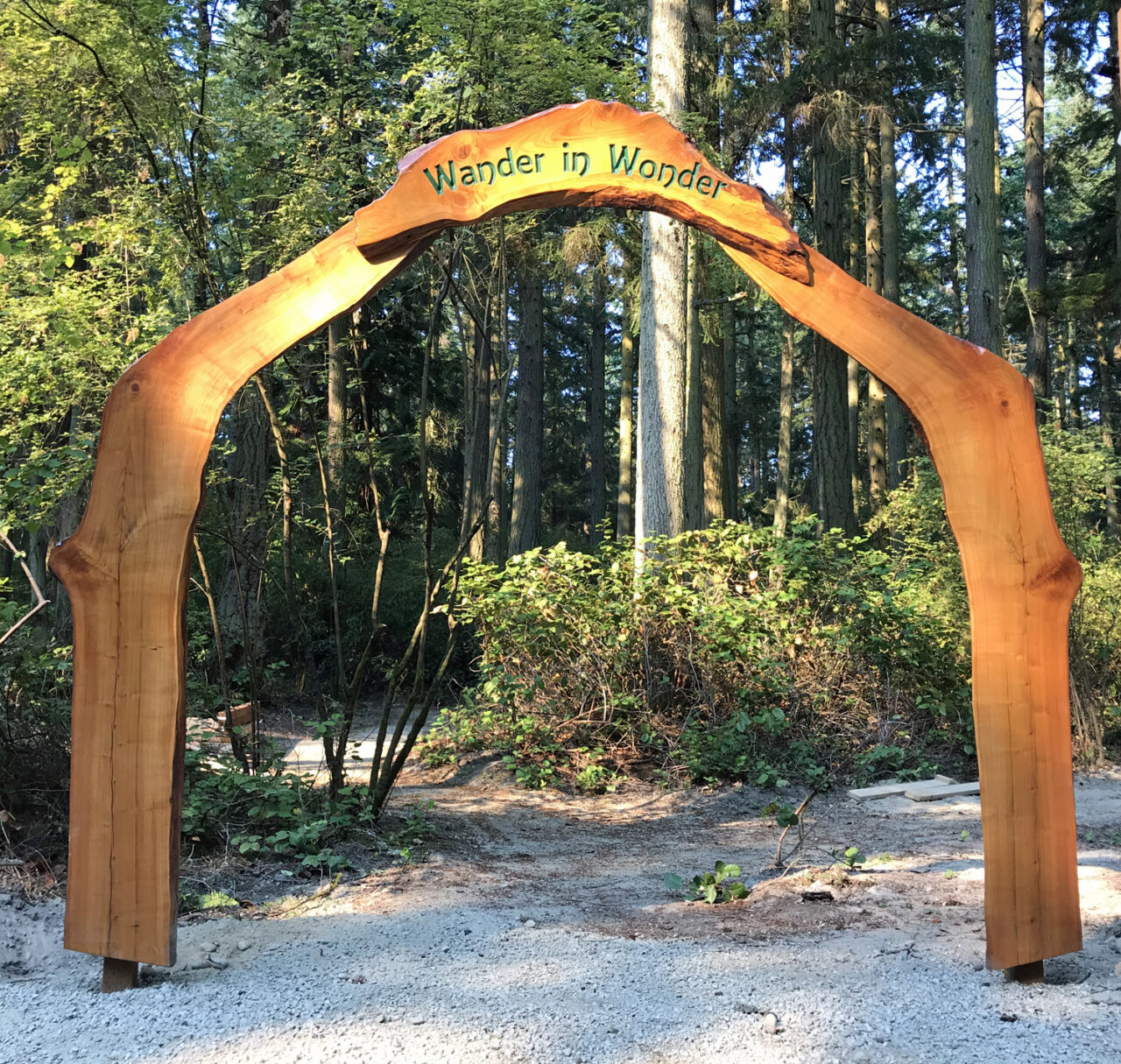 Scott Price created a special place in Coupeville that came from his imagination, but he hopes others who visit the Price Sculpture Forest will have their own imaginations stimulated. The Sculpture Forest was opened to the public in October 2020. Word has spread. Many thousands have visited the Sculpture Forest, and the number coming to experience this special place is continuing to grow.
Scott grew up in Maryland, but he moved to Portland and then to Seattle. He had worked for tech companies in the Seattle area for many years and currently manages some rental properties. He and his wife discovered Whidbey on a trip adventure in 2001. They kept coming to the island for visits. The more they visited, the more they decided this was where they wanted to live. He had a strong feeling: "I wanted to see sunsets over the Olympics from a beautiful location with a terrific community."
Scott Price bought the 16 acres in Coupeville with the original intention of building a house on the property for his family. But he began to develop other ideas as he did more research. The property was the largest undeveloped forest preserve around Penn Cove. The more that Scott thought about this, the more he asked himself the question: "What can we do to create something special while protecting the natural beauty?"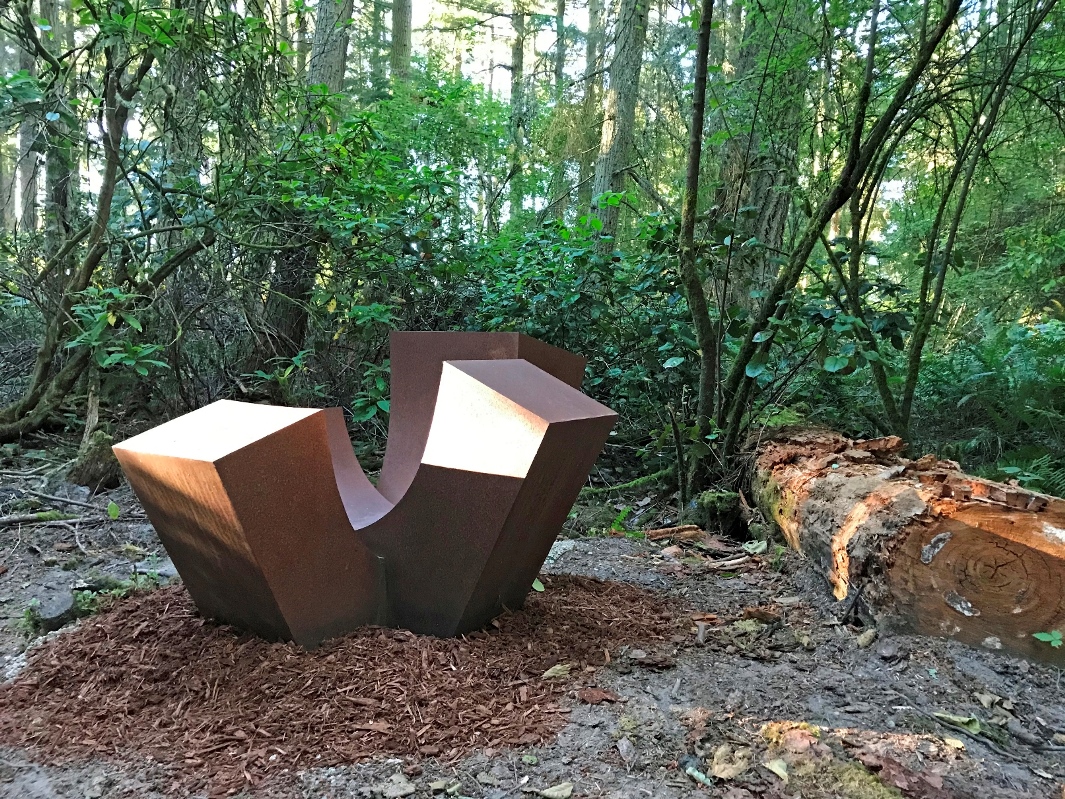 (Sculpture by Jan Hoy "4-Up")
He talked with the people at Whidbey Camano Land Trust and formed a partnership with them to preserve the natural space. The conservation easement was the first of its kind for the Land Trust that specified via legal documents what would fit within the founder's original vision as a sculpture and nature park open for the community.
Visitors to the Price Sculpture Forest enjoy the beauty and serenity of a forest walk while being treated to different works of art along the way. Some of the art pieces are realistic, some are surrealistic; art pieces are made from metal, wood, stone, and other materials. Currently, there are 27 sculptures to see within the beauty of the forest.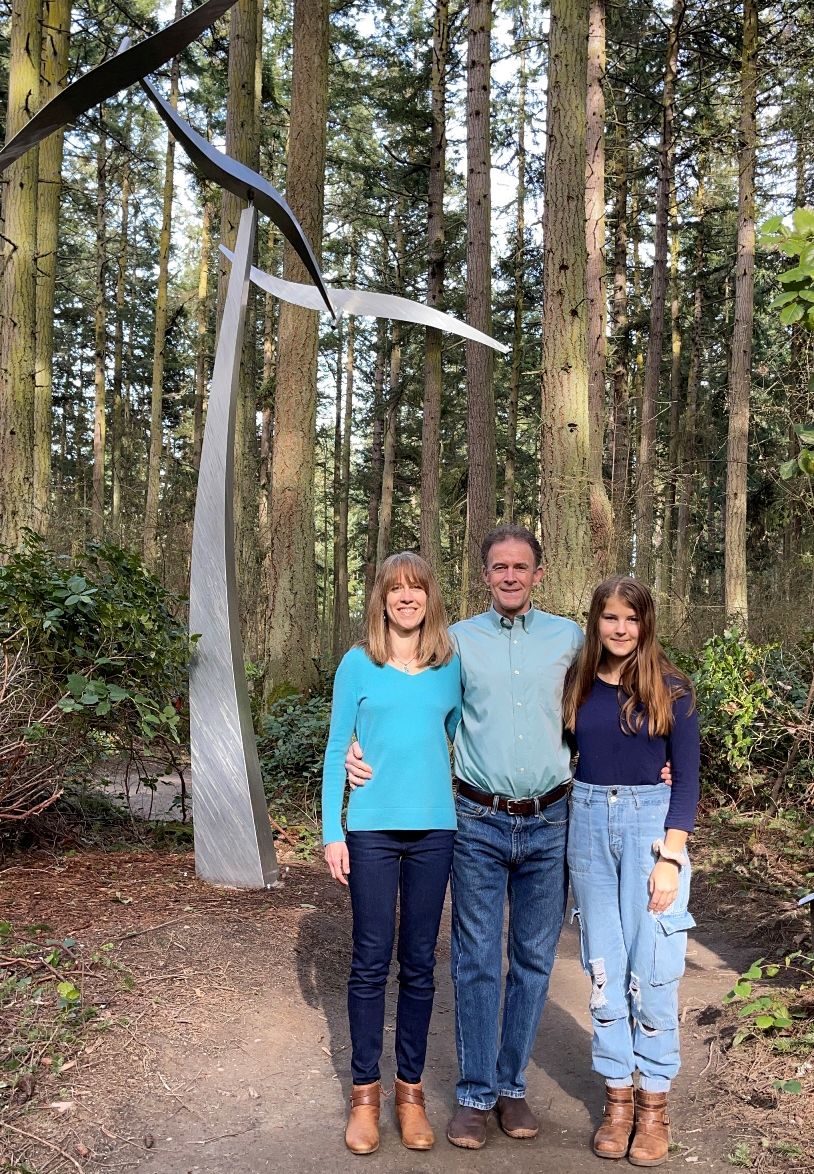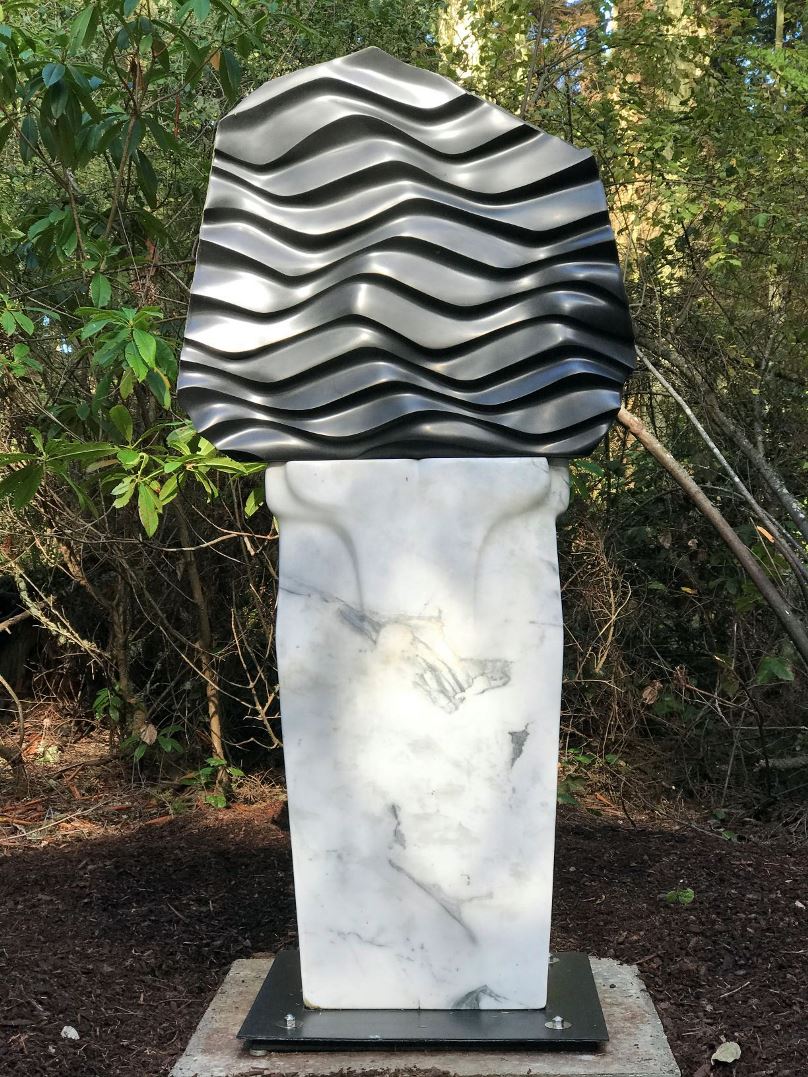 Karen, Scott & Lydia Price in front (Sculpture by Sue Taves "We Are Water")
of "Wind Shear" by Jeff Kahn
Scott had visited other places around the Northwest that had sculptures in natural settings, and he decided he wanted to use his property to create something that would stimulate a sense of excitement and wonder in kids and adults. Scott created "Whimsy Way" within the forest that is focused on having fun viewing art, and it connects with children of all ages. Visitors are invited to find "Gorilla" or "T-Rex", among others hidden along the trail. He notes that most of the children he has met at the Sculpture Forest tell him they want to come back for another visit. He also created the "Nature Nurtured" area to feature sculptures evoking elements and creatures of the natural world.
Once the idea was firmly planted in Scott's mind, he began contacting artists he had learned about through many sources, and he reached out directly to see who might want to contribute. His artistic concept was that each piece would be unique and invite the viewer to feel a sense of discovery as new art was found around each bend of the trail.
Each artist is given their own space where there are no distractions. For this reason, each piece generally occupies a site within the forest where no other sculptures are visible. The artists have been encouraged to pay attention to the natural environment. Each piece in the Sculpture Forest interrelates with the natural surroundings. Some of the art pieces have been donated, some are on loan and some are for sale (Scott does not charge any commission for an item that is sold).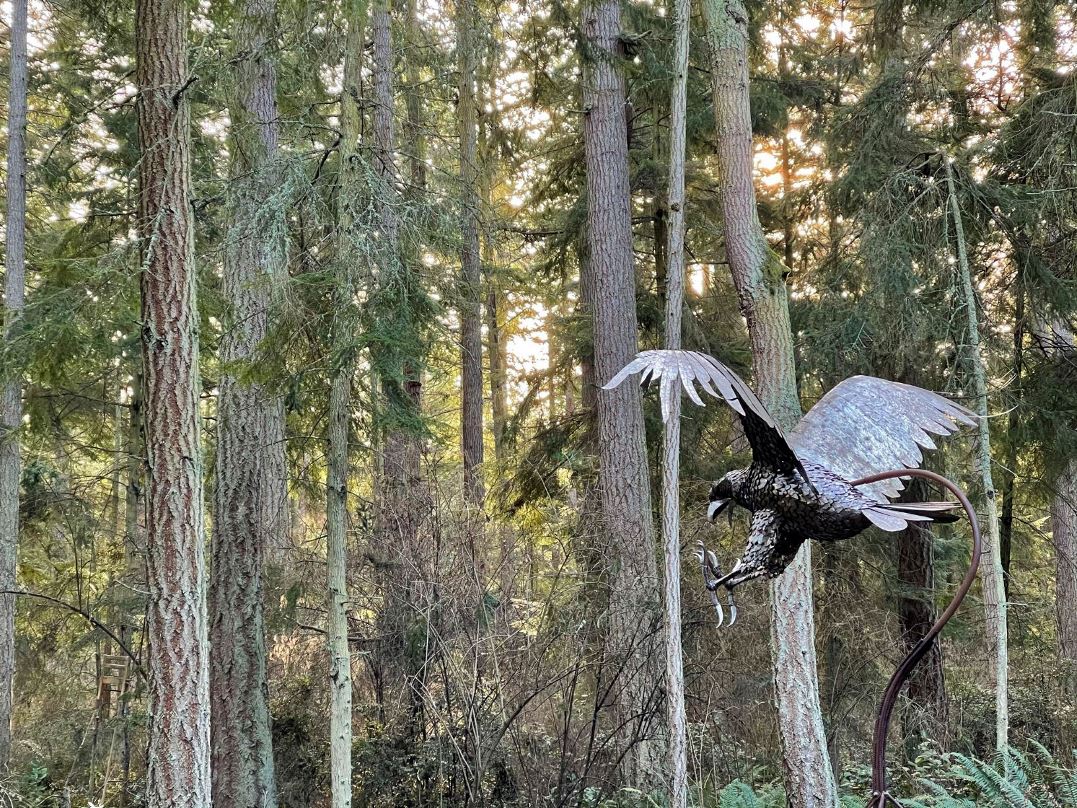 Greg Neal "Attacking Eagle"
There is no admission charge to enter the Price Sculpture Forest, though donations are appreciated to help cover maintenance and operation costs. The park is open from 8:00 a.m. until sunset or 7:00 p.m., whichever occurs first. Dogs and bikes are not allowed. Art and nature lovers are encouraged to visit!
You can find more information and a video showing more of the sculptures at www.SculptureForest.org.